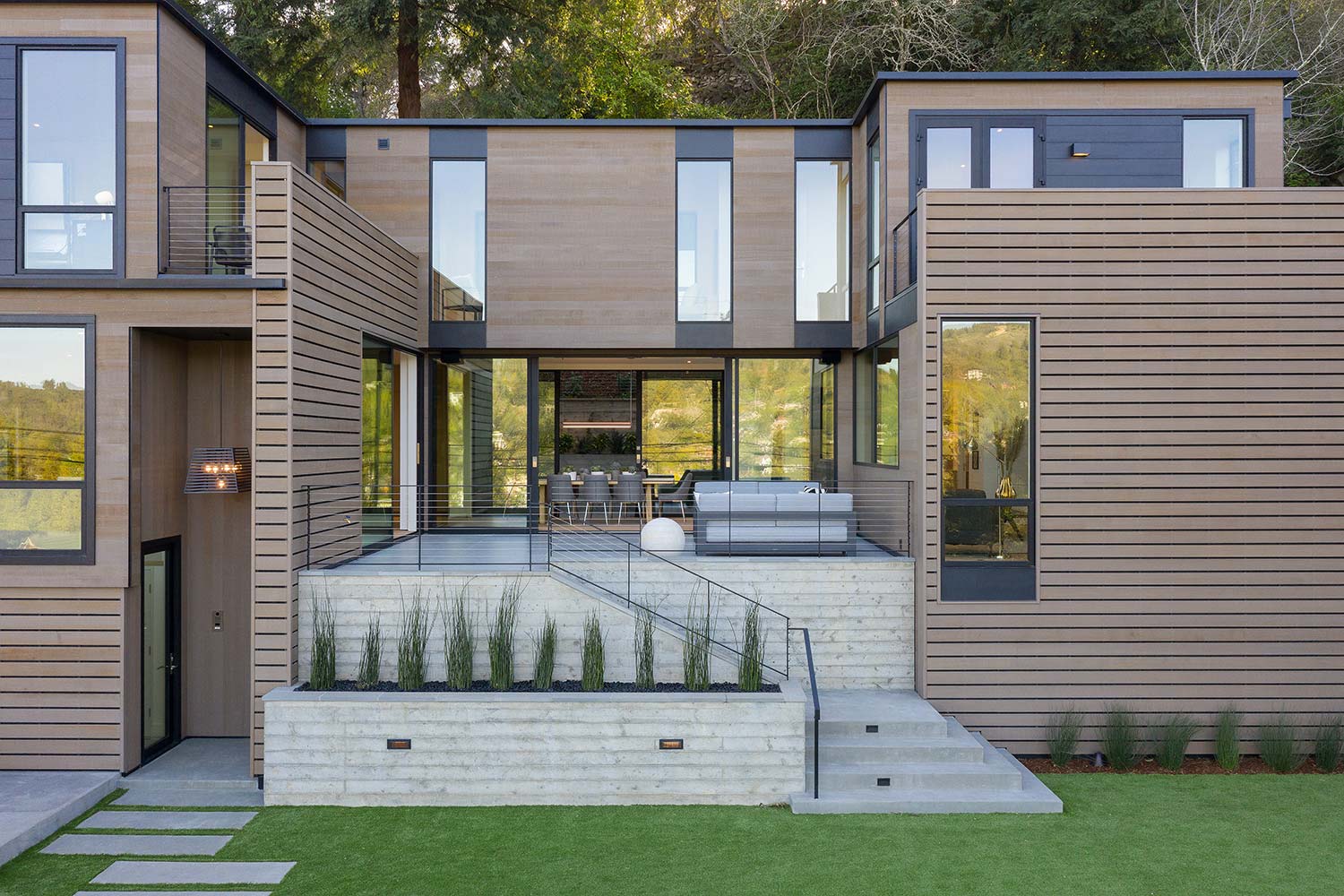 This new construction project, from the ground up, consists of a 3000 square foot family residence, with a two-car garage on the lower level, along with a 500 square foot guest studio, counted as an Accessory Dwelling Unit (ADU). An internal elevator allows for eased access to all levels. The client is a seasoned development team with experience building in Mill Valley; they saw potential in the property with a faded shingle clad cabin and tasked Richardson Pribuss Architects with the design. The program was to create a home for a family of four leaving city life for the open space of Marin and the small town feel of Mill Valley.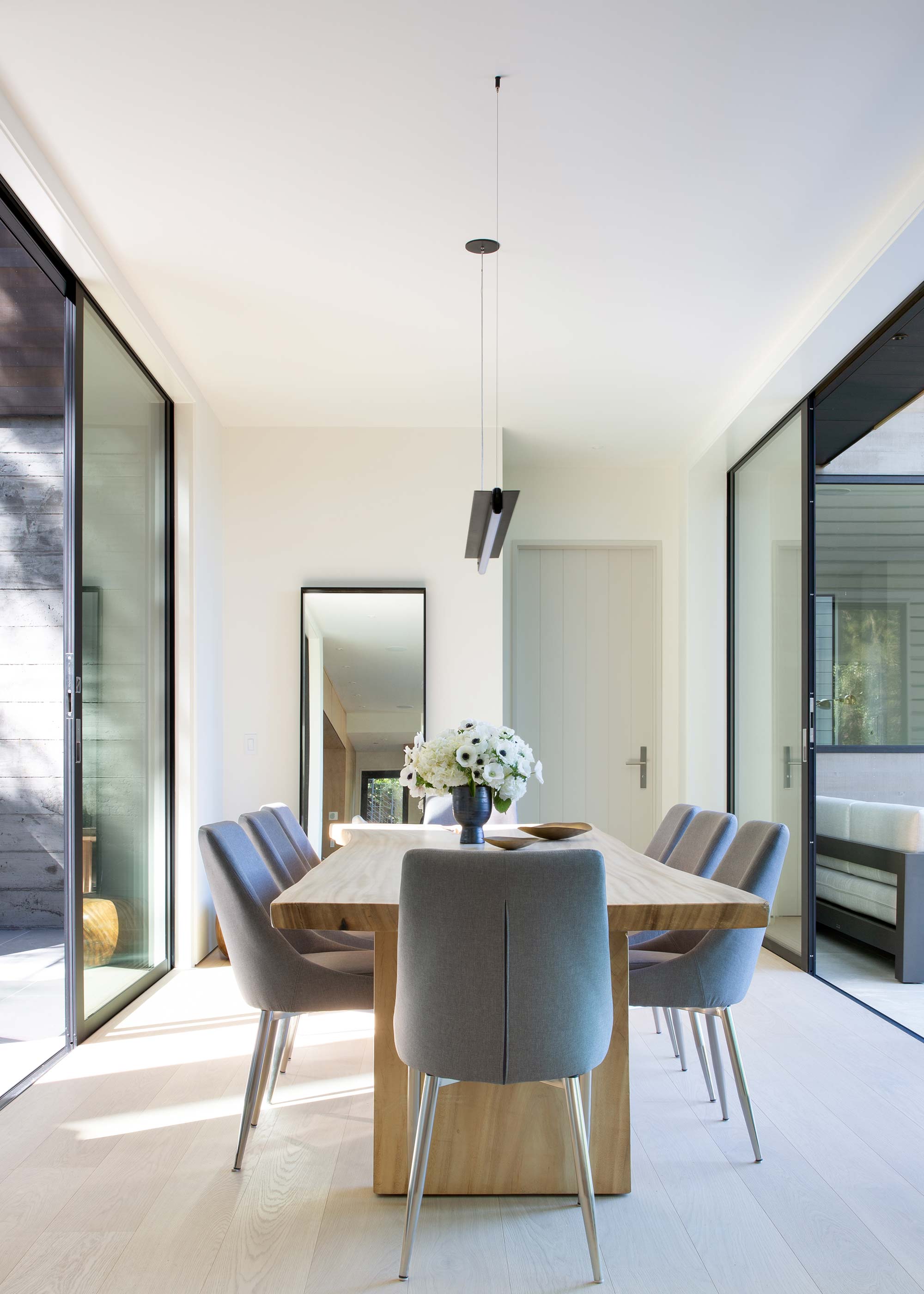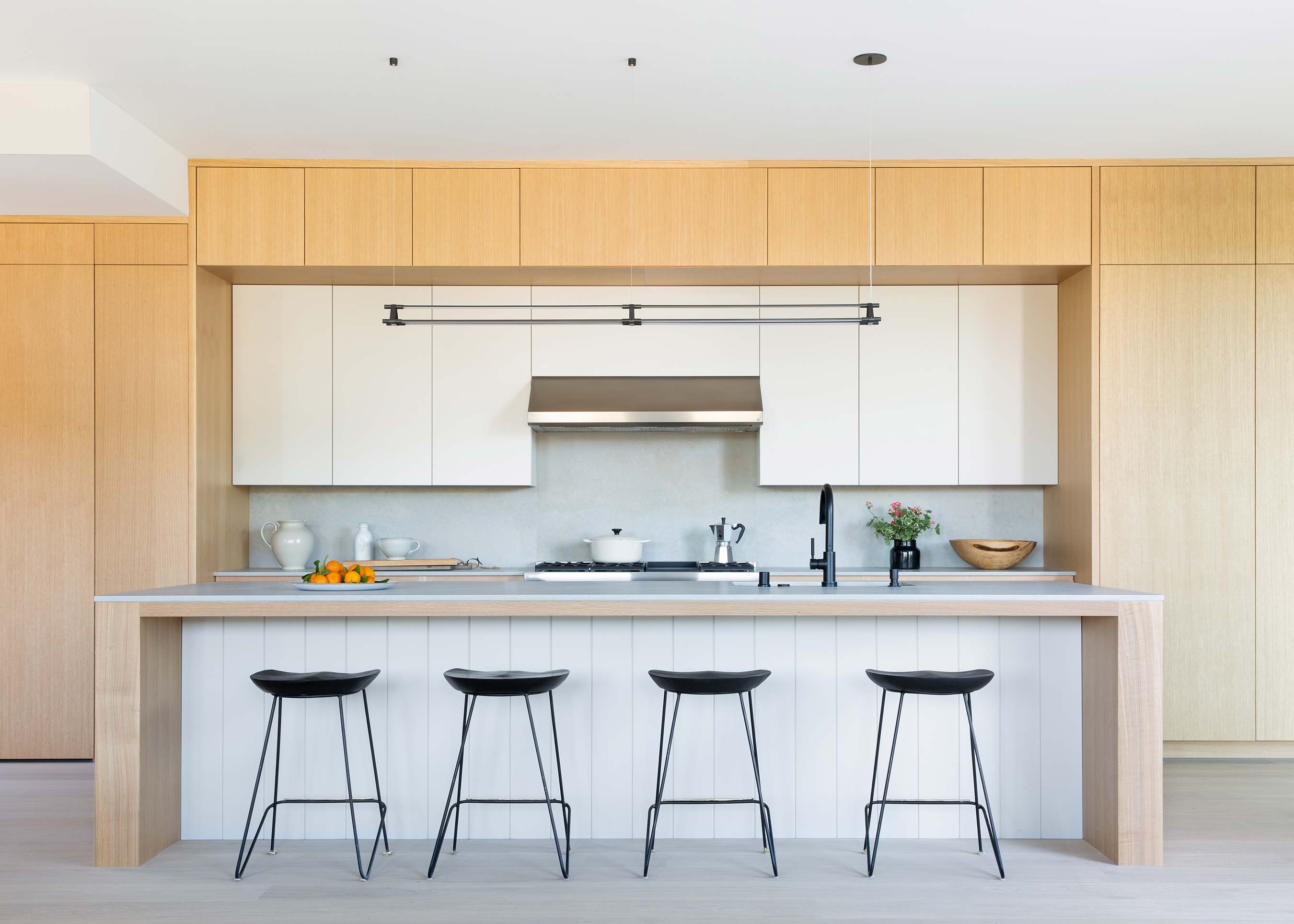 The design of the house is a two-story elevation, with the house centered on the lot to optimize the level footprint and to connect to the available yard space. The design of the home is modern in form, with materials that salute the natural setting. Wrapped in horizontal wood, the house blends with the redwood trees rising up behind. A solar panel array, radiant floors, cross ventilation cooling, and an on-demand hot water heater are 'green' features making the house more eco-friendly.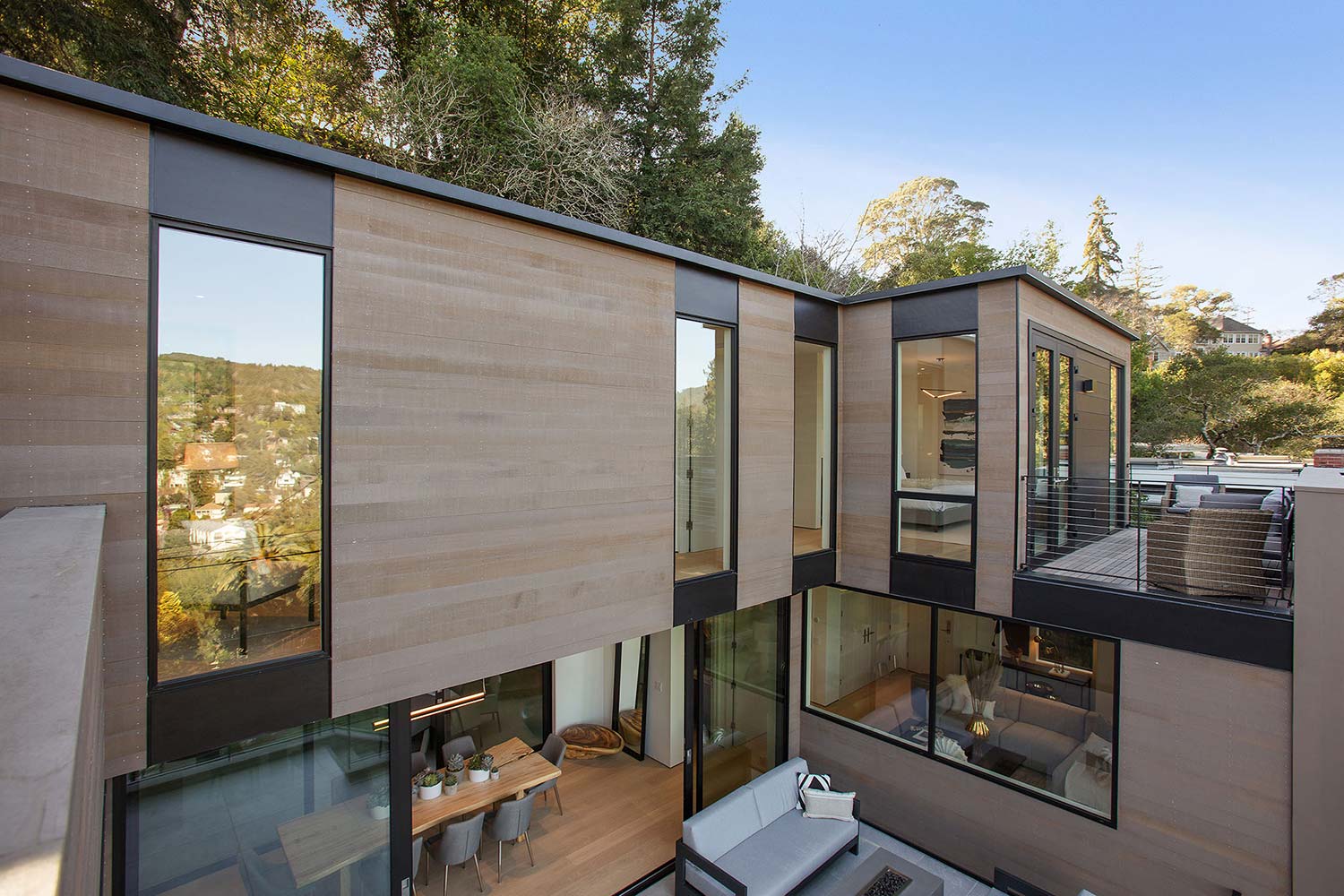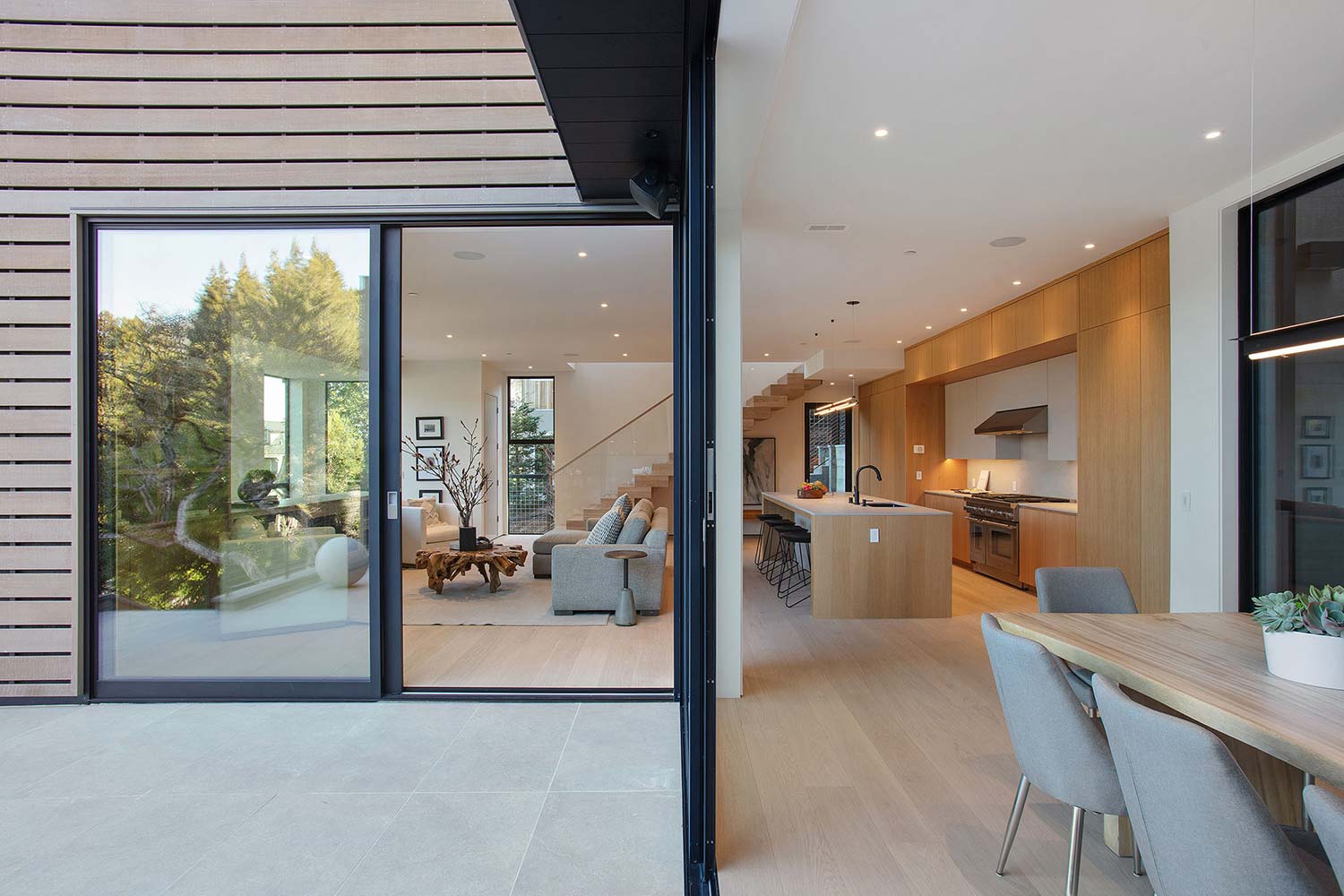 The structure is made up of flat-roofed rectangular forms that cradle a central courtyard. This Northwest-facing courtyard is walled with glass, softening the division between the interior and nature, framing sweeping views across the valley and to the north towards Mt. Tamalpais. The dining room serves as a glass-enclosed connection between the courtyard and a rear shade garden. The shade garden is carved from the hillside, terracing upward to the towering redwoods behind the home. Four bedrooms are situated on the top floor. The master bedroom is flanked with a private patio shaded by heritage redwood trees.