This 1600 square foot cottage has seen one too many additions over the past 100 years. Surrounded by monumental redwoods and bordering a darling creek, the building is the last of four original log cabins constructed as summer homes. The clients, from New York, are in search of California vibes during the winter months.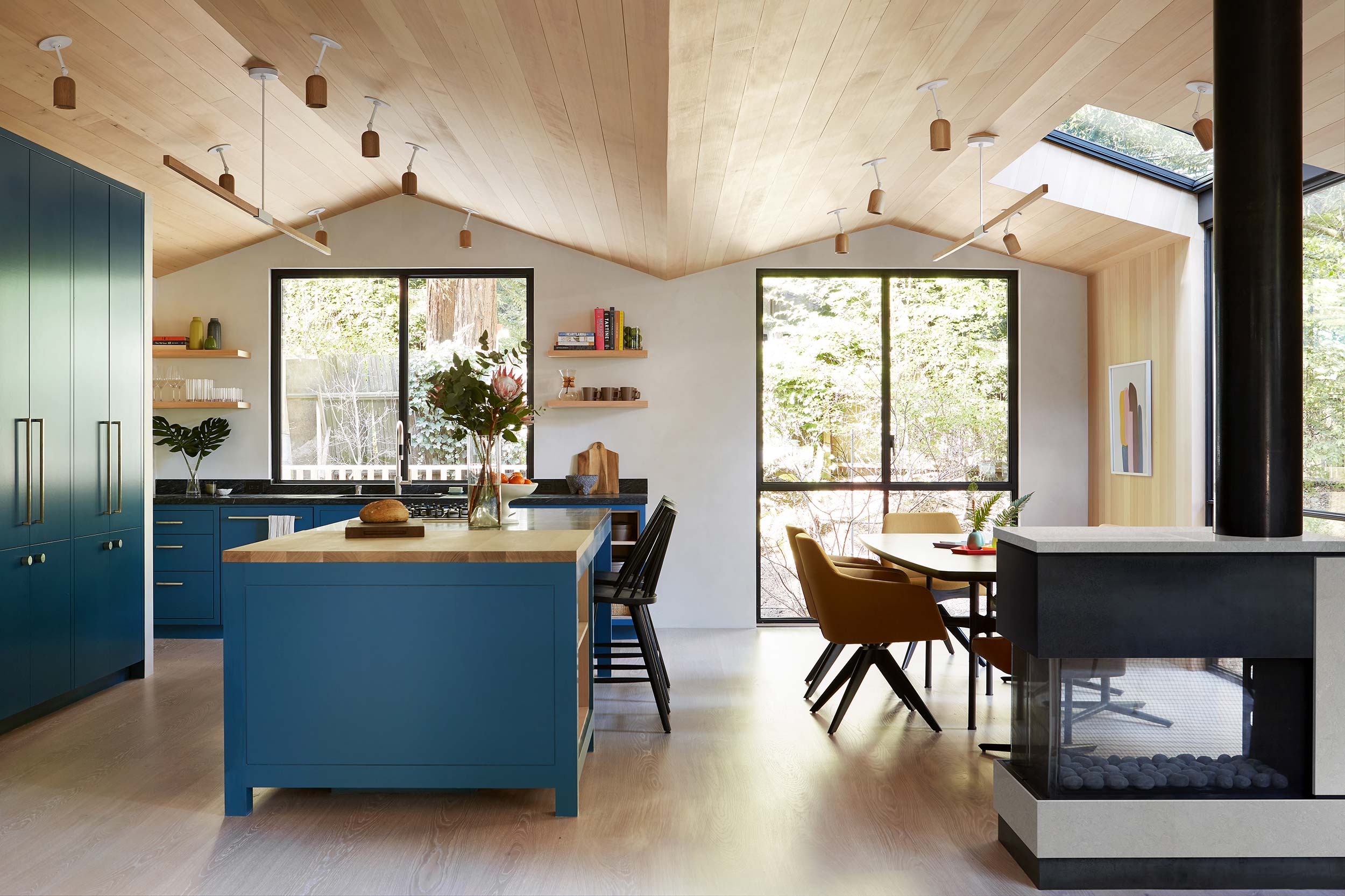 The compact plan and proximity to downtown Mill Valley were important considerations when purchasing the property. The client chose not to expand the home, instead retaining a subtle understated charm. Richardson Pribuss Architects were entrusted to update and enhance the cabin-like qualities, opening it up visually to the forest and creek setting.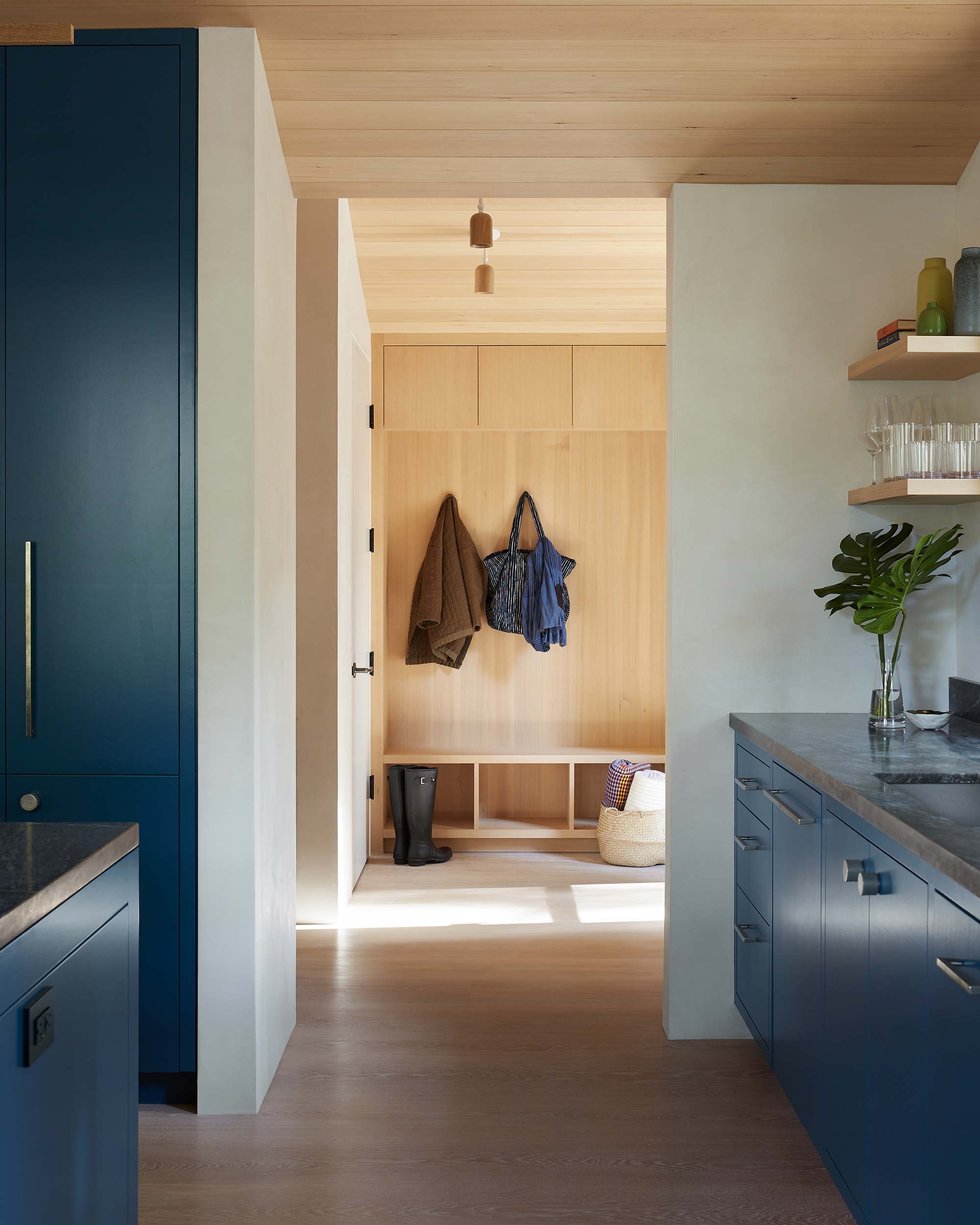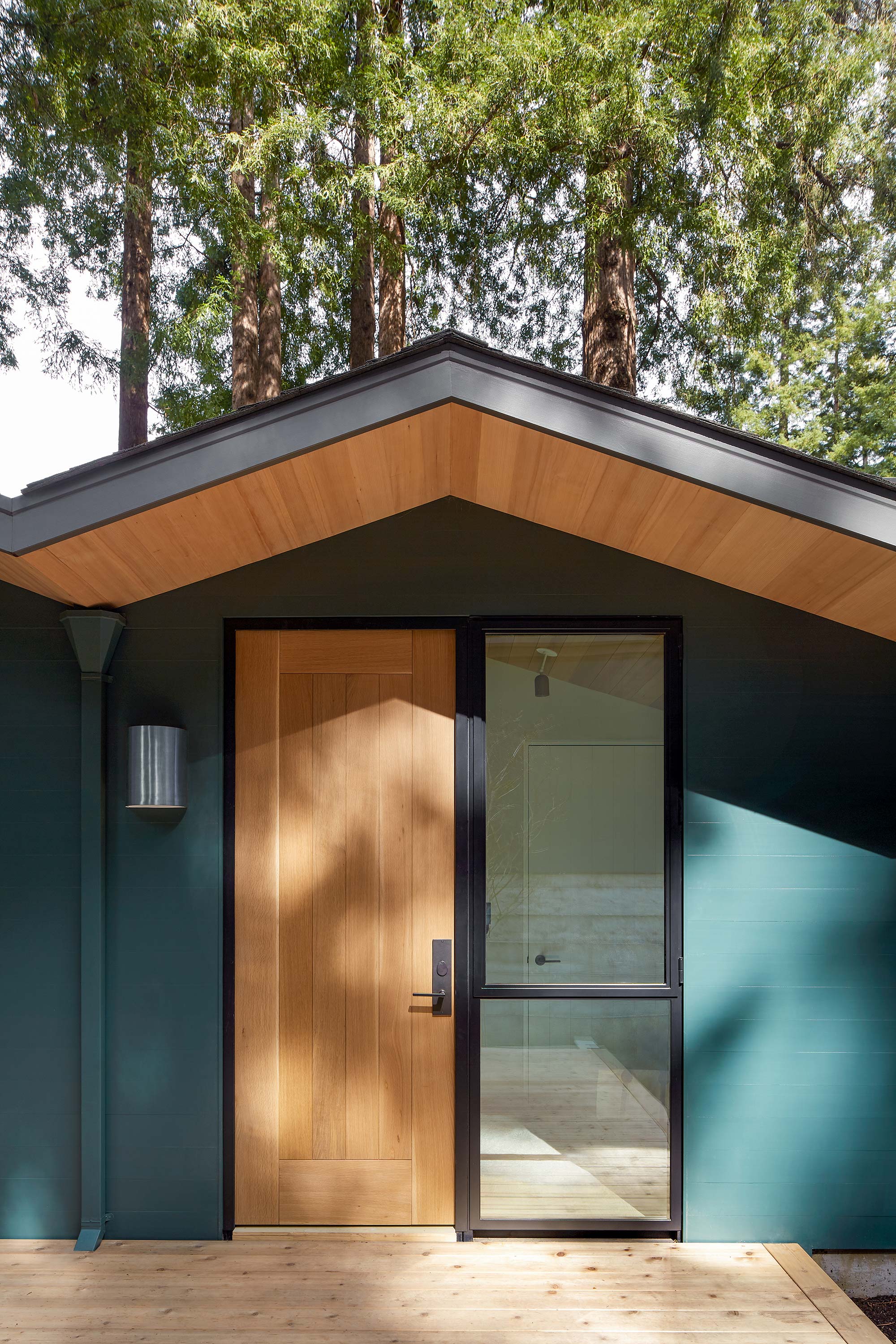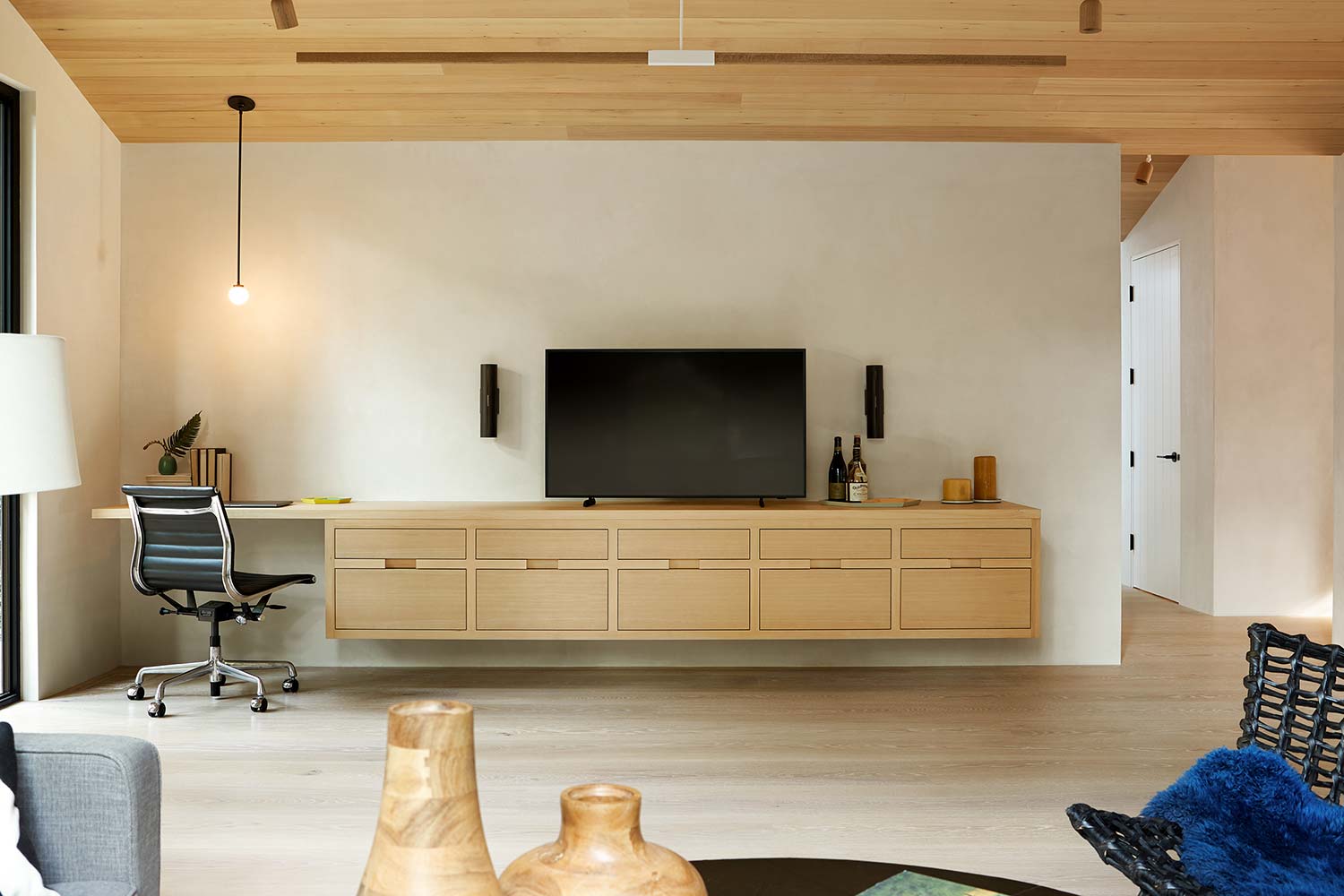 The cabin originally held three bedrooms; as the project was redesigned, one bedroom was removed in order to enlarge the kitchen and to add a laundry area and mudroom at the entry. Originally the approach to the house was confused and inefficient. Relocating the entry point to the property, and adjusting the grade that accessed the home, made arrival simple and elegant.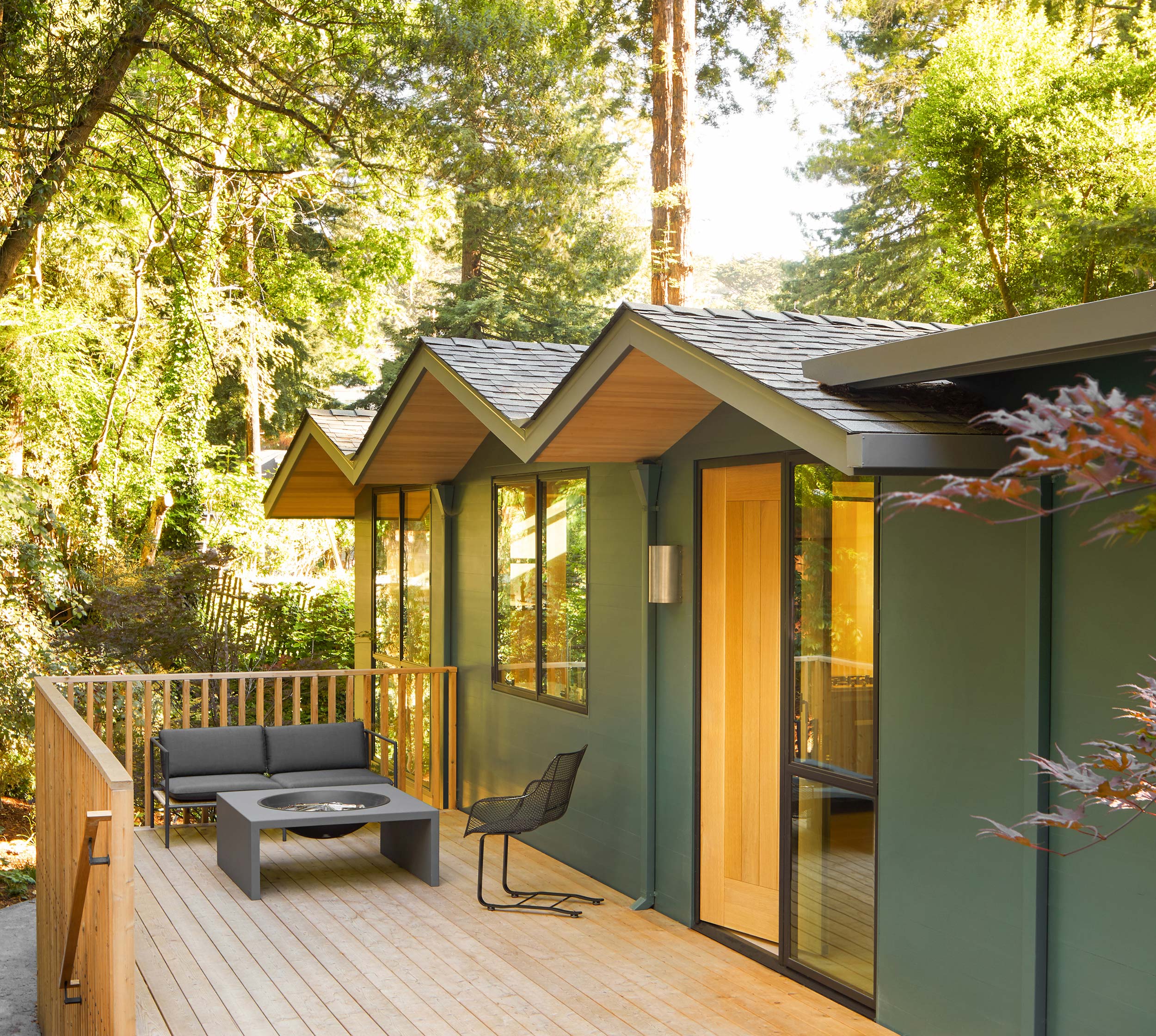 Previous renovations had left the home with a quirky and striking three gable roof rhythm, this was restored and enhanced.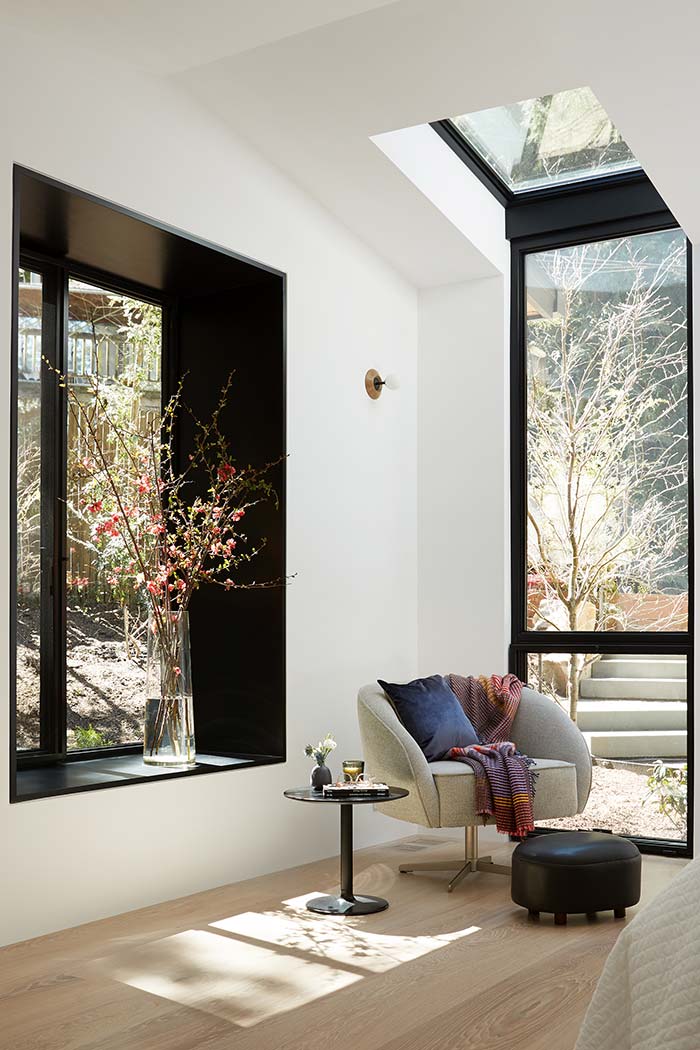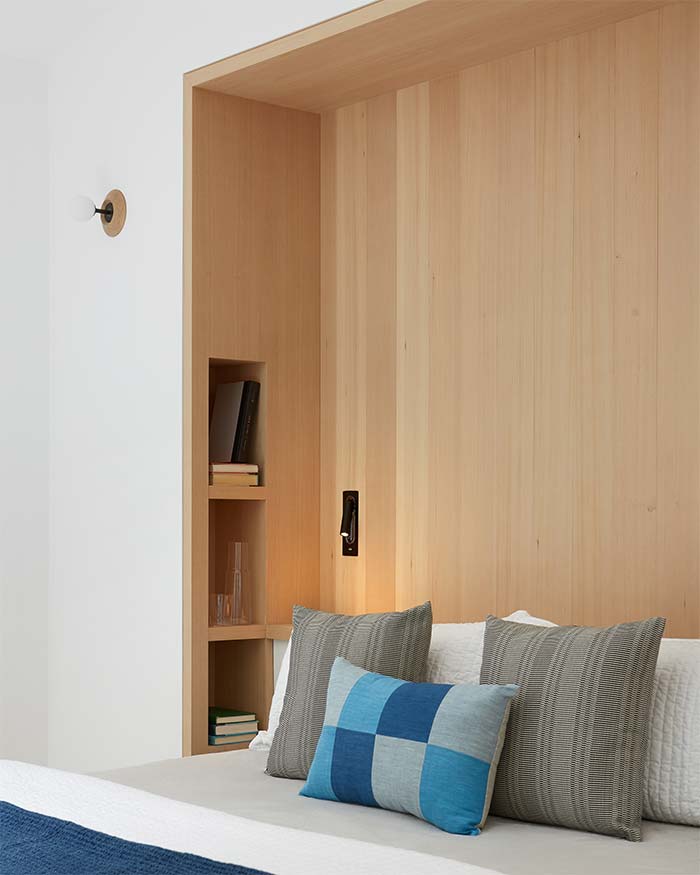 The interior materials palette is restrained with solid oak flooring and cabinets, white plaster, and grey limestone. Distinct blue-green paint in the kitchen is inspired by the moody natural setting and creates a connection with exterior of the building and nearby redwoods. Carefully conceived landscape design and plantings complete this small cabin in a big grove.