Sometimes an unfortunate event can be the catalyst for a great reinvention. In the case of this Sausalito mid-century gem, a serious car fire in the driveway became the starting point for a renovation that breathed new life into a classic house.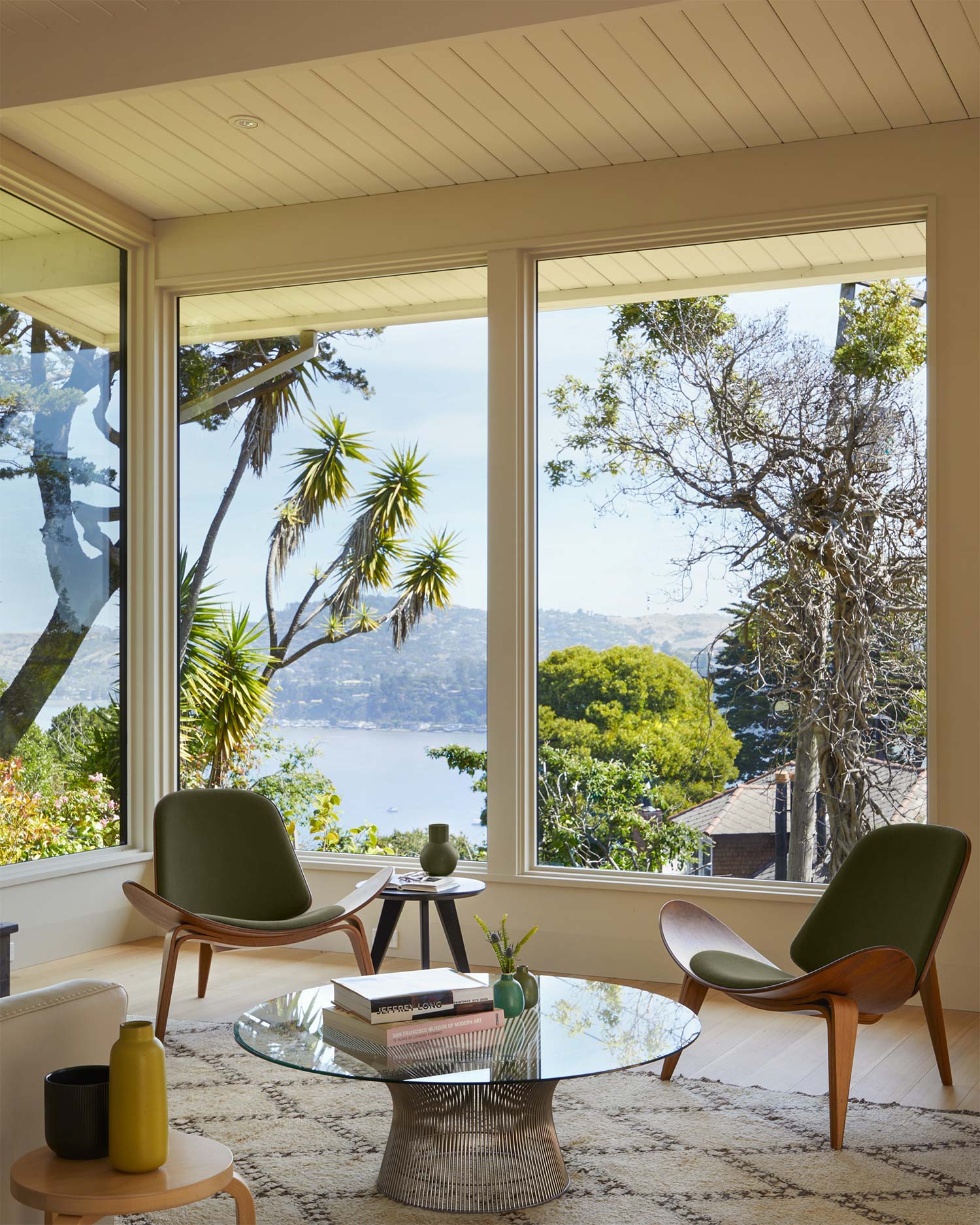 Originally designed by renowned architect George Rockrise in 1951, the 2,200-square-foot home offers expansive views of the San Francisco Bay. The timeless pedigree and distinct location gave Richardson Pribuss Architects a strong starting point from which to envision a trained but compelling overhaul of the property.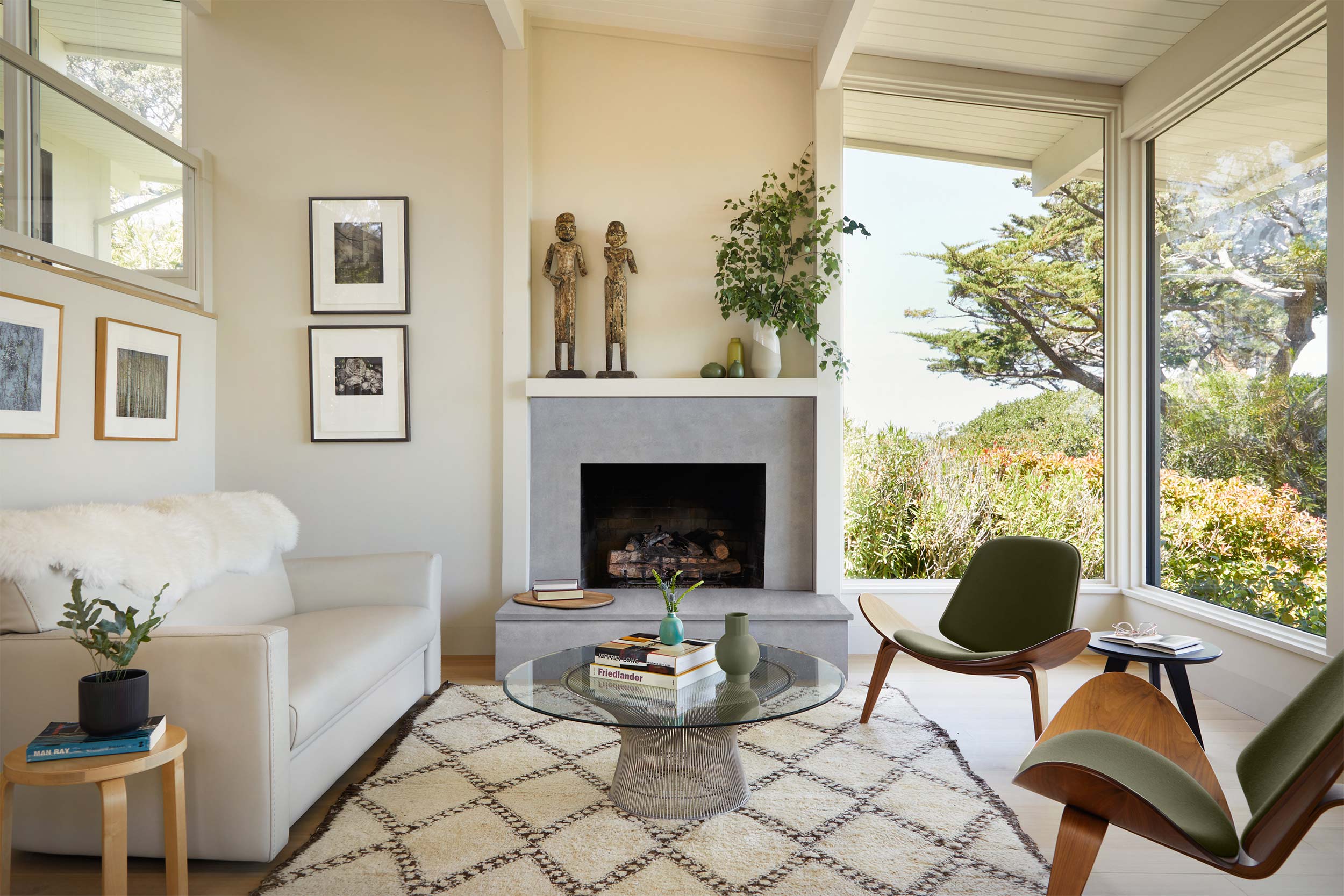 While the original 1,600 square-foot structure has a graceful but quaint massing, the client desired additional living space and a more open interior flow. With the addition of a new guest bedroom and the conversion of the existing garage space to a primary bedroom, the cozy house was able to stretch its legs a bit.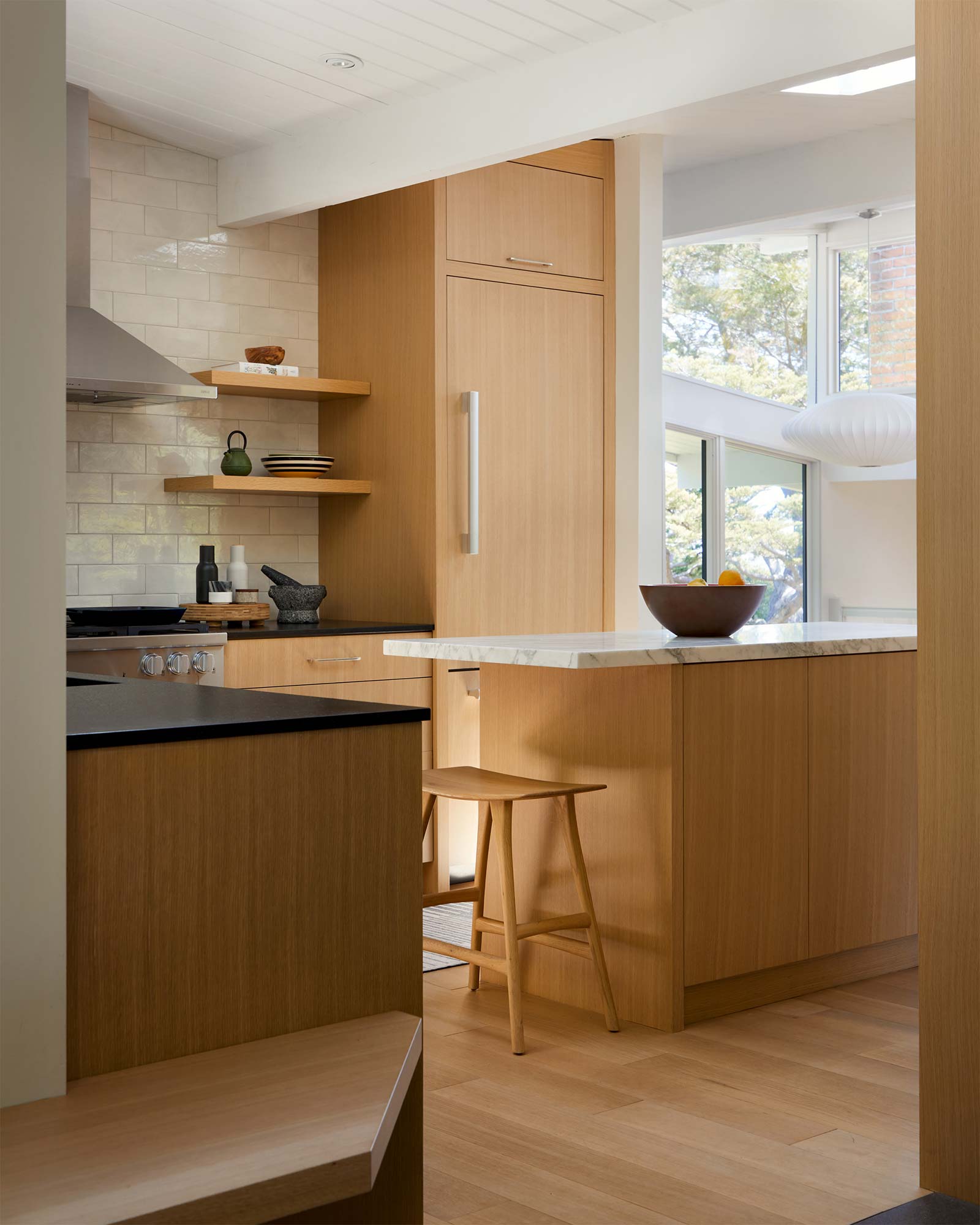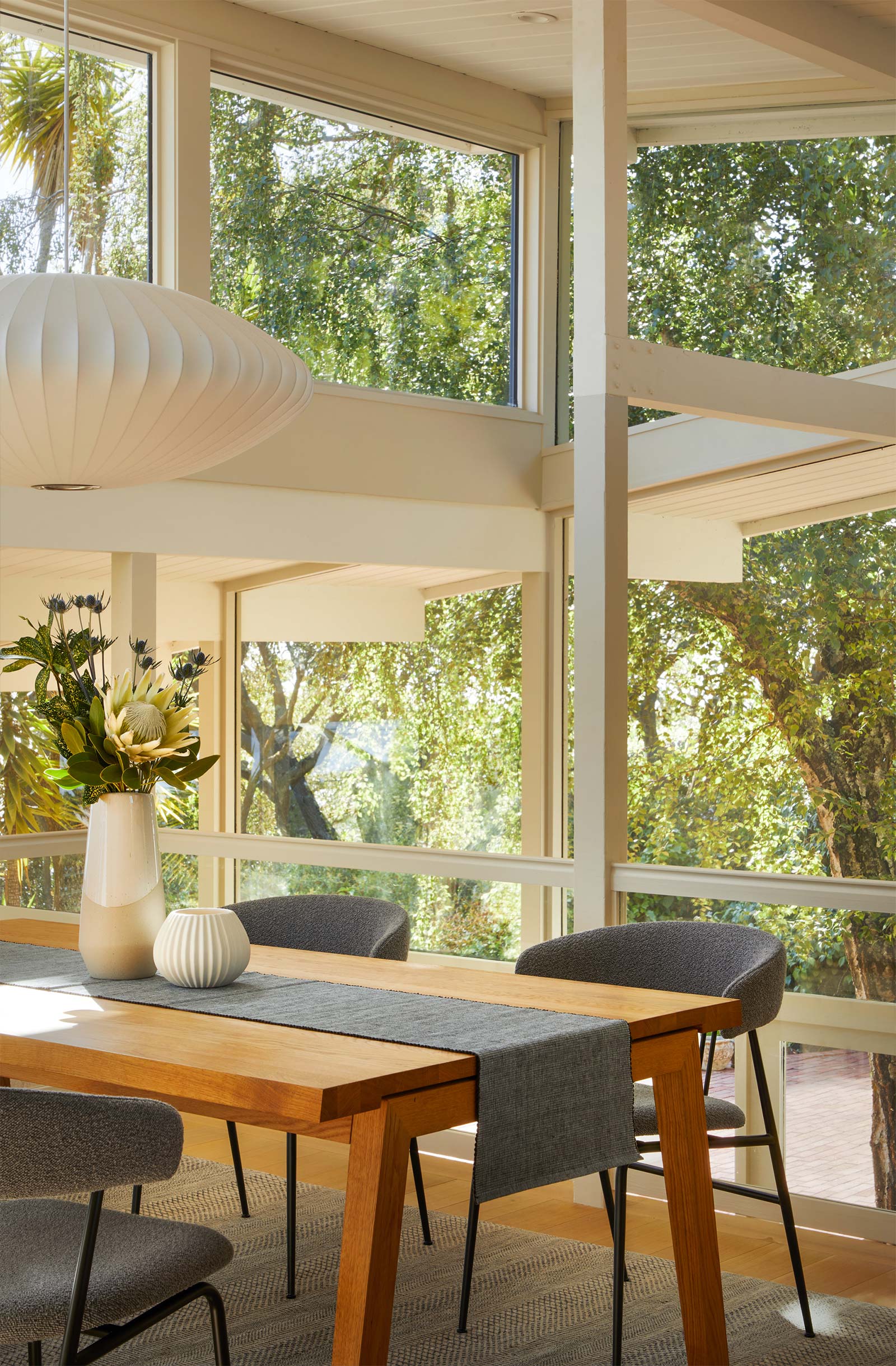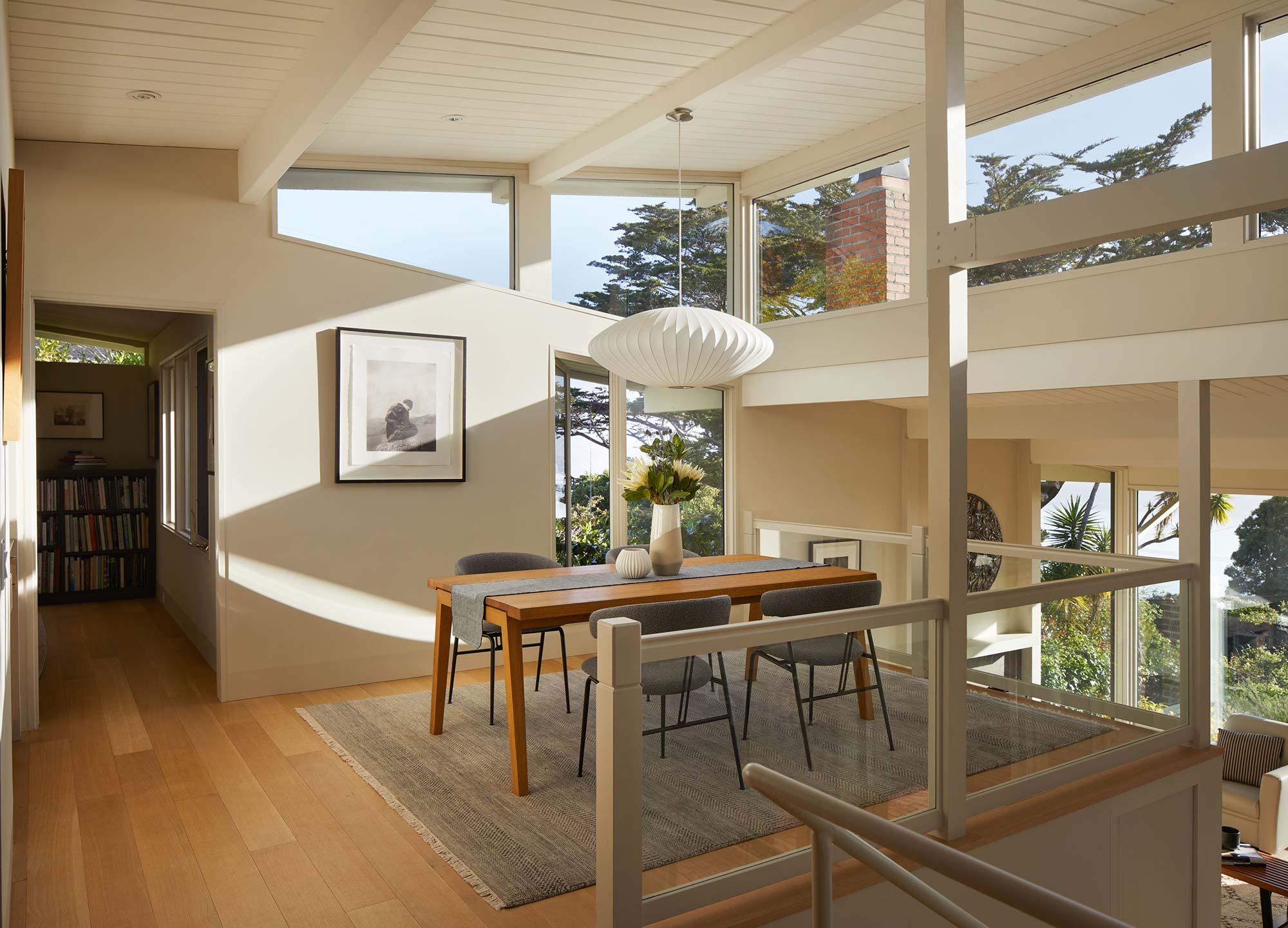 Richardson Pribuss Architects took special care to create new views that highlighted the "close-in" landscape as a juxtaposition to the overwhelming and grand vista of the Bay. The kitchen was reconfigured for modern living and better synergy with the rest of the home. A new connection was created between the kitchen and a back patio cooking area to take advantage of the lush landscape. This secret garden is hemmed in with a sinuous but solidly poured concrete wall. The concrete work further appears throughout the property, creating an overhauled parking area and concrete retaining elements in the landscape.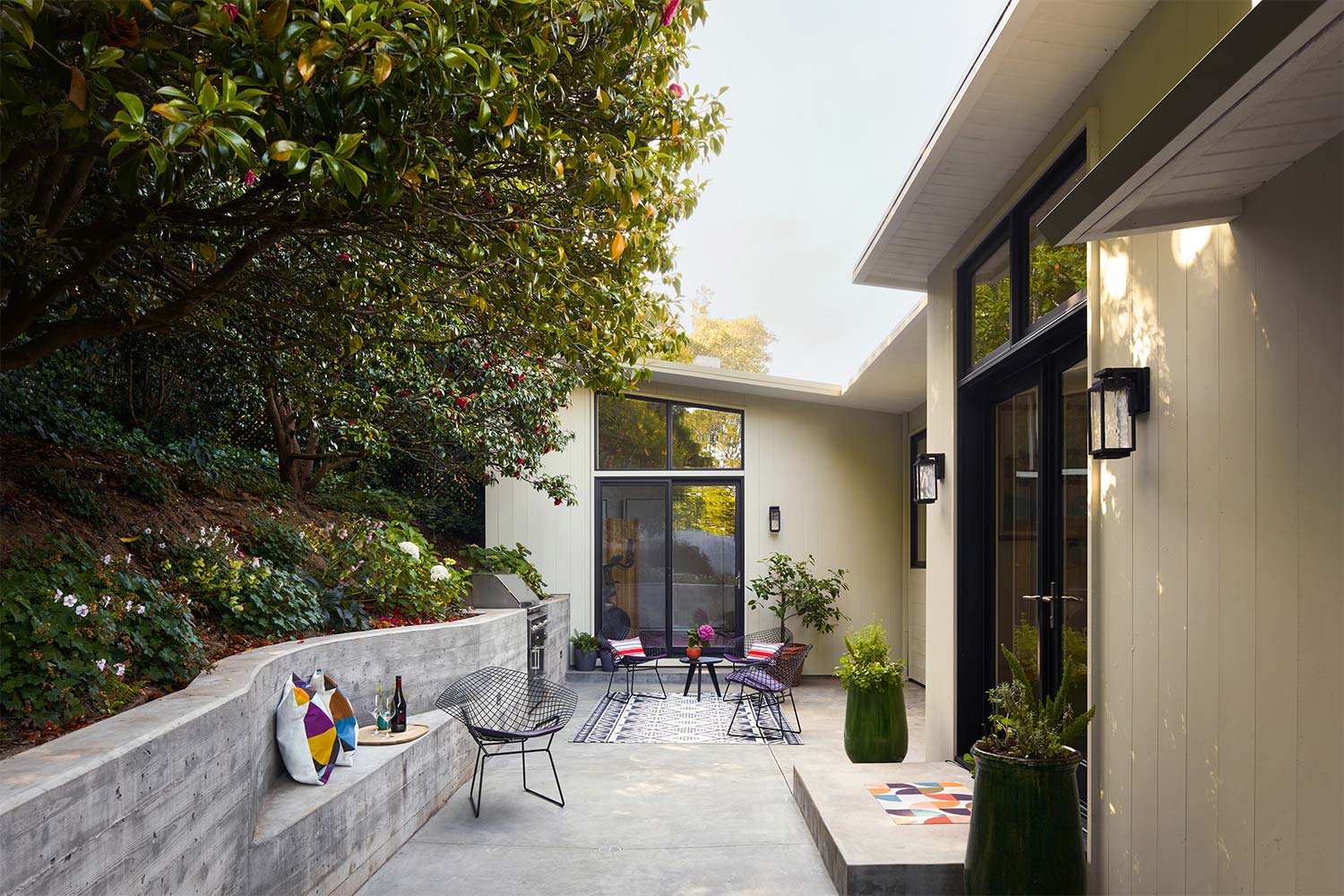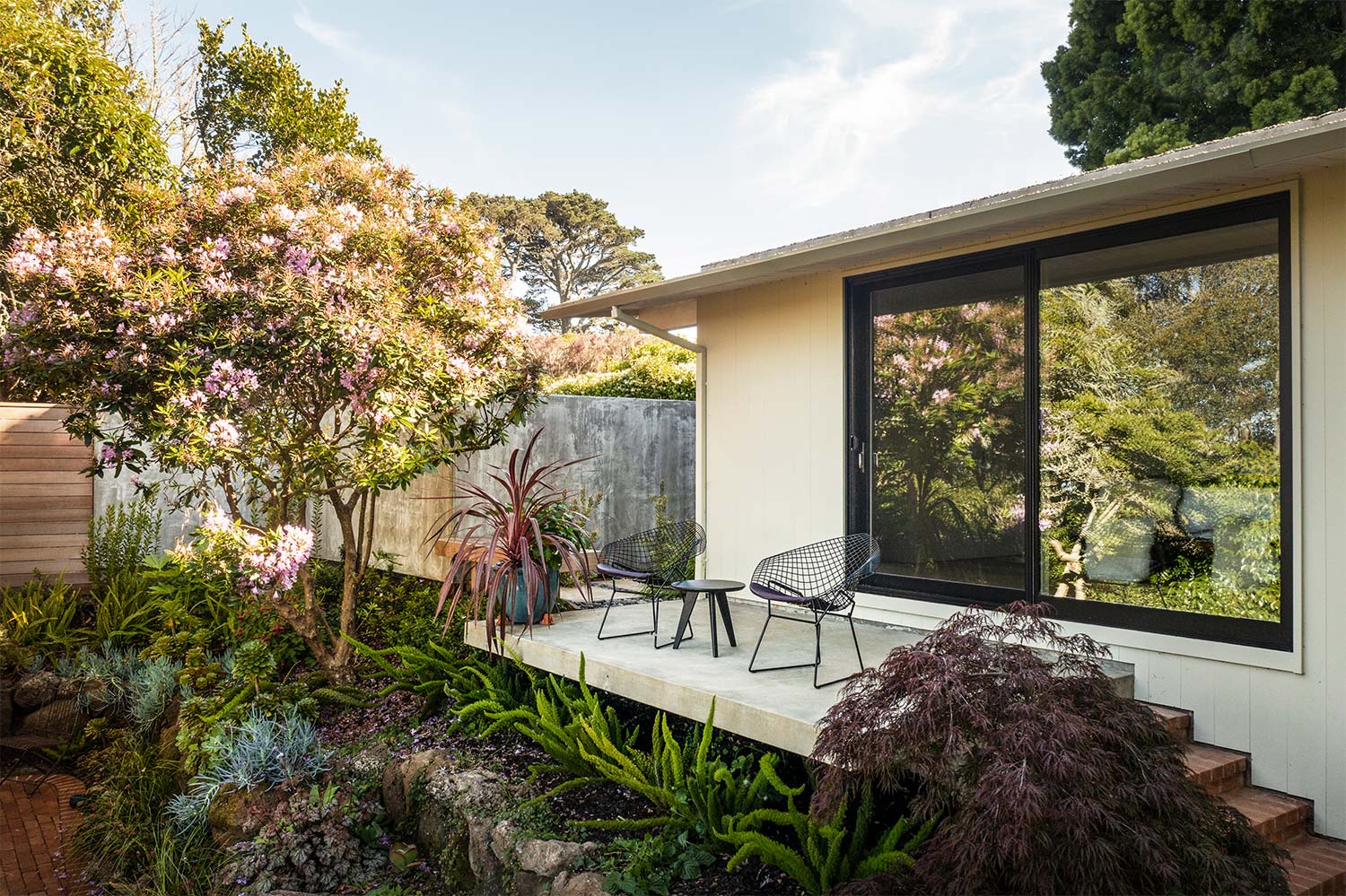 The interiors received a sophisticated upgrade starting with new windows and doors throughout. As the previous owner of a photography gallery, the homeowners' elegant black and white photography collection became the launching point for an interior palette marked by monochromatic sensibilities.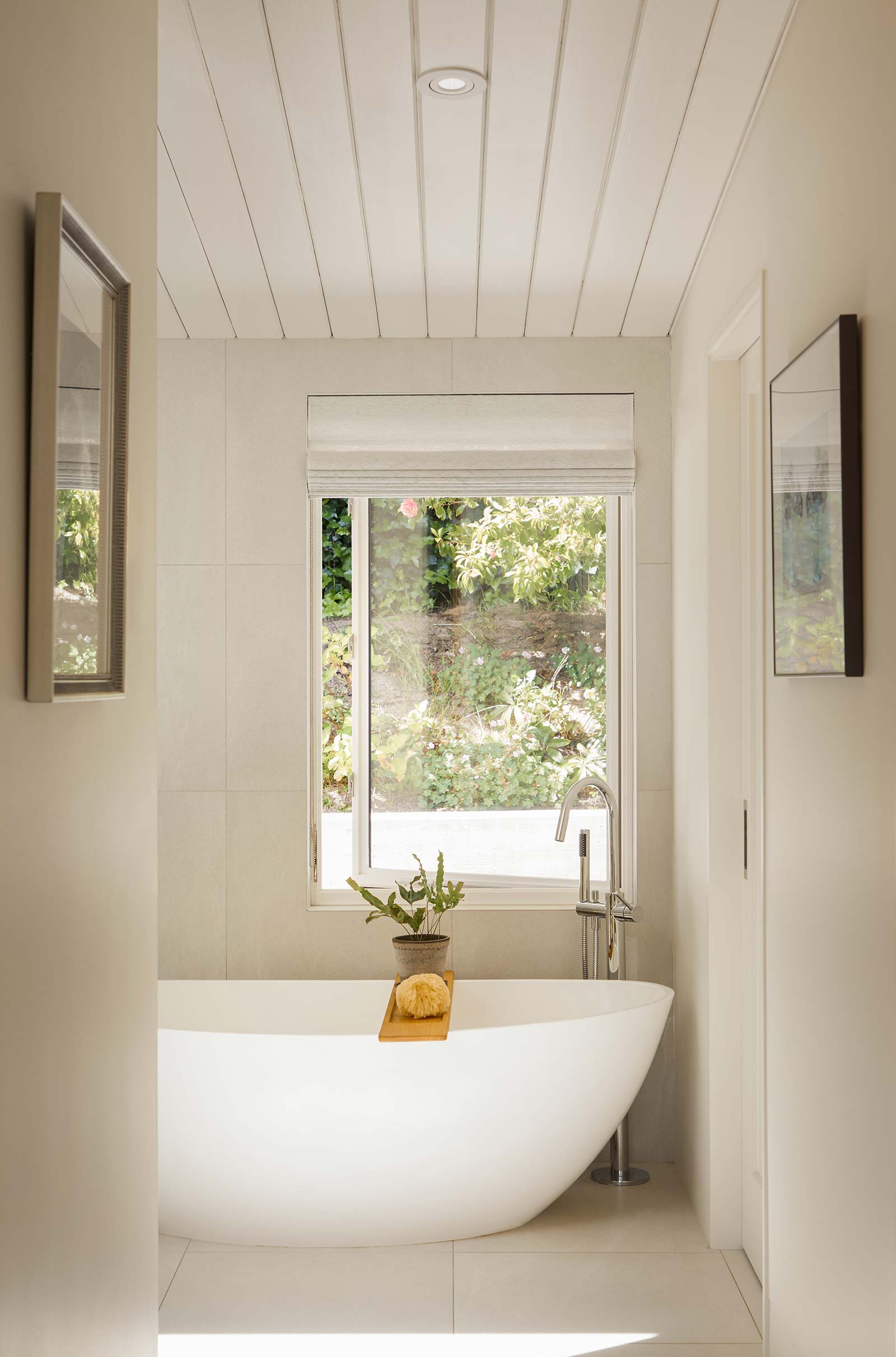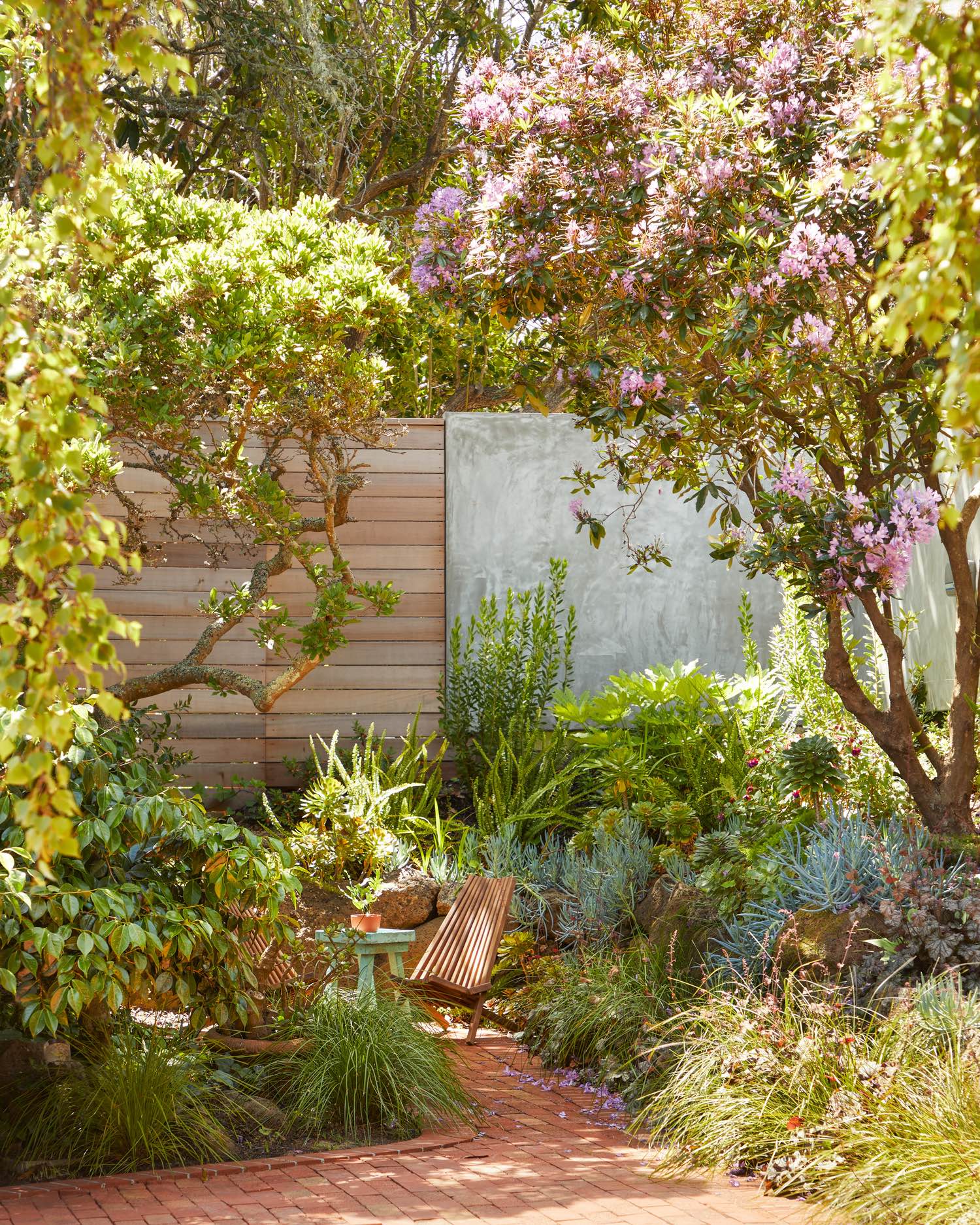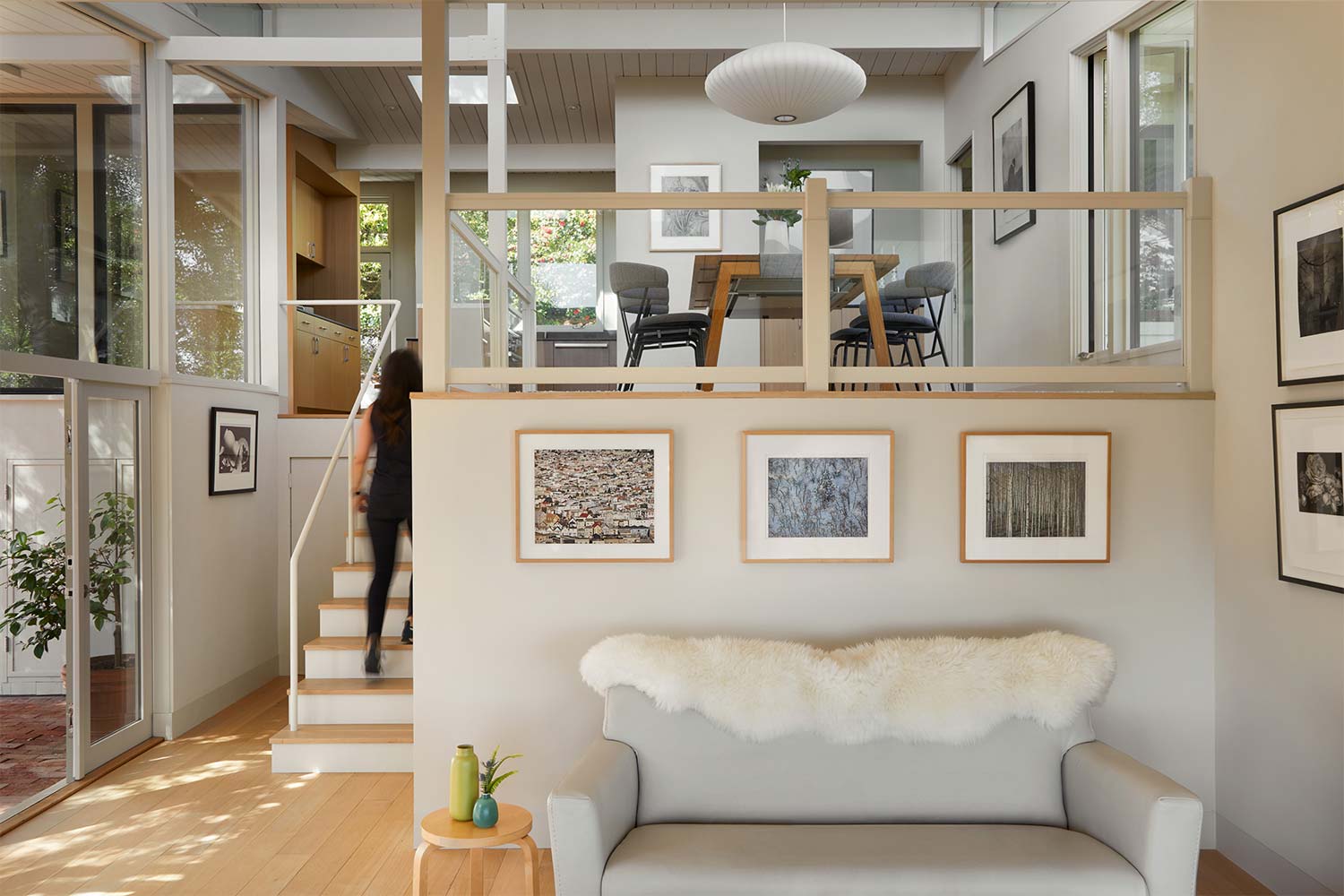 When a renovation project with such a stunning lineage appeared, Richardson Pribuss knew it was their duty to prepare this classic home for its next stage of life.
Photos by Thibault Cartier