Once upon a time in California. It was a moment in the lineage of west coast architecture when a house was designed with charm, glamour, and Spanish revival flair. While timeless in style, many of these houses were not timeless in design and, over the years, began to require more than a polish to keep their beauty.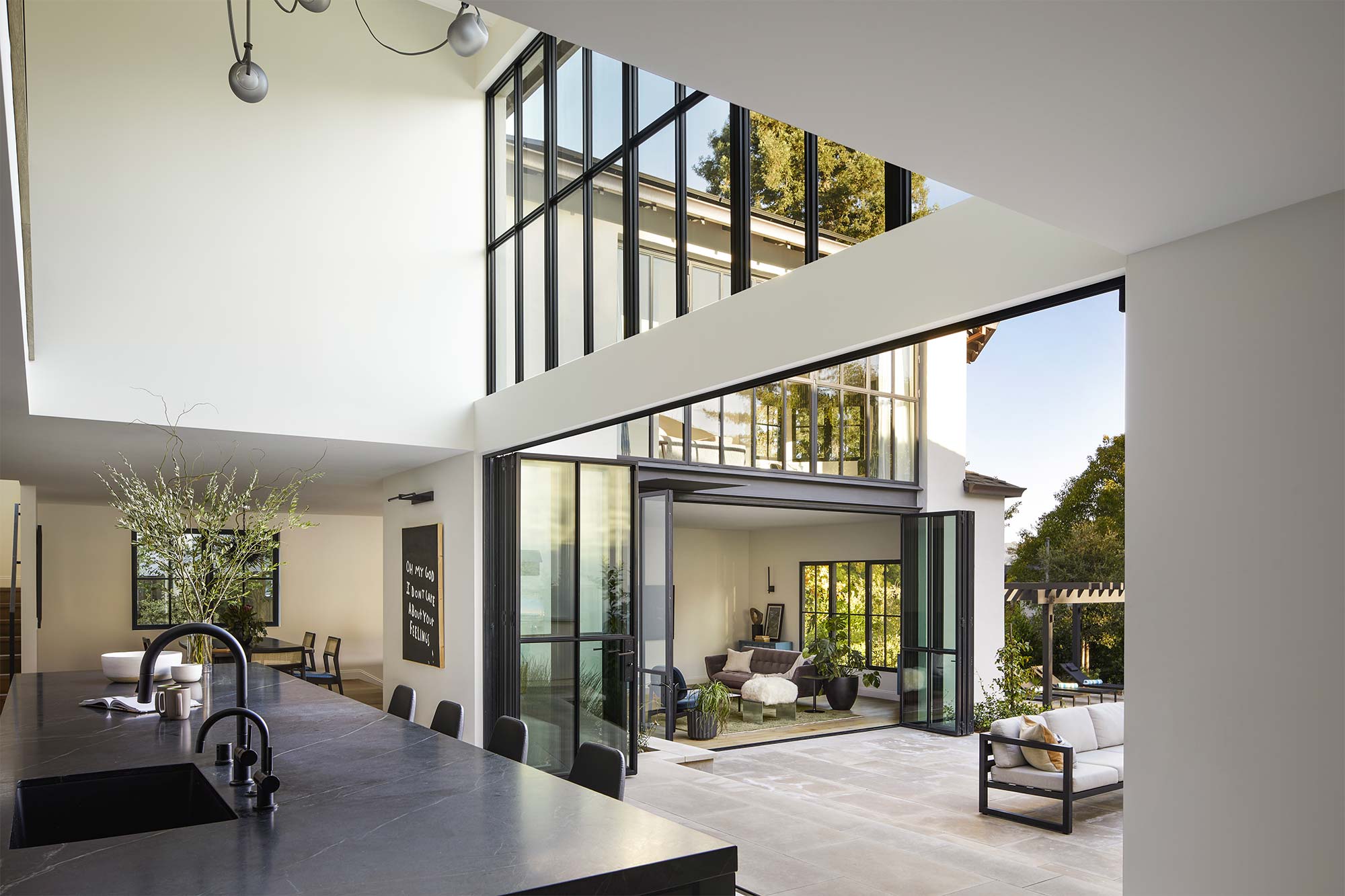 When the client approached Richardson Pribuss, it was clear that an extensive overhaul would be required to make this house shine for another century. From the outset, it was clear the house's layout would need to be entirely rethought. The house, while inherently handsome, was compartmentalized for living in a different era.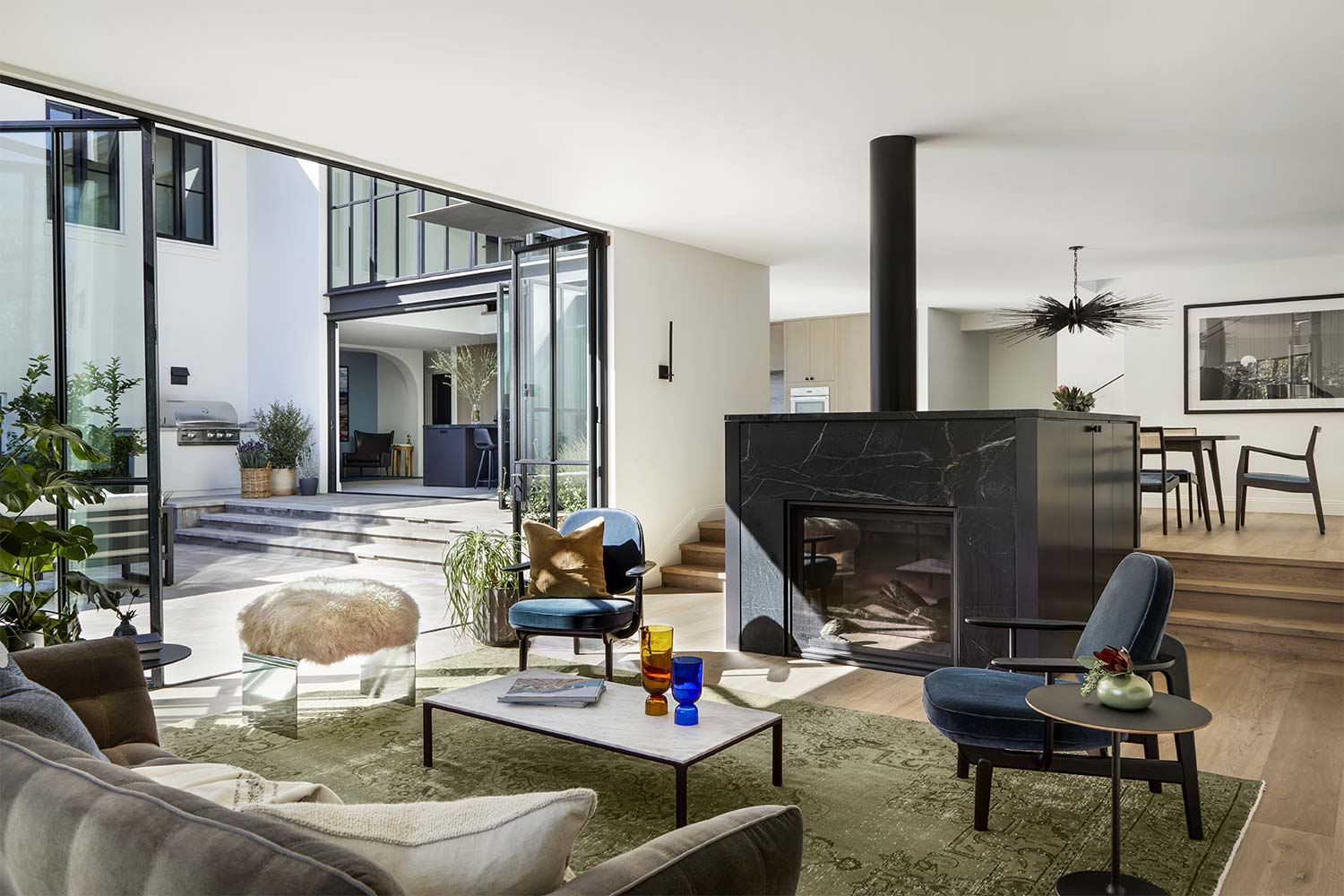 Situated on a sloping lot, the main entrance was on the uphill side and led to an upper-floor living room. Connected to the living room was the kitchen, cloistered away in a wing of the building. The bedrooms were situated on the lower floor and linked from above by narrow stairways making access to the courtyard difficult for hosting, cooking, and outdoor living.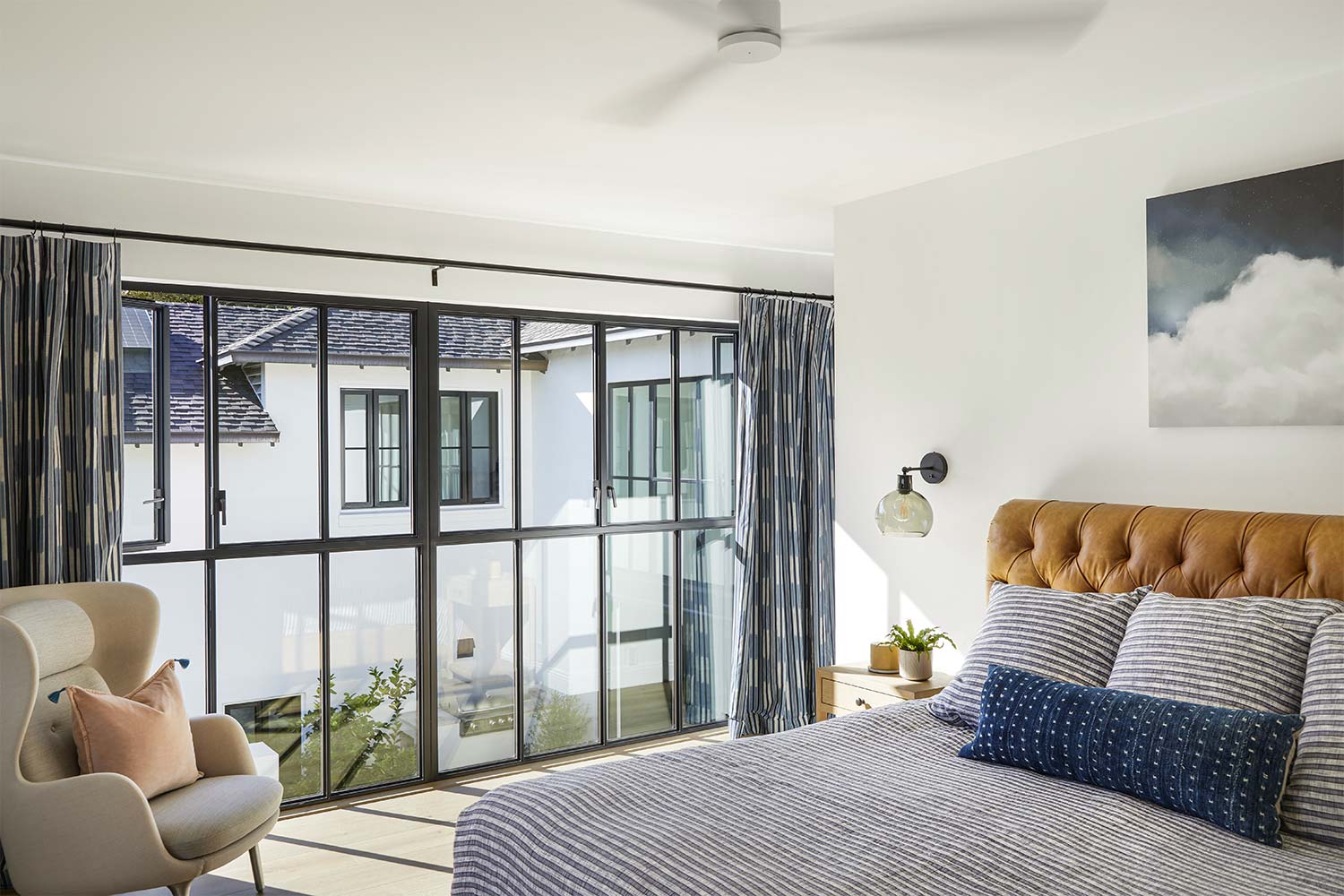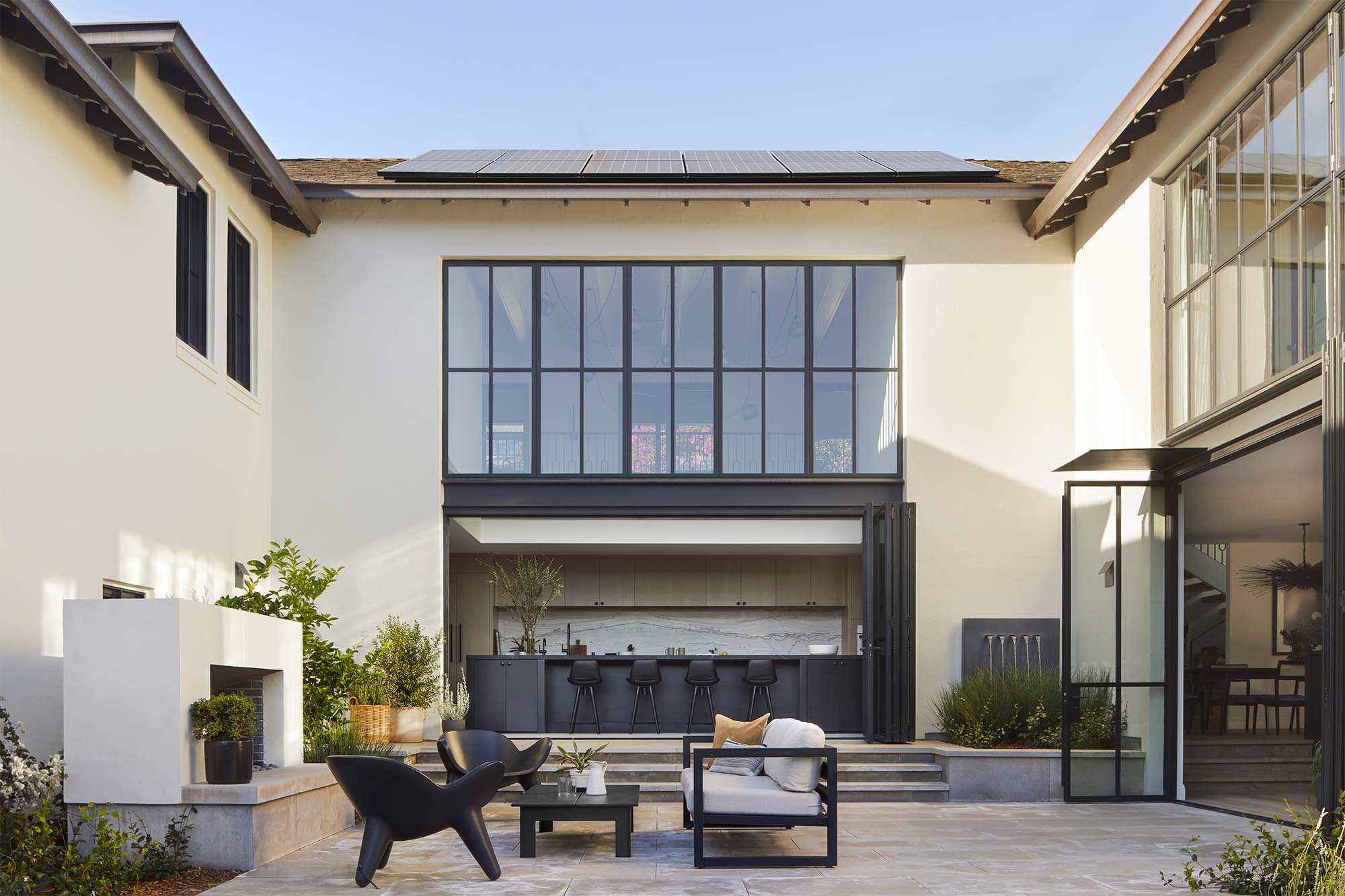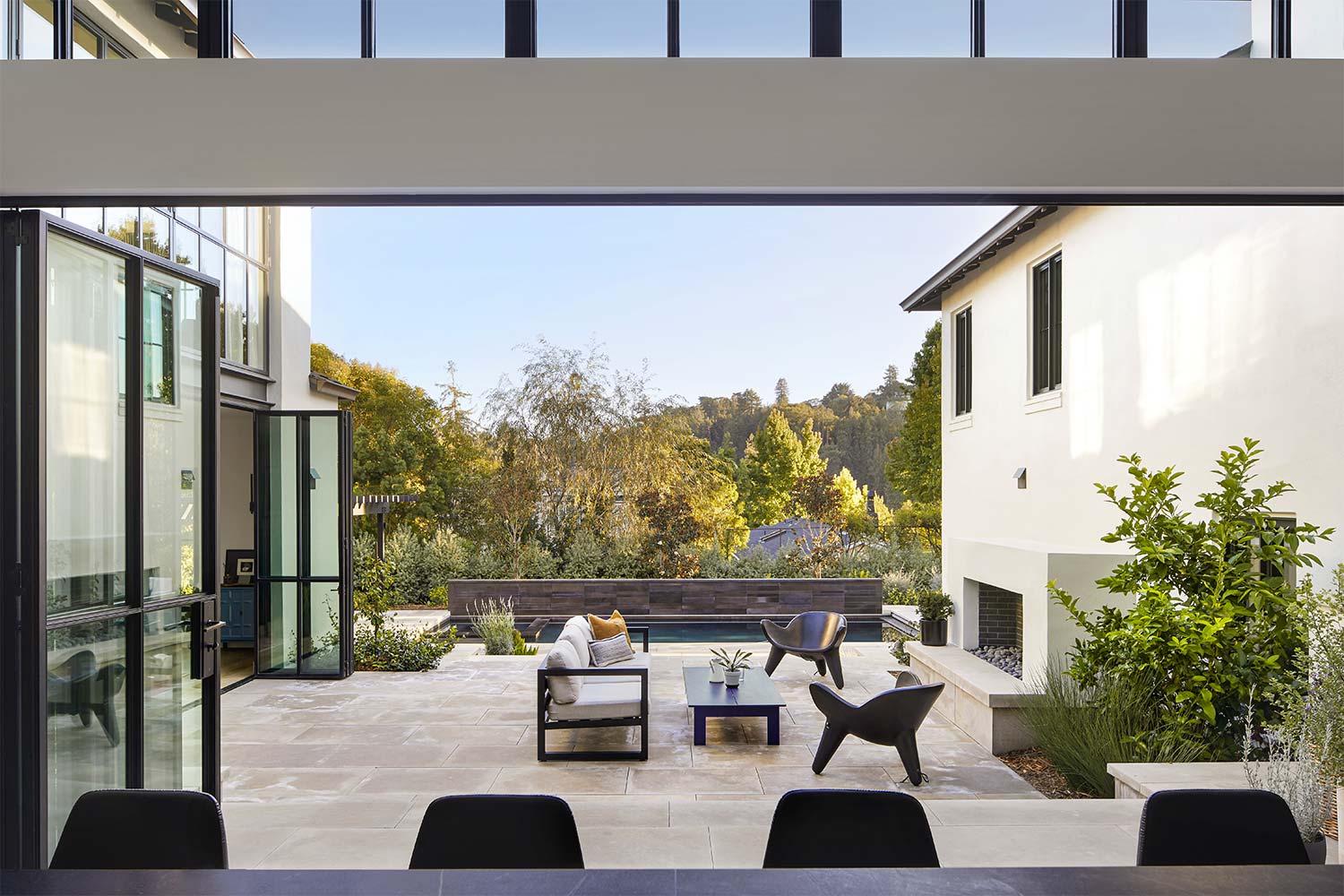 The courtyard would become the connecting element to open the house. The configuration was inverted, flipping the kitchen and living room to the lower floors and allowing glass-walled access to the garden level. This connectivity was increased with the addition of a double high glass-clad opening that created needed synergy between floors. With the kitchen relocated to the central core of the house, a new grand stair was introduced, simplifying the connection between levels.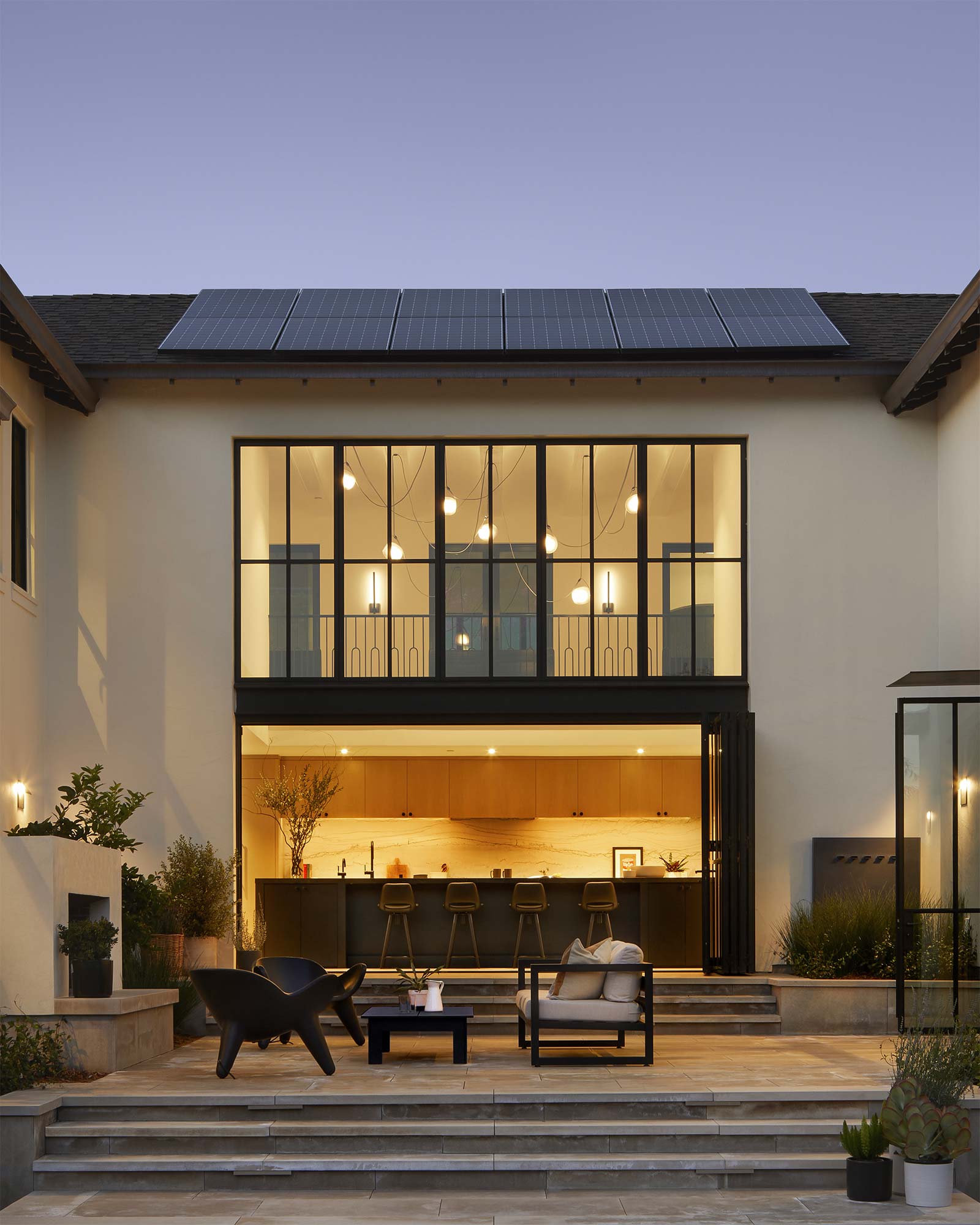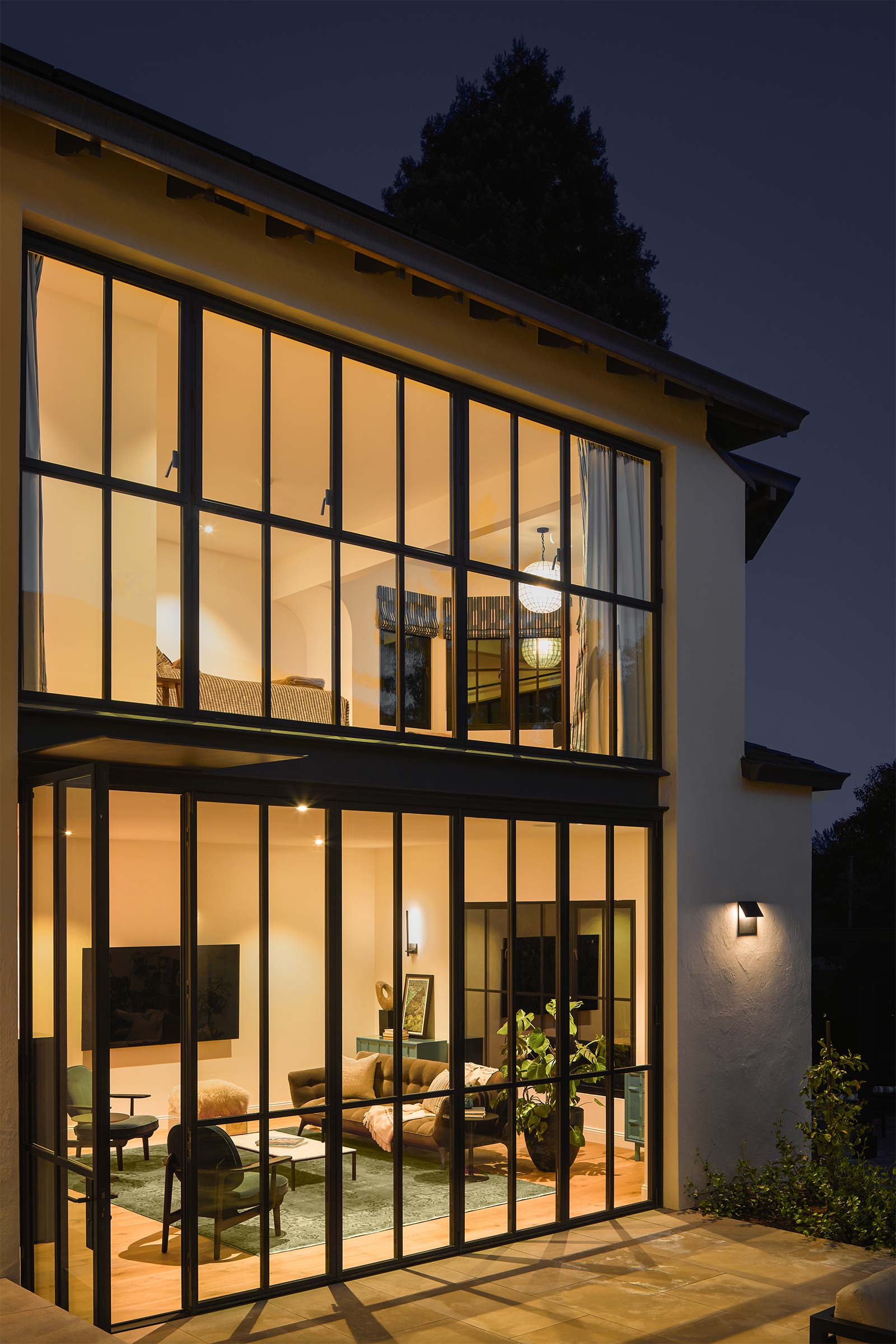 Interior renovations and finishes were inspired by the Spanish revival flair contained within the DNA of the house. Throwback glamour was refocused with modern restraint. An edited palette of black and white, and wood and stone, was employed to impart an element of richness while retaining a serene modern posture. Sweeping arched gestures were retained and reinterpreted, mixing seductive curvature with crisp lines. The new courtyard was transformed into a proper exterior living area with a fireplace, comfortable furniture, and an outdoor shower. Glamour is back, but with a minimalist touch.
Photos by Thibault Cartier