Situated on a knoll with soaring views of San Francisco and Mount Tamalpais, the clients requested a contemporary and serene design. The home needed to channel their relaxed California lifestyle and serve as a backdrop for their impressive art collection.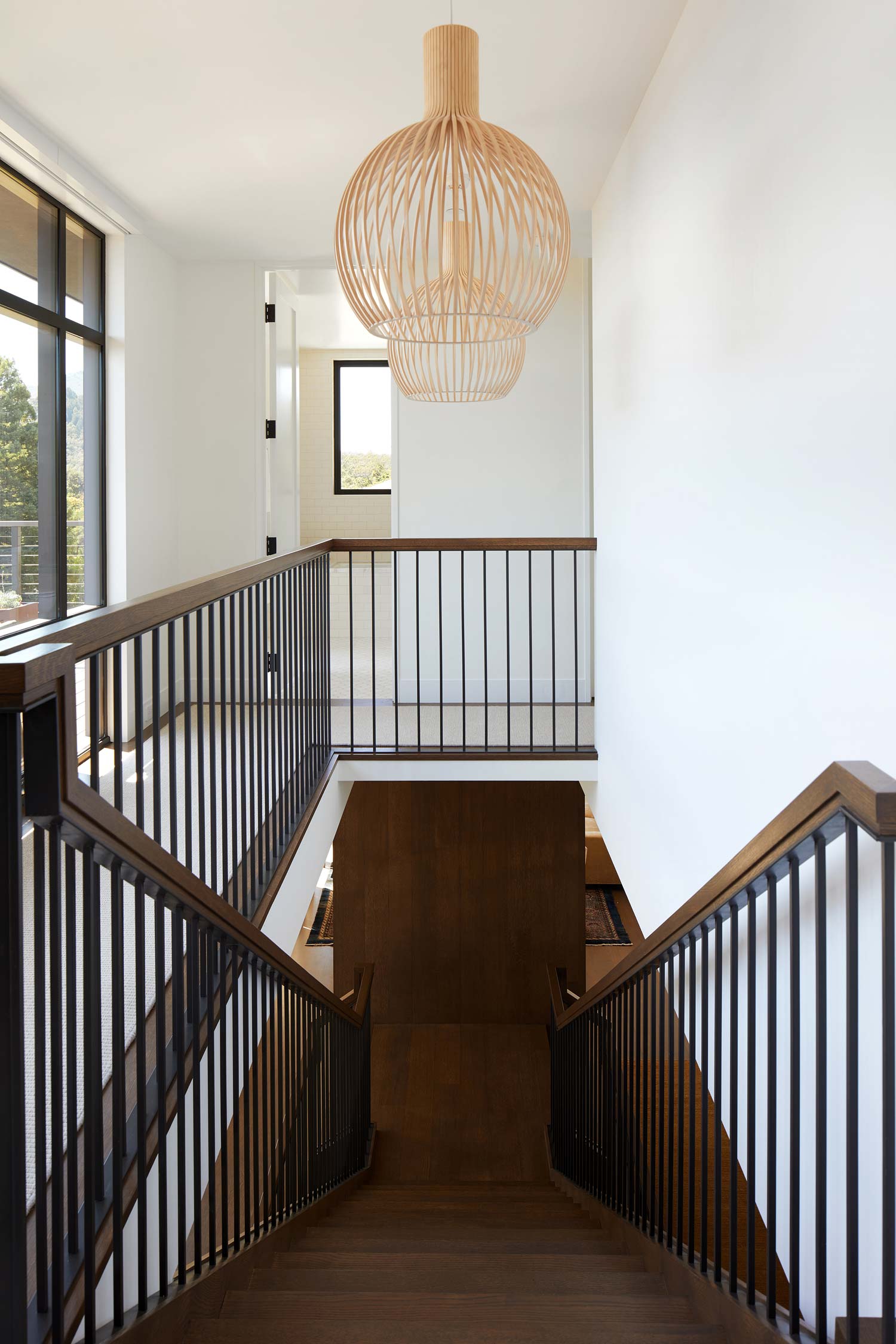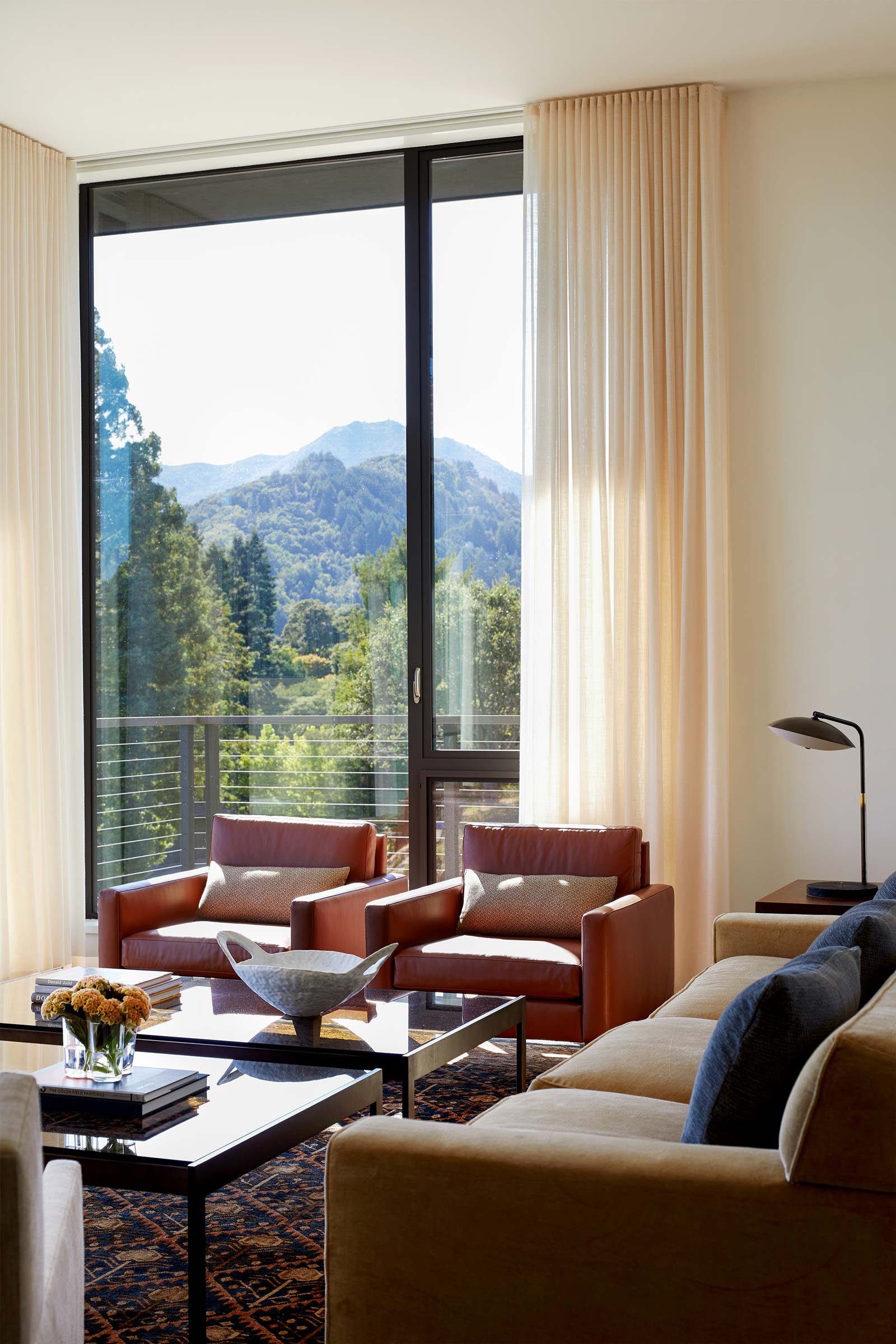 An important aspect of the design was the third story, which needed to be voluminous, but subtle so as not to overpower neighboring homes. The solution was to form a set back from the front facade, away from the street. The addition relies on glass and metal to give the form an airy and light sensibility. The existing structure of the home was extensively re-crafted, incorporating vertical cedar panels punctuated with new windows for additional light and views.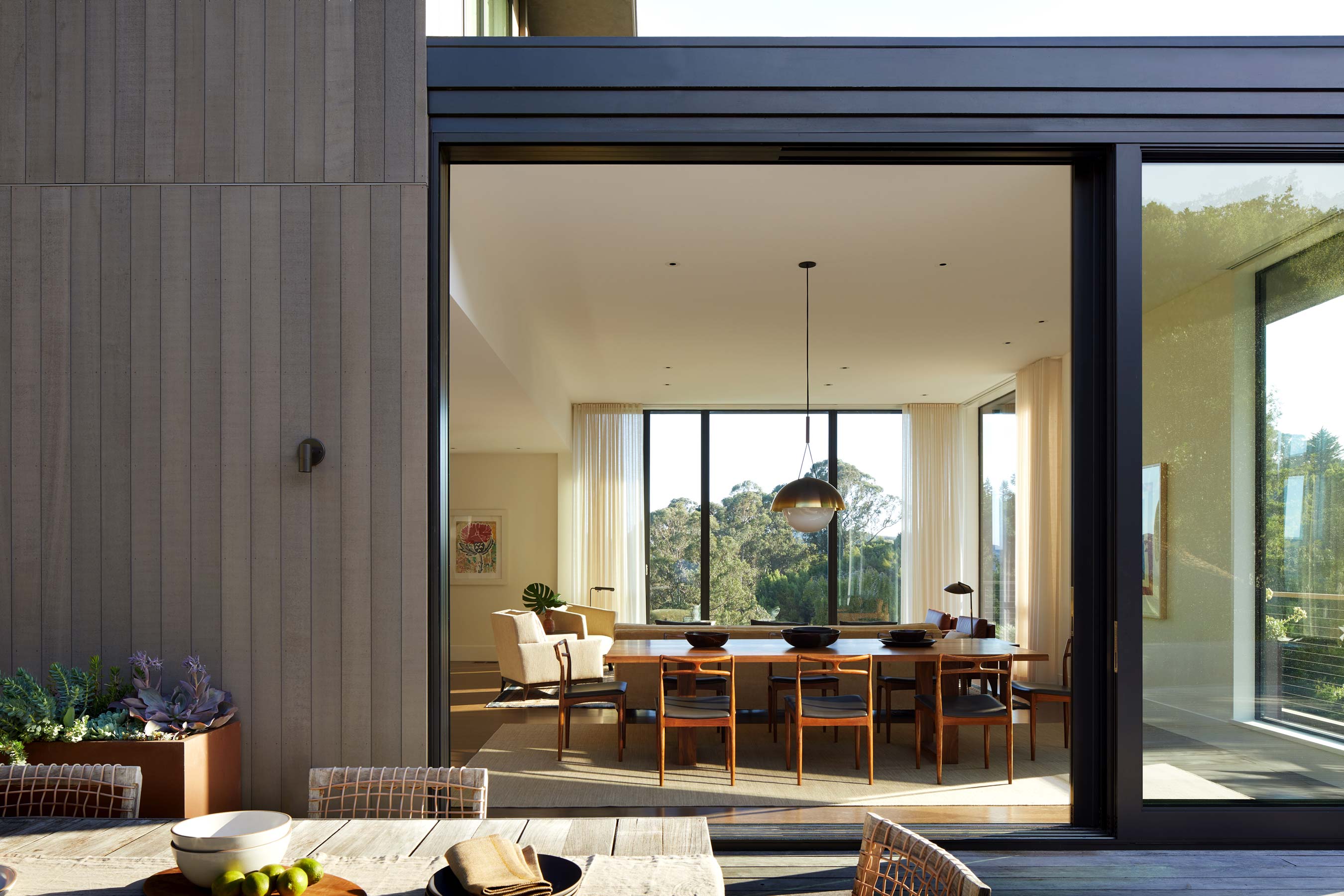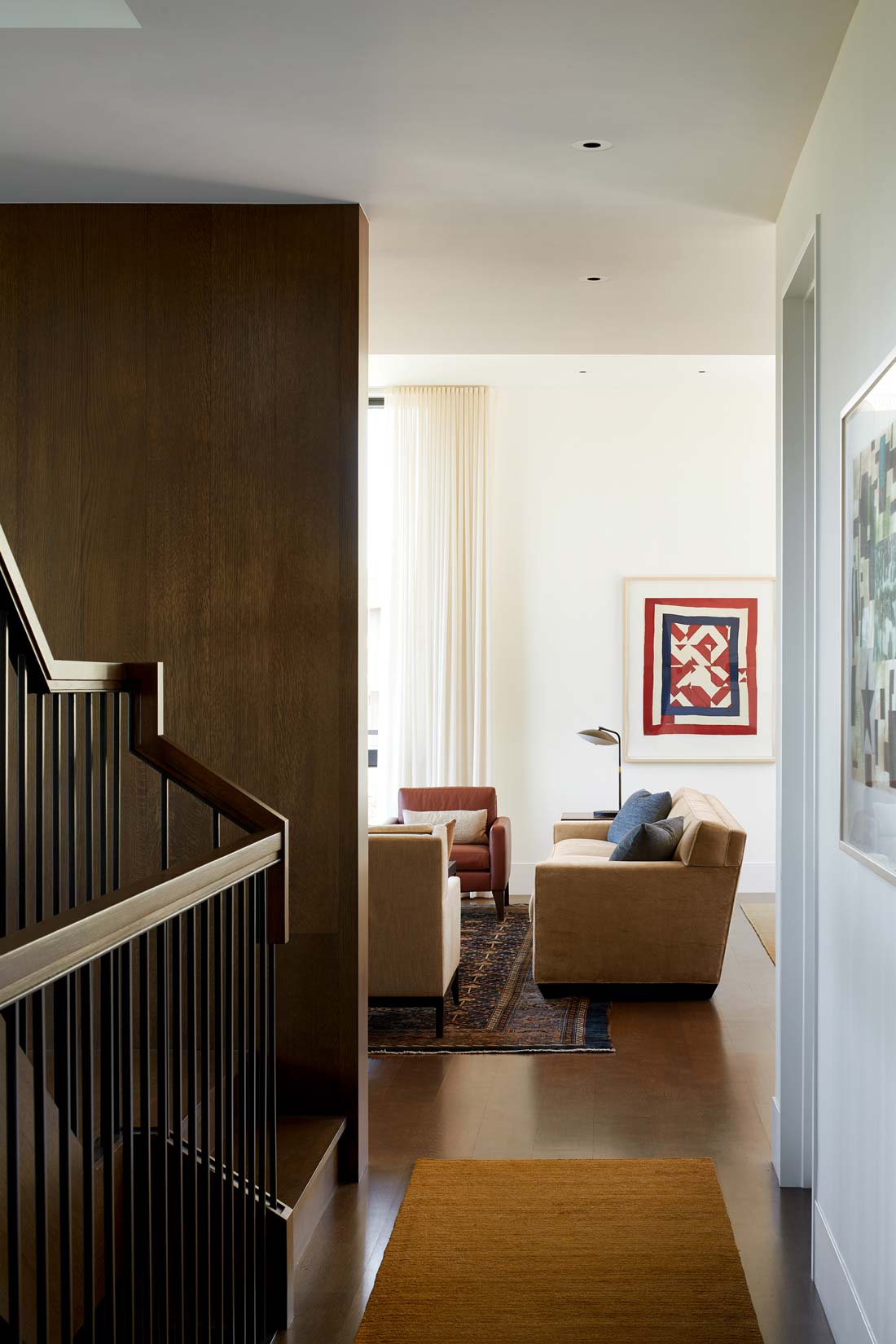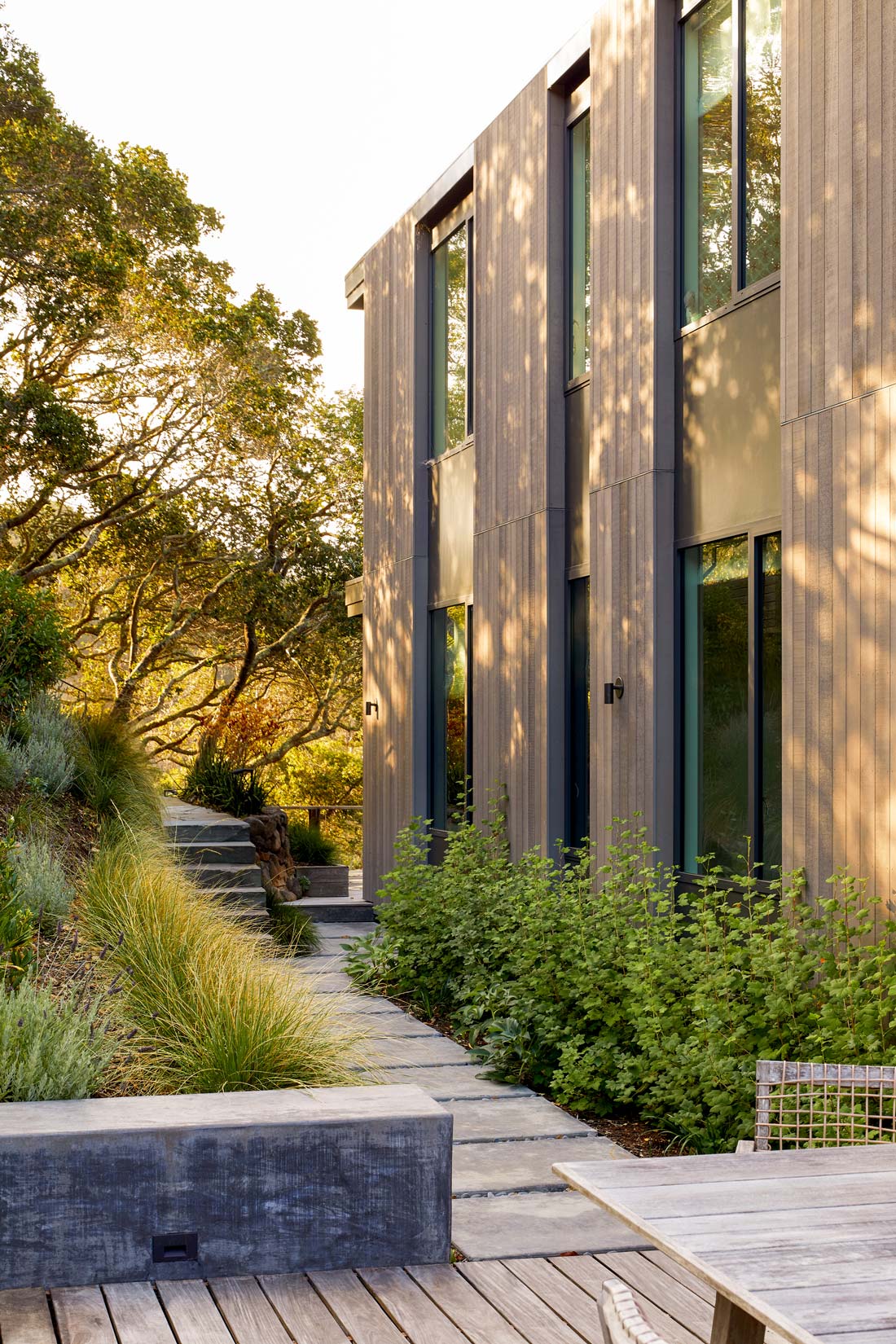 The interior layout was adapted around a running open stair opening sightlines across the house. The cedar clad stair echoes the exterior of the home while framing key views and contrasting against neutral toned walls.
Photos by Thibault Cartier