Site strategy is key. When the client introduced Richardson Pribuss to the location in a quiet area of Mill Valley, the site challenges and opportunities were evident. Situated on a quarter acre, the flat lot was home to an existing tract house in disrepair, with nondescript apartment complexes just to the rear. Despite this, the charm of the lot, combined with a lucent exposure and dramatic views to the west, made the distinctive architectural possibilities apparent. The land was cleared of the existing structure, opening mountain views and sun, making way for a new home that brings light and drama into the core of the home.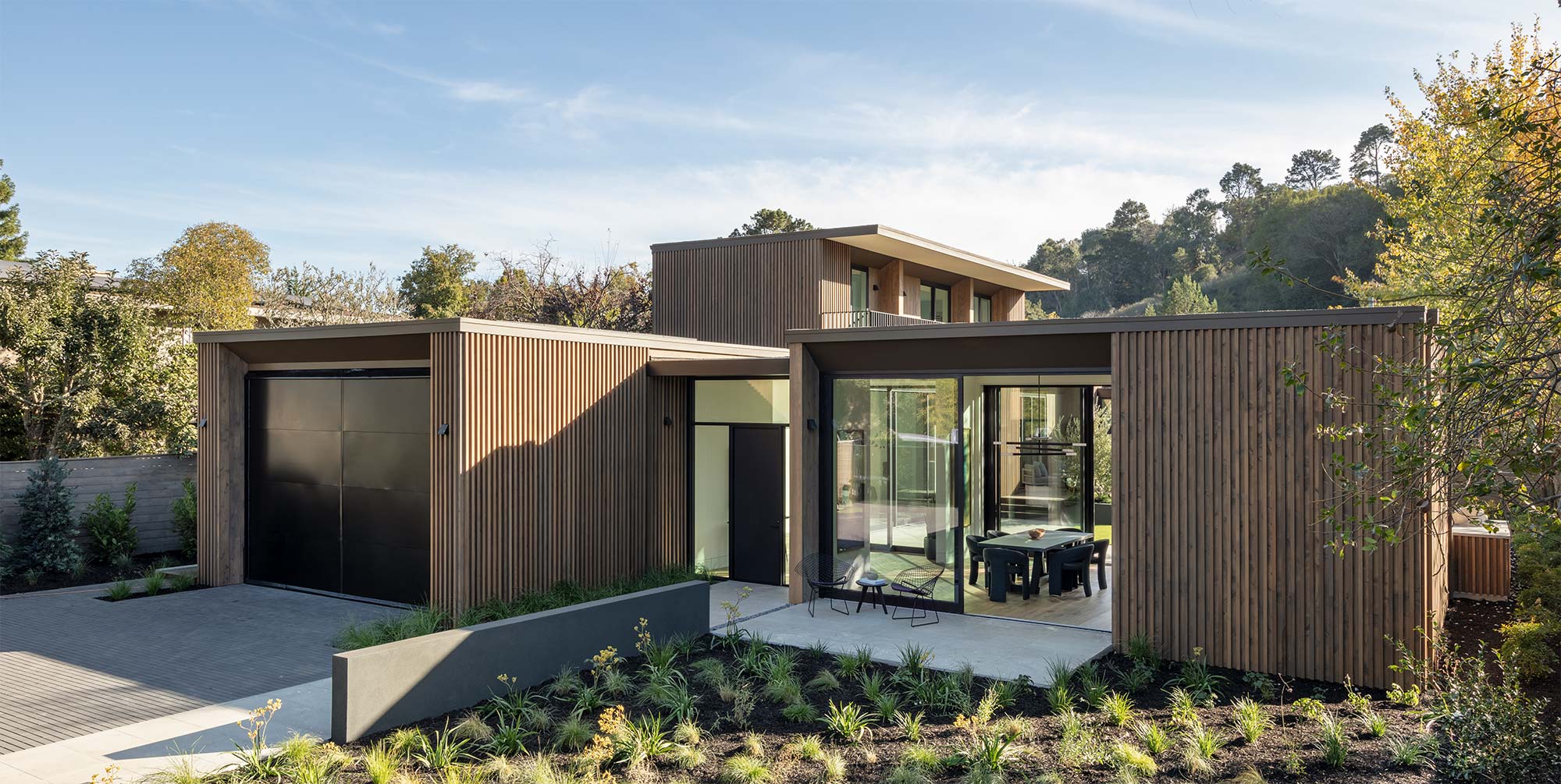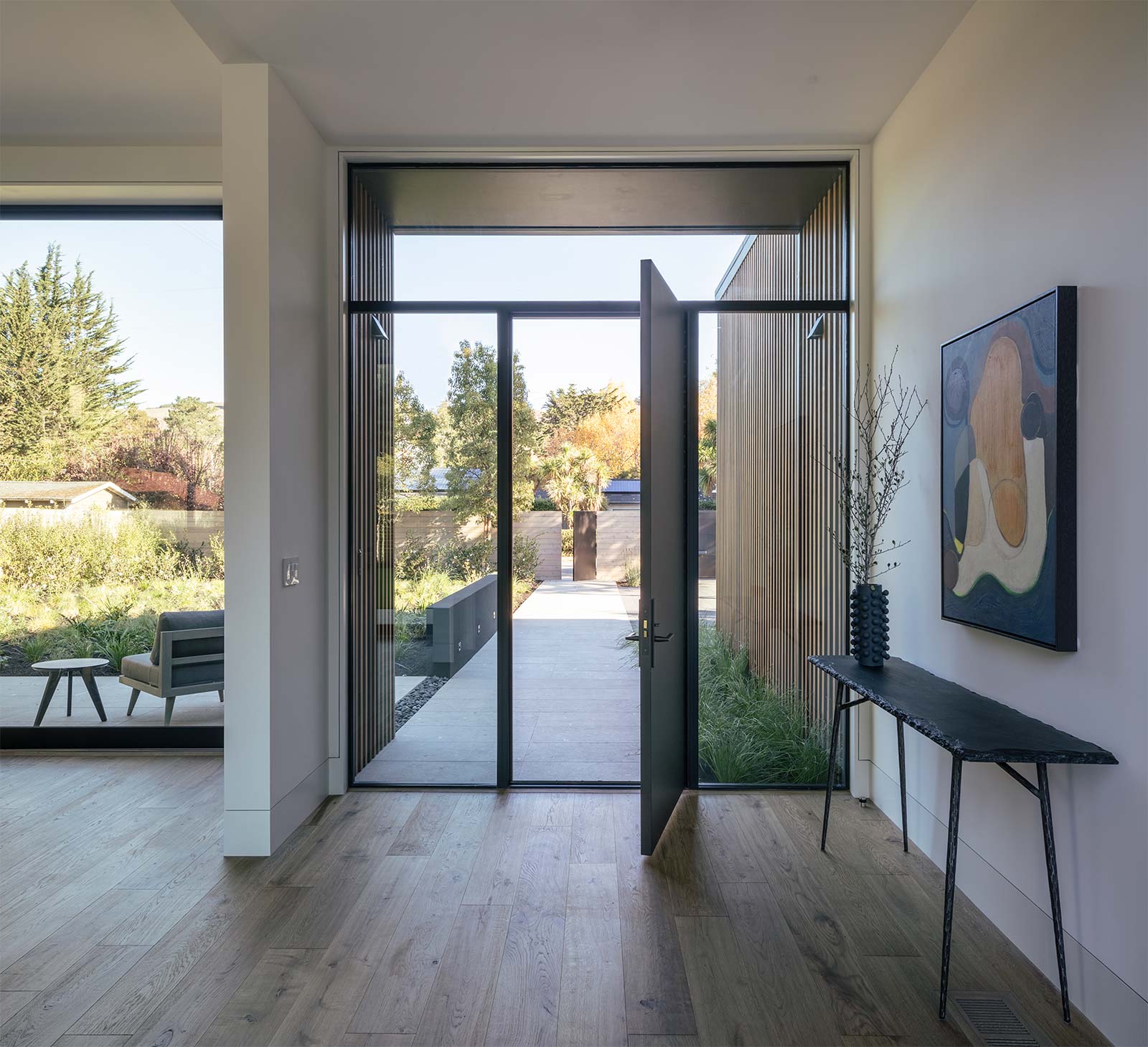 Approached via an open direct drive, you are drawn to an entry sequence that allows the building to gradually reveal itself as you pass inside. This effect is further reinforced by the outward facing kitchen and dining volume that serves as a glass connection between the front garden and the interior of the property. Daylight is brought into the middle of the building by exploiting all opportunities to allow light to flow into and around the house.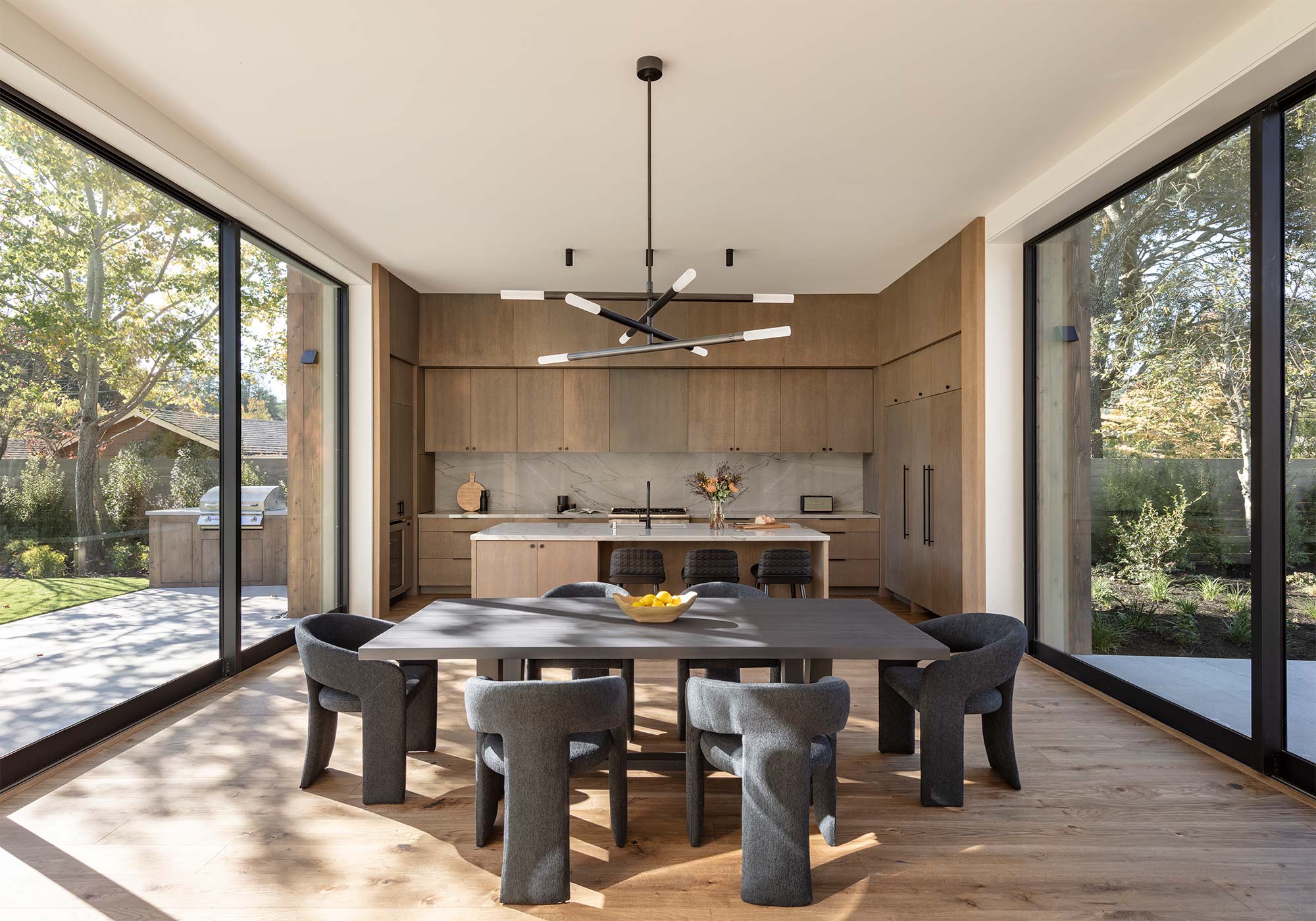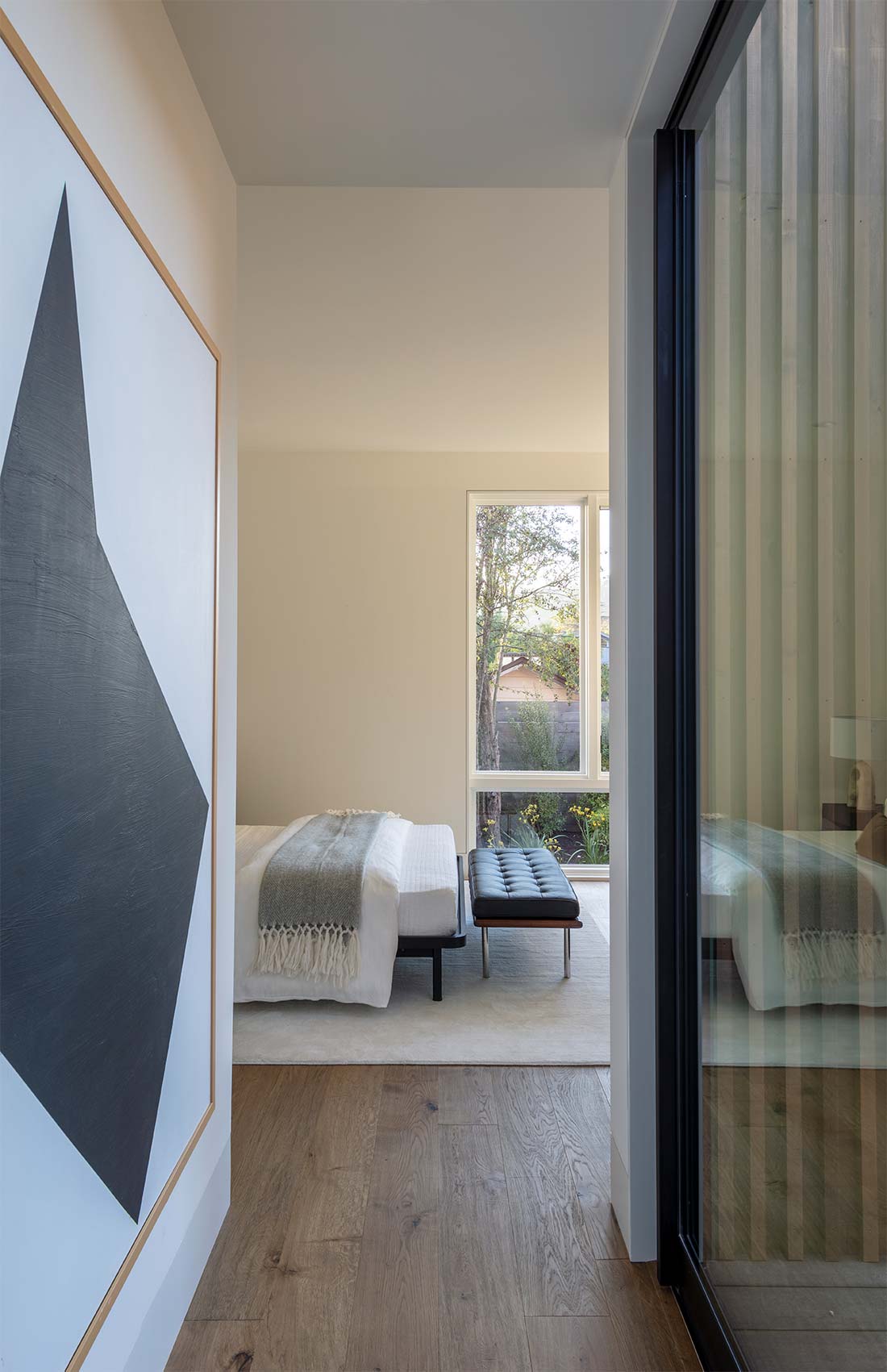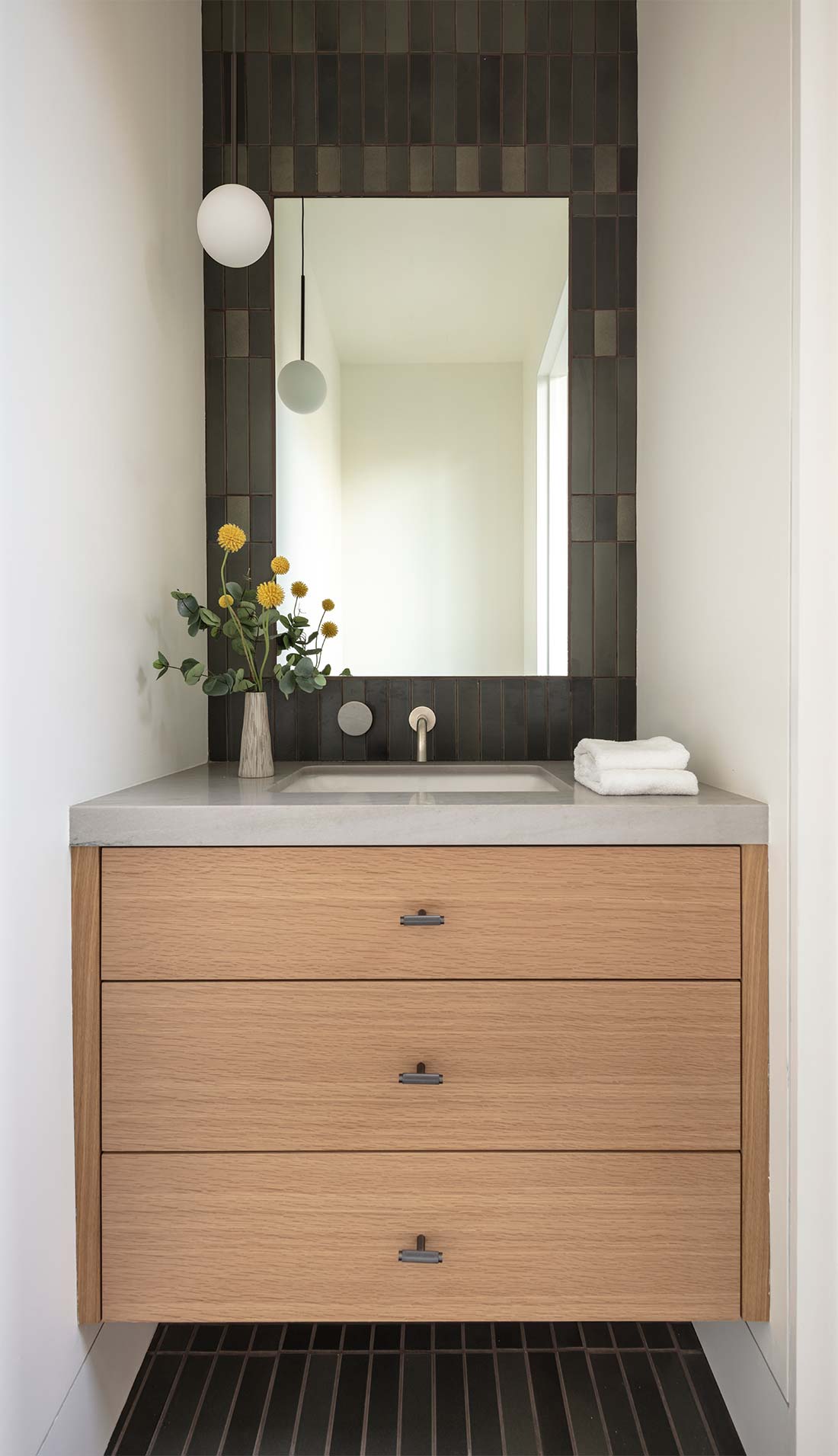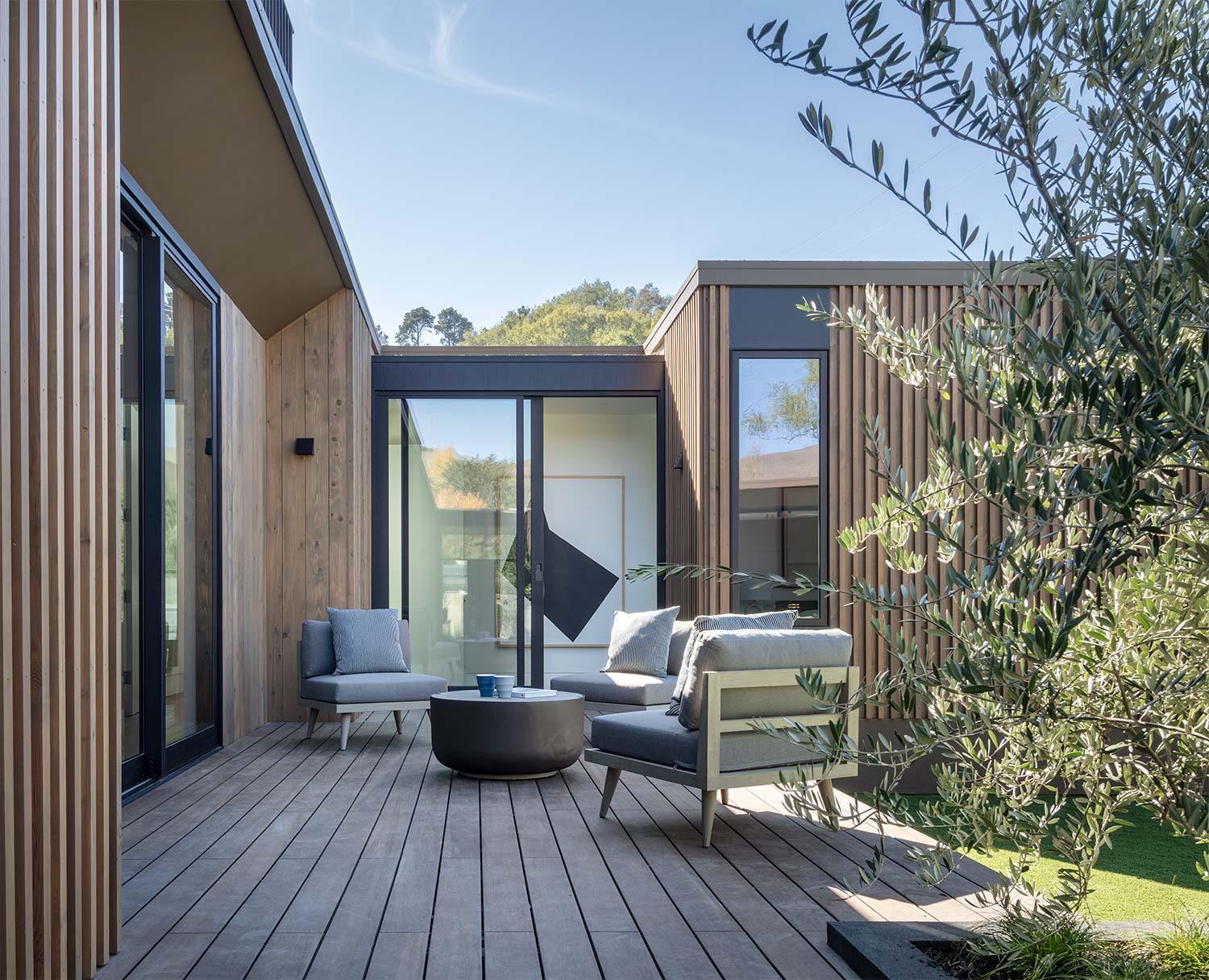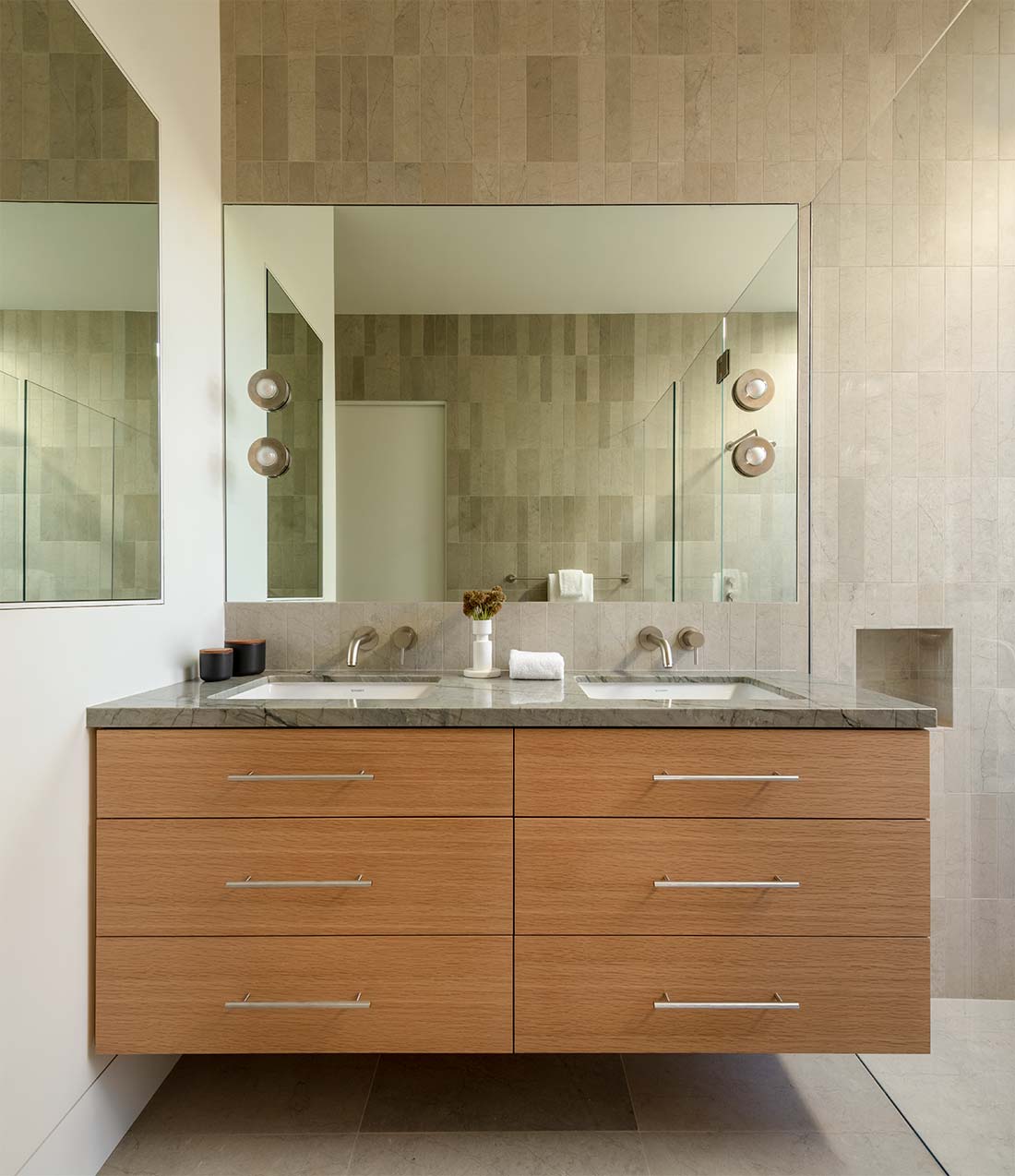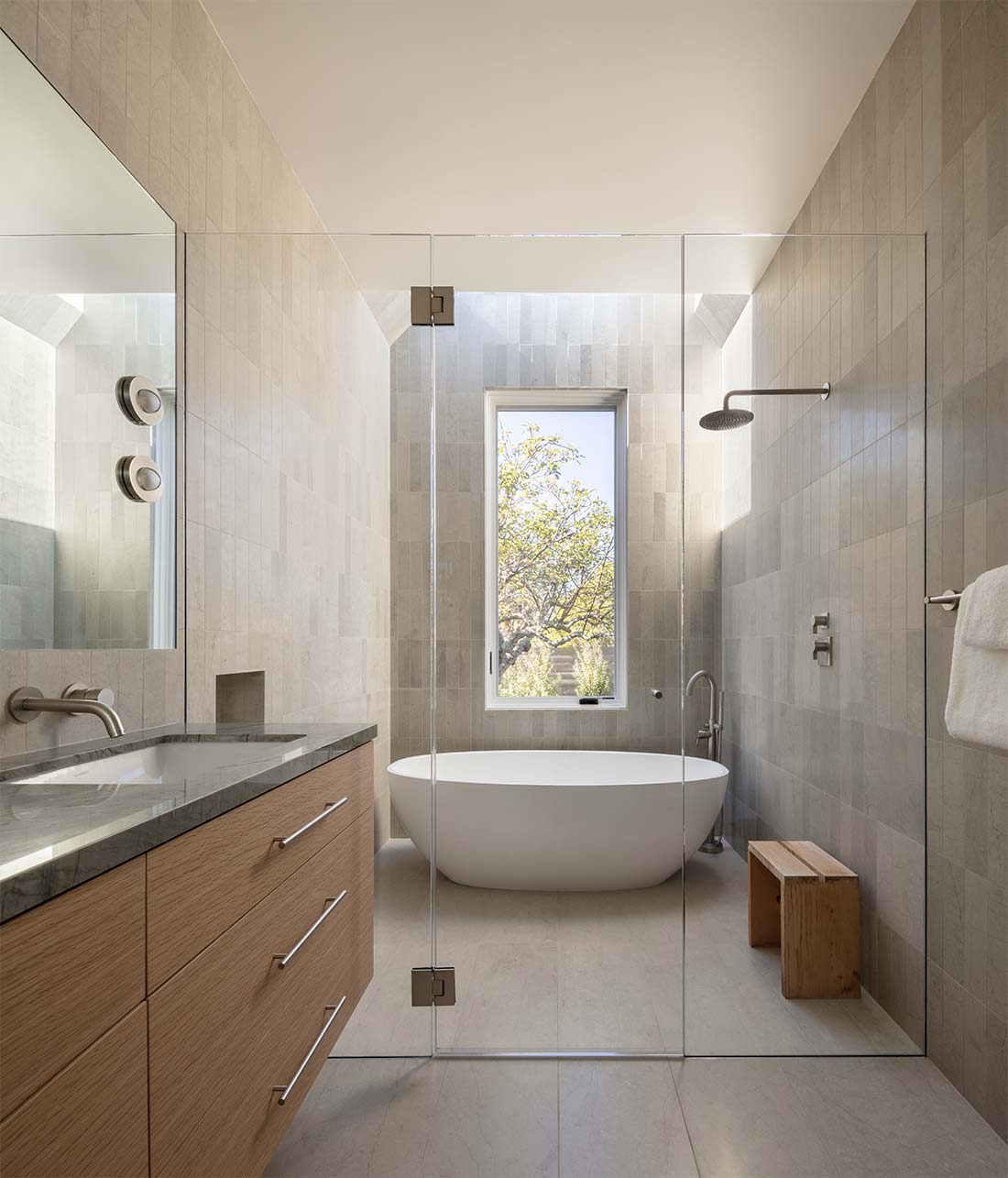 The design strategy is centered on a dramatic western facing central courtyard, surrounded on three sides, and overlooked by a primary bedroom. The overarching second story bedroom level also serves as a shield, creating privacy from adjacent buildings. Broad sliding glass doors are used to enhance a sense of openness that throws light and breezes throughout and captures moments within this courtyard nexus. A distinct indoor-outdoor flow is constructed for the Northern California climate.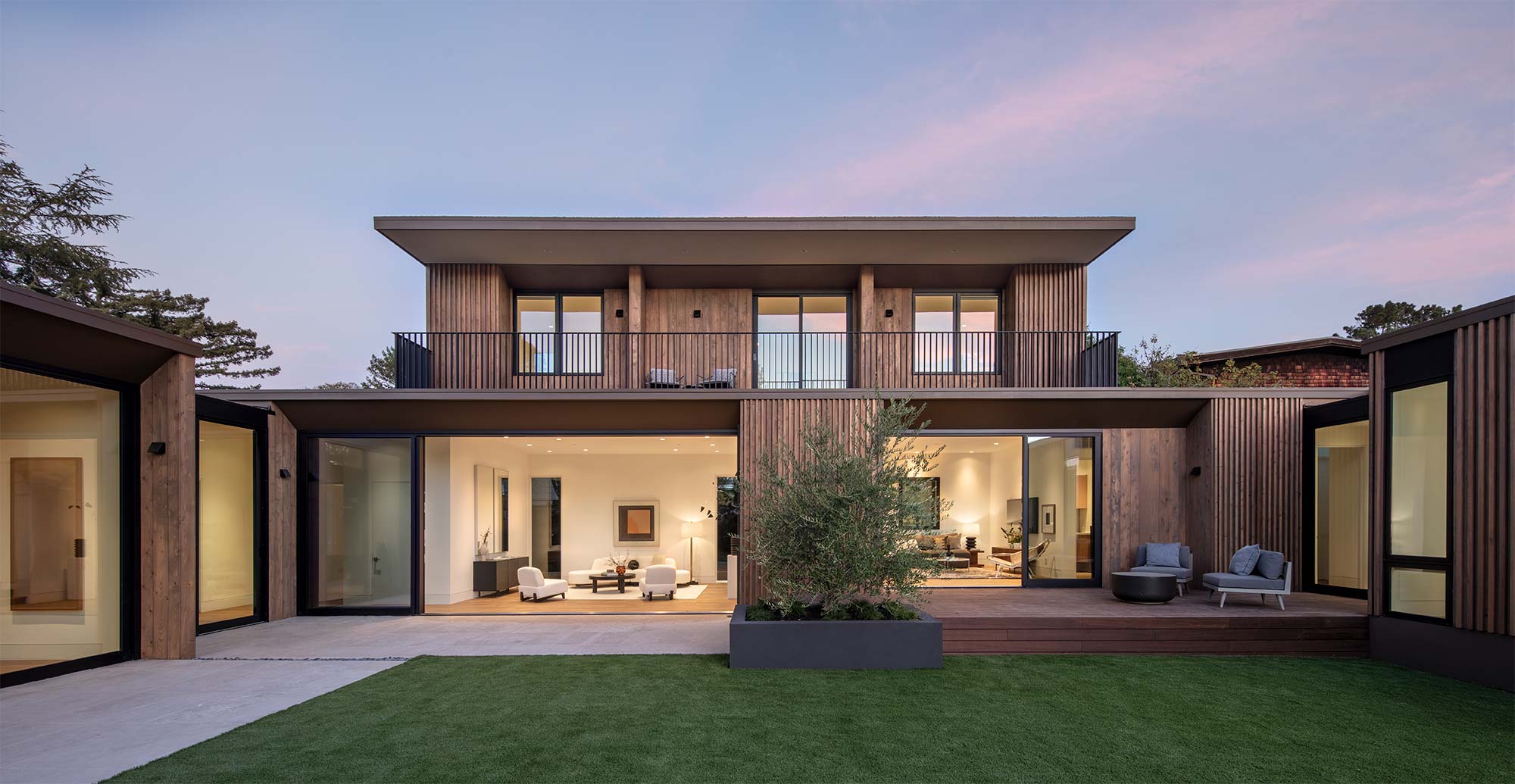 The home is well constructed, in simple interlocking boxy forms, brought together in a refined, elegant architectural language. Flat roof lines with deep overhangs delicately shade and protect the building. The architects use natural battened strips of cedar, chosen to develop a bleached patina over the years. The mix of timber with matte black metal and glass allows the pavilion-like structure to sit lightly in the unbroken grassy landscape. The interior use of a simple palette of calming white, accented with crisp black details and rich wood paneling, contributes to the serene feeling of warmth throughout. This calming home retreat, surrounded by natural beauty, is perfect for the site.
Photos by Eric Rorer