To help alleviate California's housing shortage, the state has encouraged homeowners to build Accessory Dwelling Units (ADUs). There are certain restrictions on the size of these structures, and fitting everything needed into a smaller package has its challenges. But when thoughtful planning and design are combined with clever thinking and good taste, these structures can be small but mighty.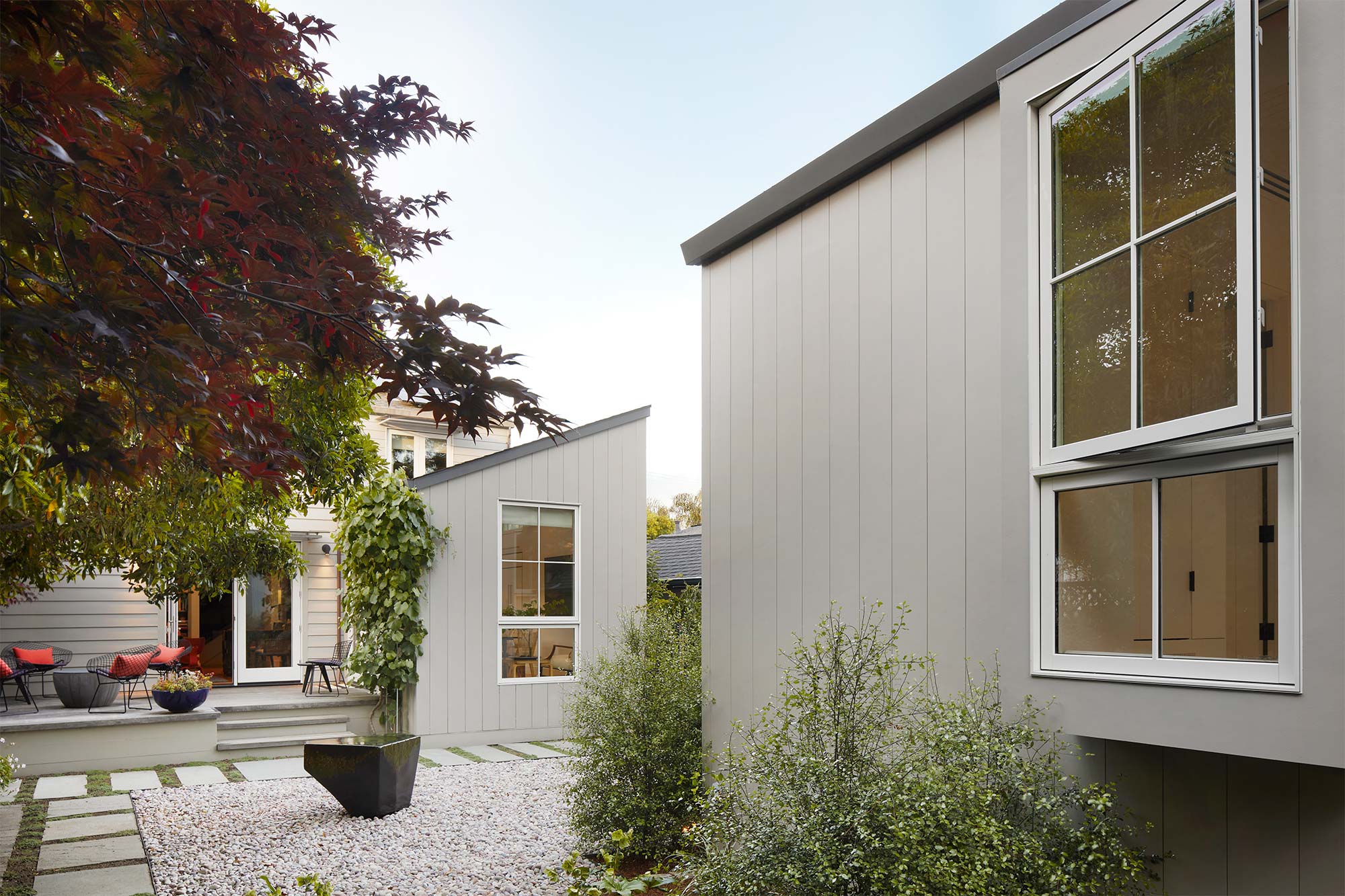 The site is situated on Heidi Richardson's 6,300 square foot lot in central Mill Valley. The lot already contained a two-story primary residence and a small studio along the south side property line. Because the lot is within a flood plain, any new structures must be lifted four feet above grade. With a maximum build size of 400 square feet and a tricky location tucked underneath a large redwood tree and adjacent to a neighbor's cottage and the property line, the design of the ADU required a nimble touch to not overcrowd its surroundings.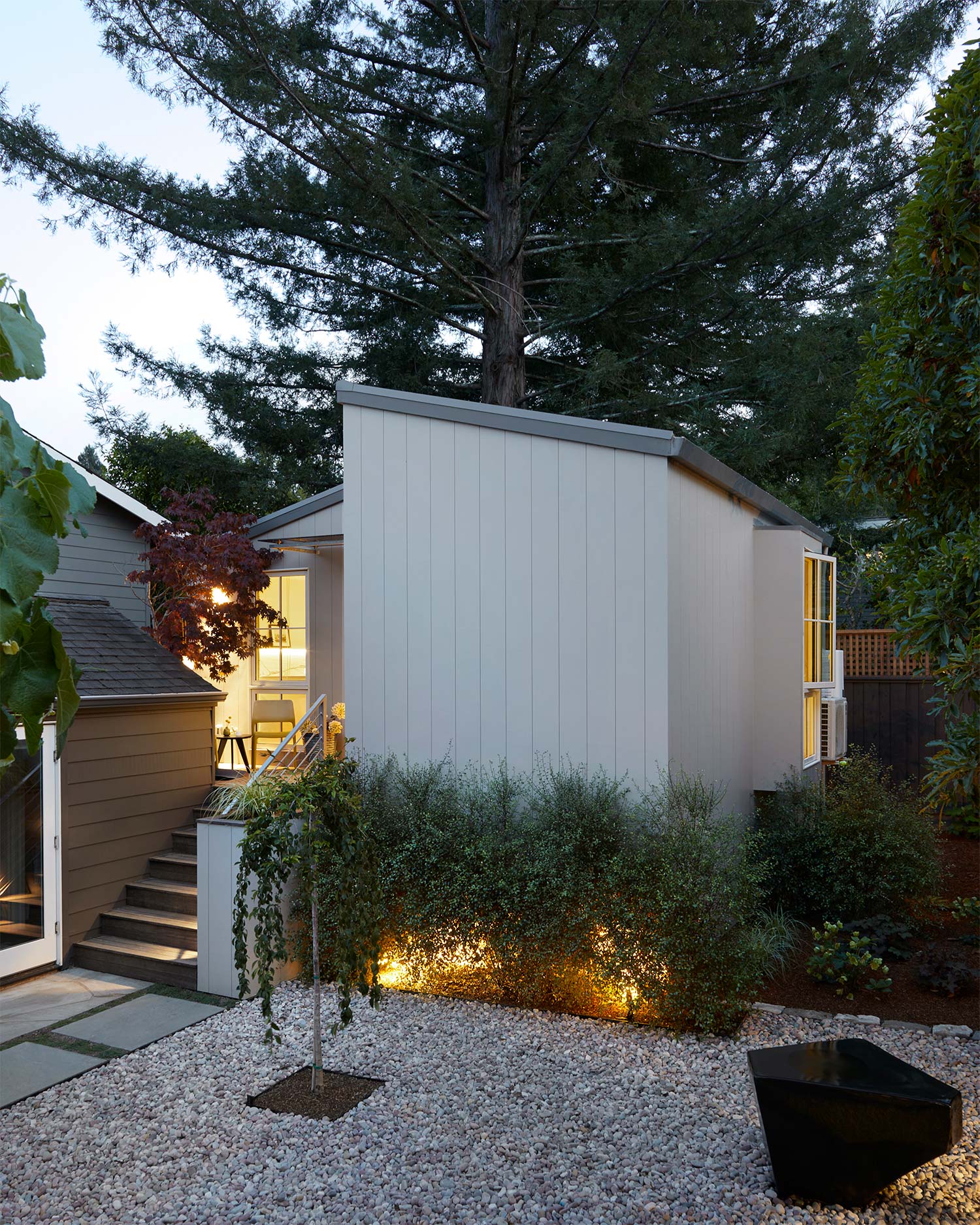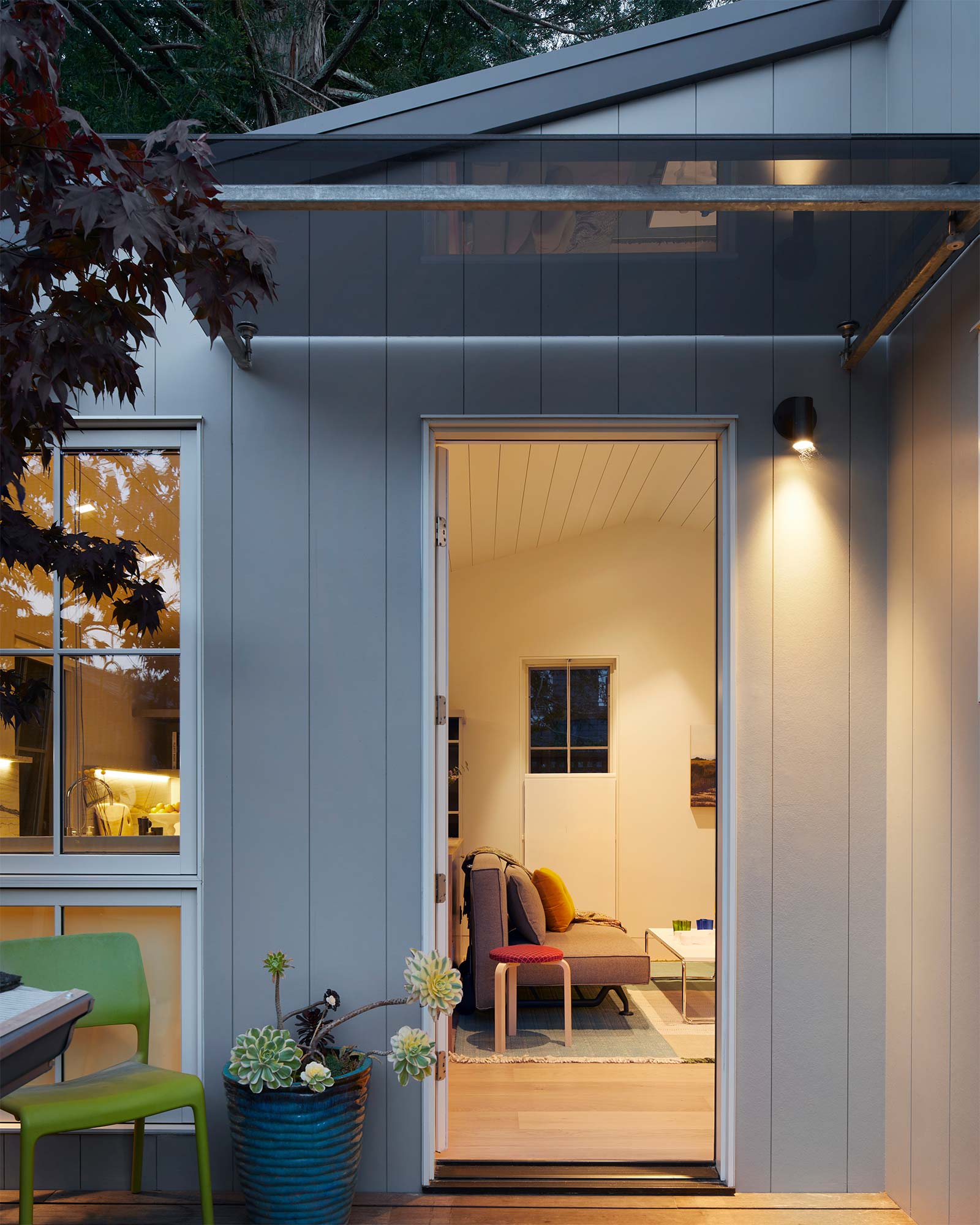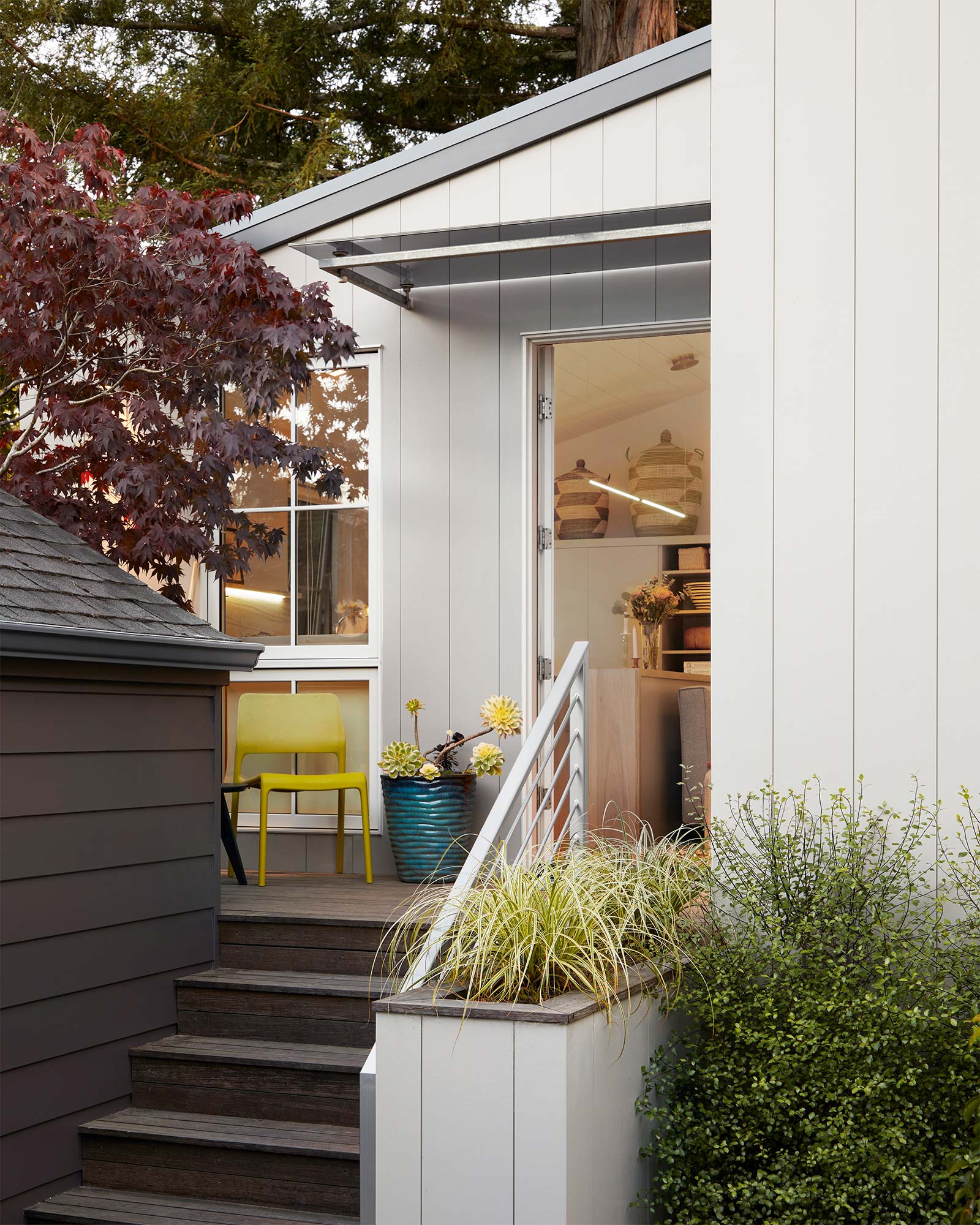 By placing the new structure in the optimal location on the property, a new drought-friendly garden and seating paddock was carved out, creating a relaxed connection between the primary residence and the new dwelling. The reimagined yard was redesigned by the owners in conjunction with a landscape sculptor who created the bespoke basalt water fountain.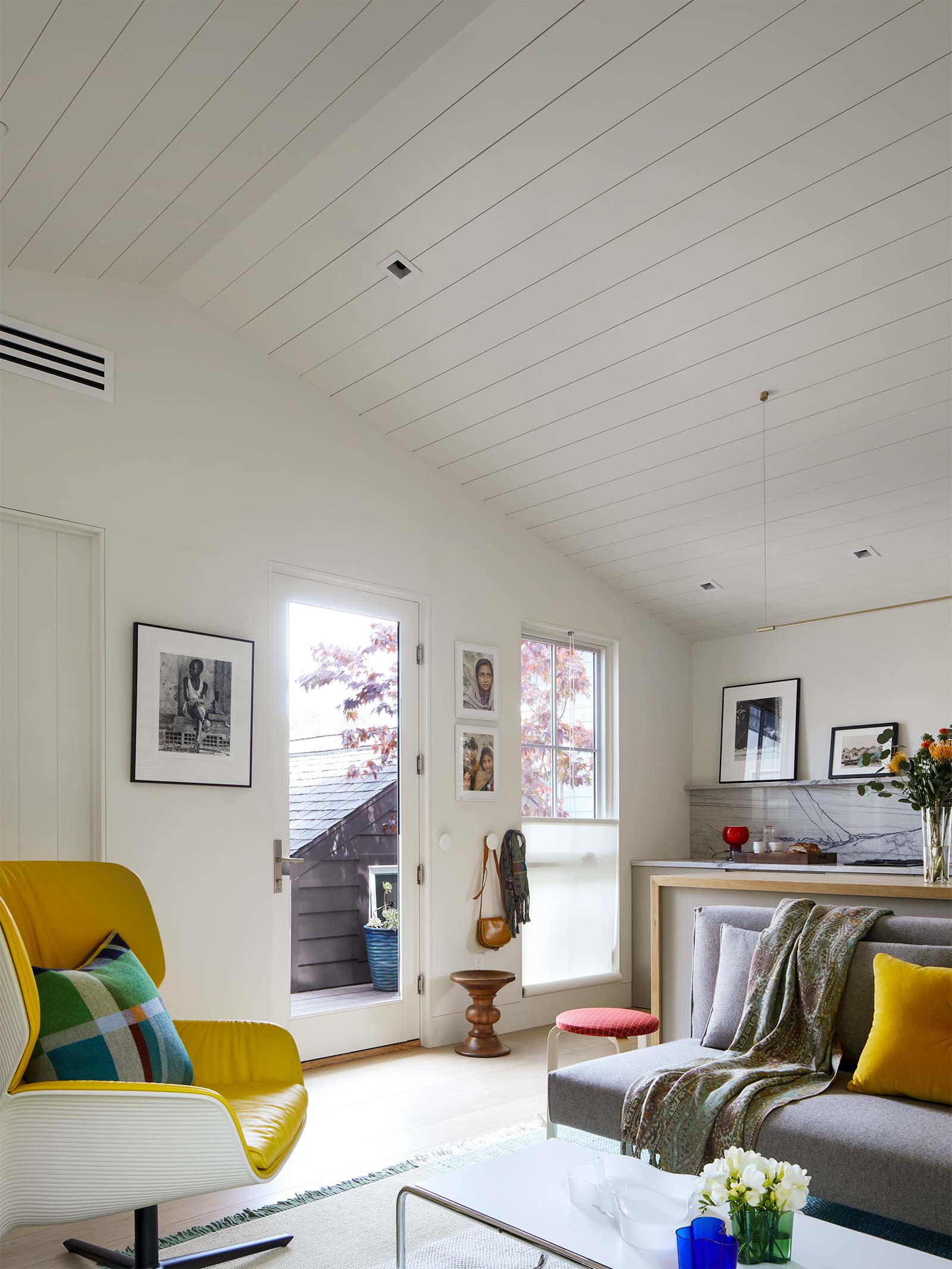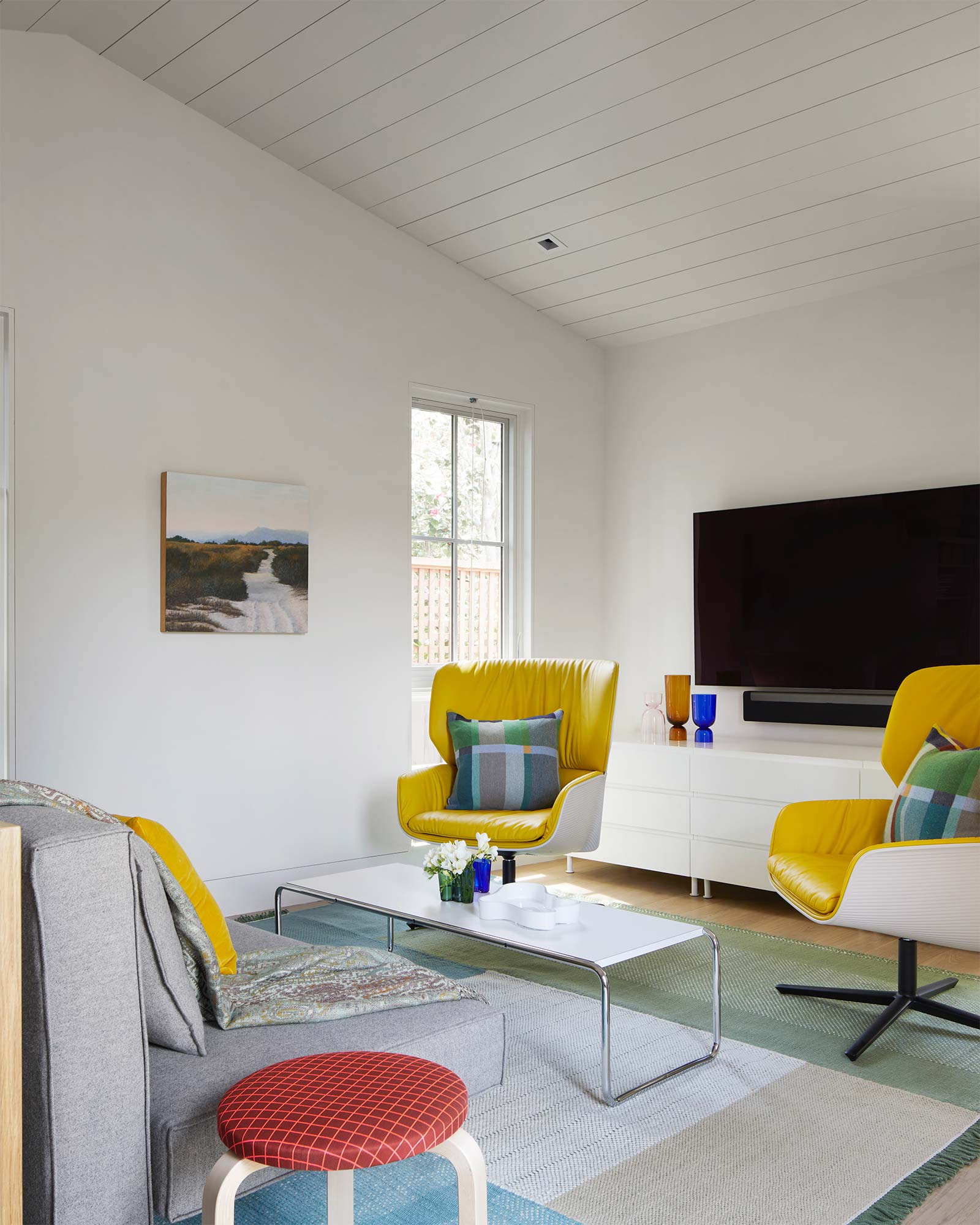 The interior of the ADU is a simple singular room, voluminous, with a form that echos the main house. The finishes are muted, punctuated by a bold marble backsplash and spirited furniture. The furnishings are thoughtful and edited down for the minimized space; a Nanimarquina Rug warms up the room, while Nuez stools and Andreu World "Bio" chairs are coupled with a Marcel Breuer Laccio coffee table, giving the space a modern elegance.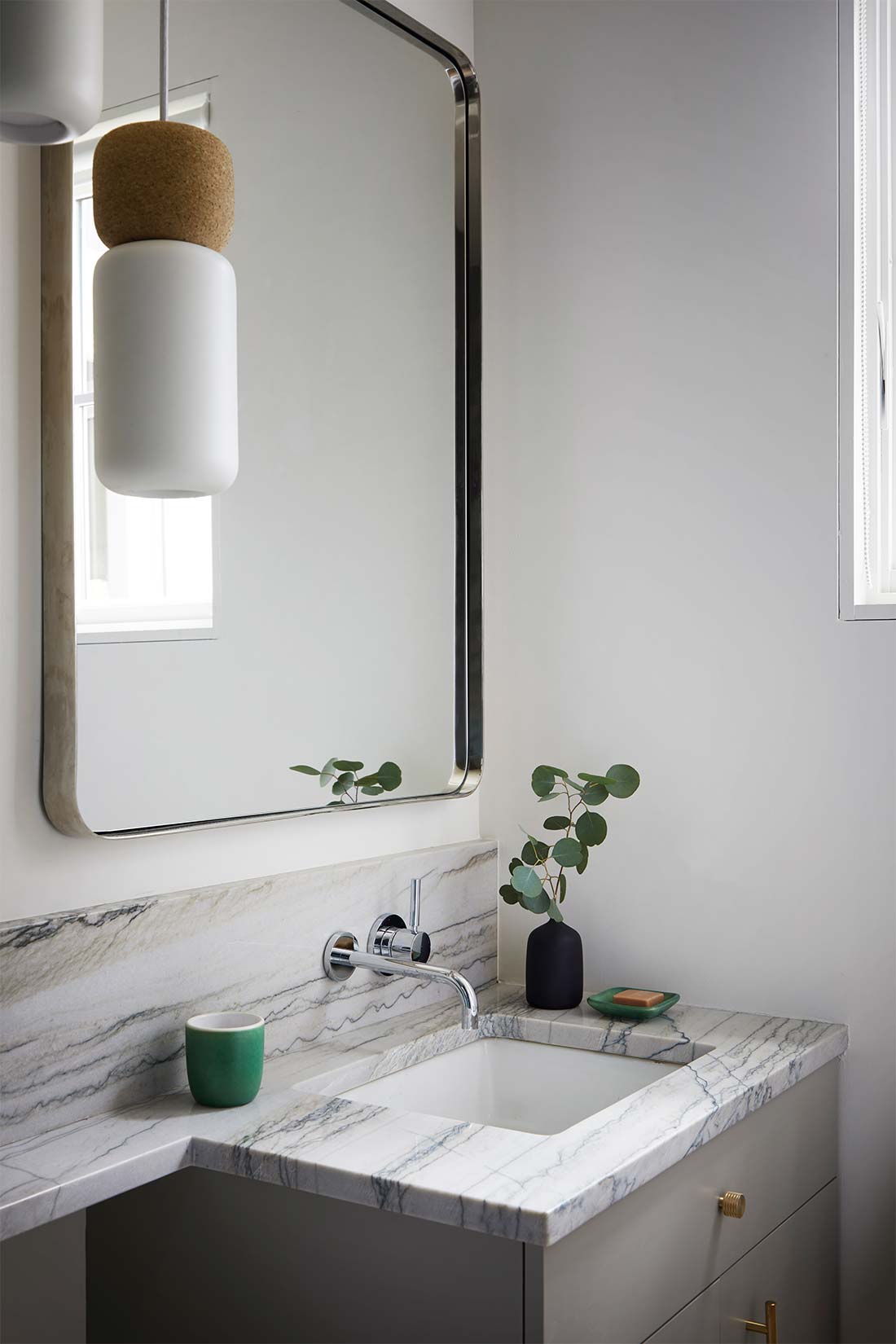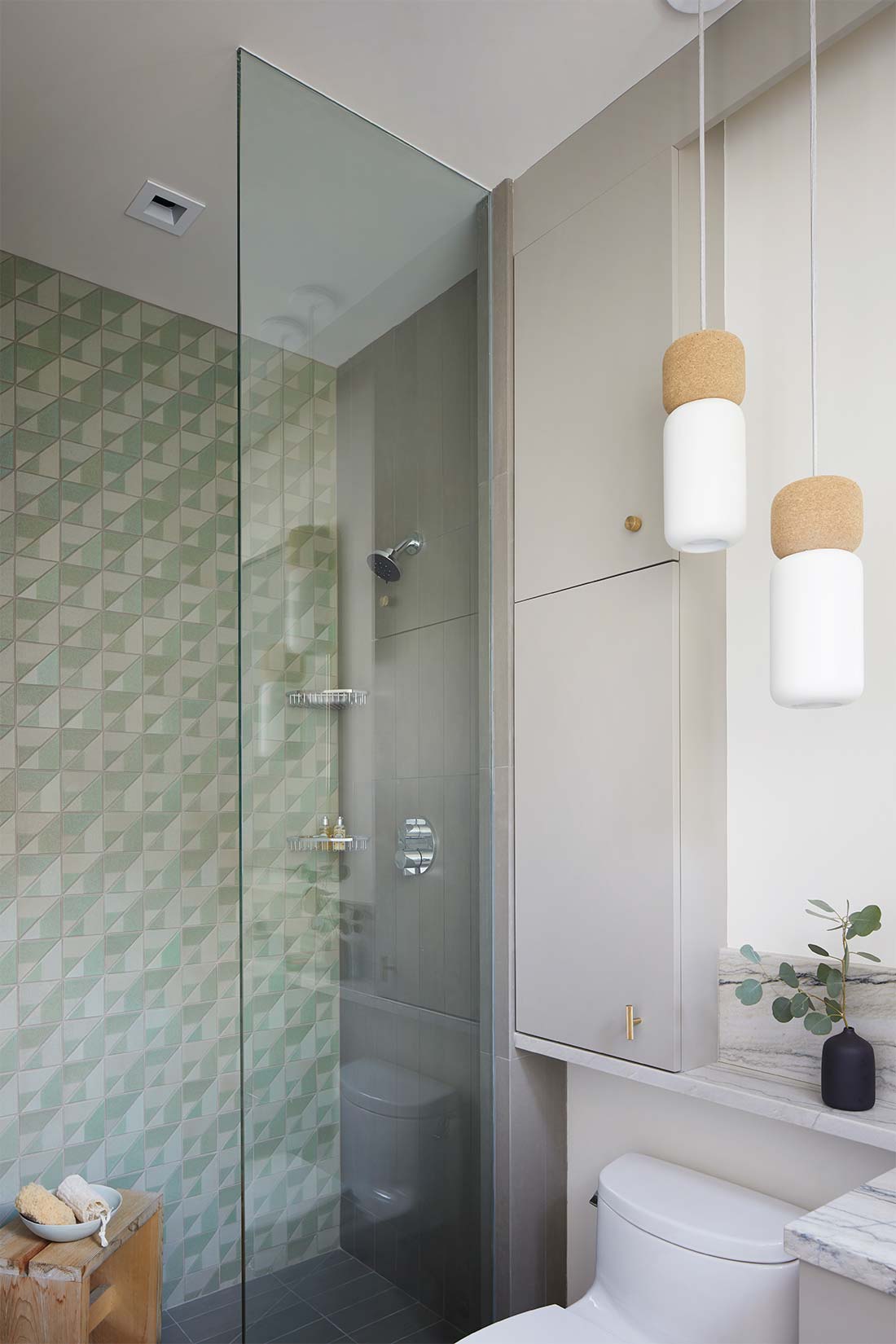 Small structures can punch above their weight when the project is thoughtfully sited, intelligent space planning is instituted, and a measured design ethos is practiced. This one is a heck of a shack in the back.
Photos by Thibault Cartier