This small 4600 square foot lot is wedged between the heavily wooded Redwood Lodge site west of downtown Mill Valley, and larger single-family properties. Most home buyers would want a lot with the potential for a house larger than 1600 square foot; our clients, a Los Angeles family, considered this restraint luxurious coming from a 1500 square foot bungalow in Venice Beach.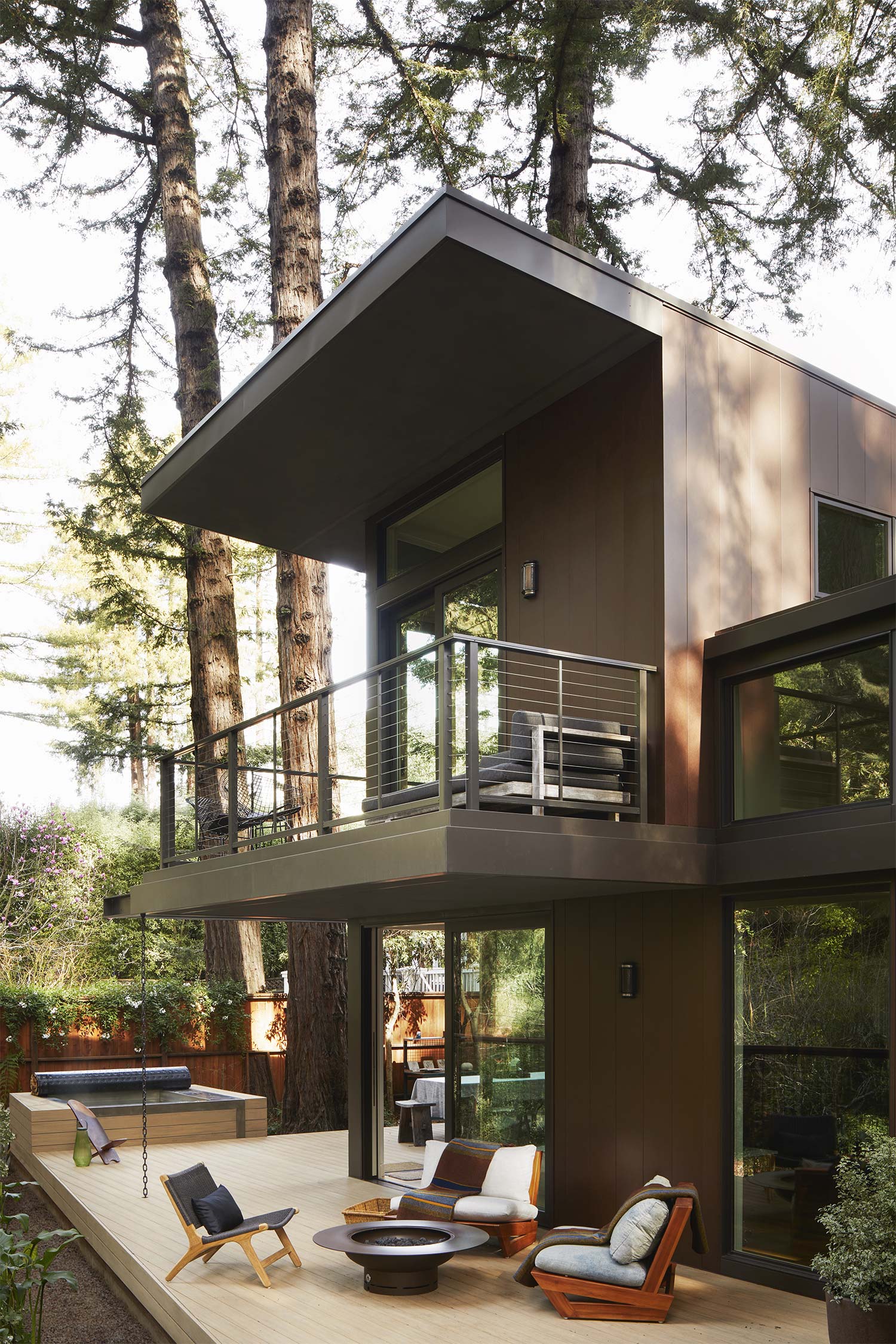 As is much of Northern California, Mill Valley is located in a wildland-urban interface, or WUI zone, loosely defined as an area where urban development meets undeveloped lands at risk of wildfire. The client's goal was to build a firesafe, sustainable, non-wood house, and the major tenet was 'small is beautiful.' The existing cottage was beyond repair and was removed. The redwood trees were uprooting anyway.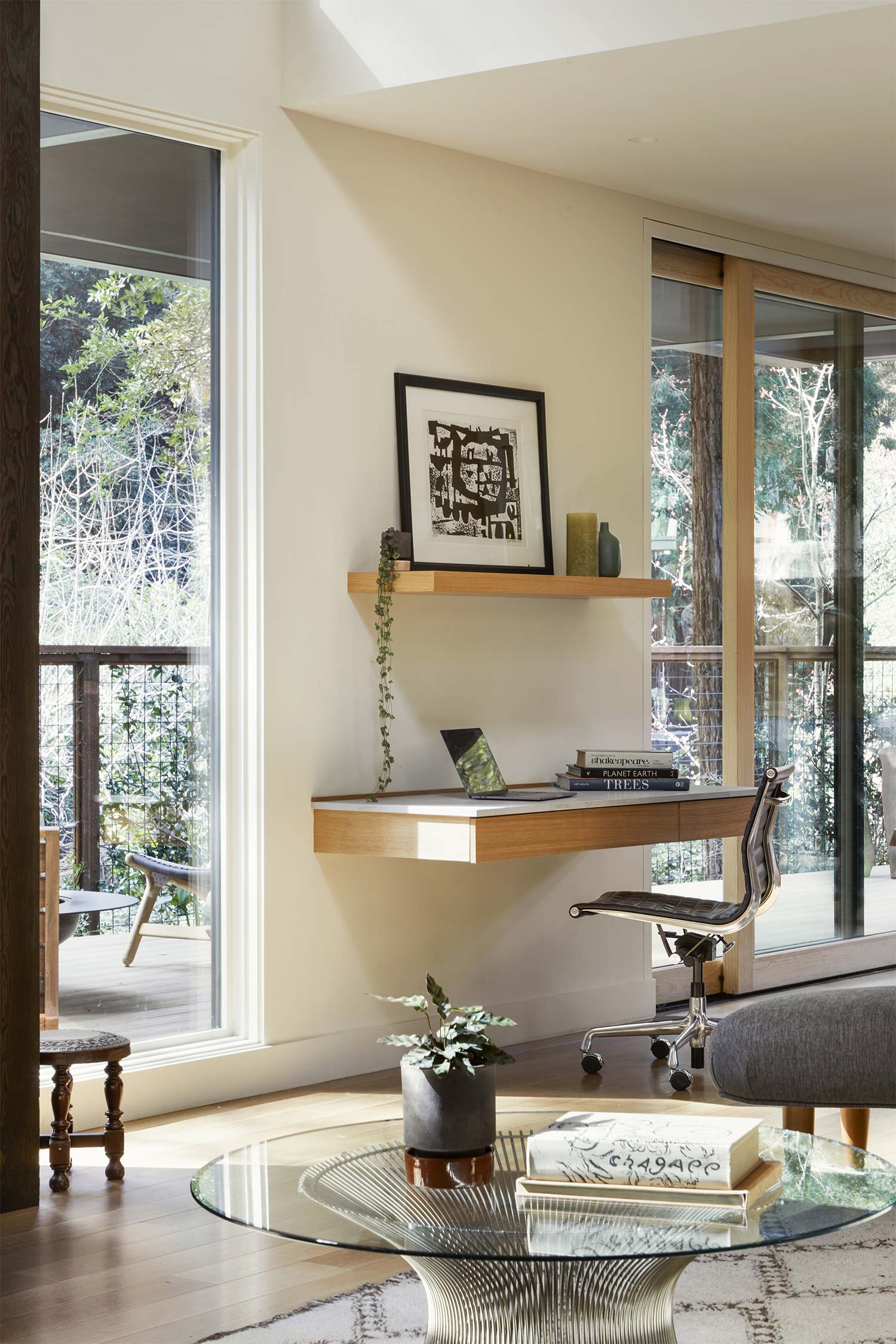 The challenge was to tuck in amongst the redwood trees and build a foundation that floated above the tree roots. Accessing natural light was paramount as well as capturing views across the borrowed landscape of the Redwood Lodge property.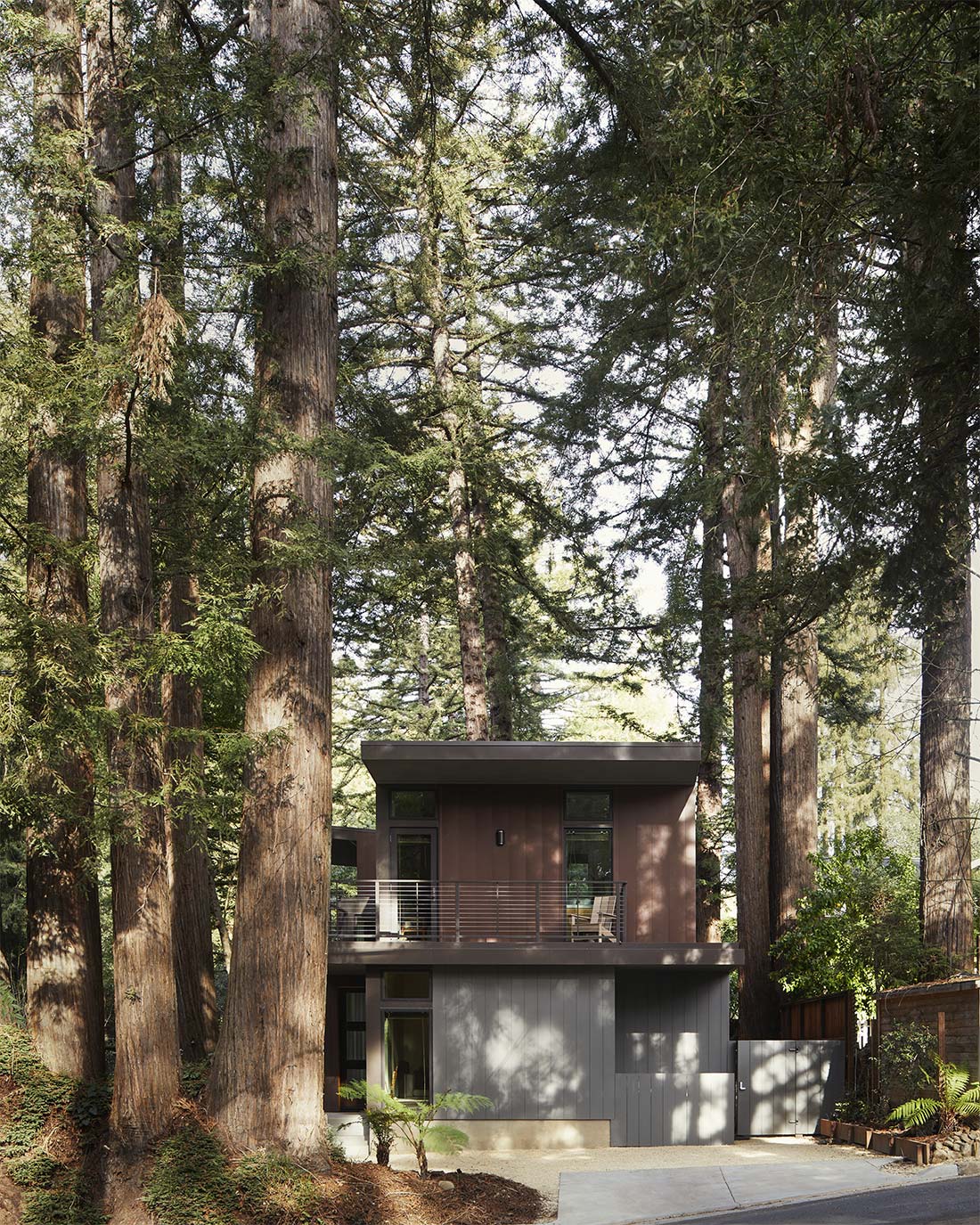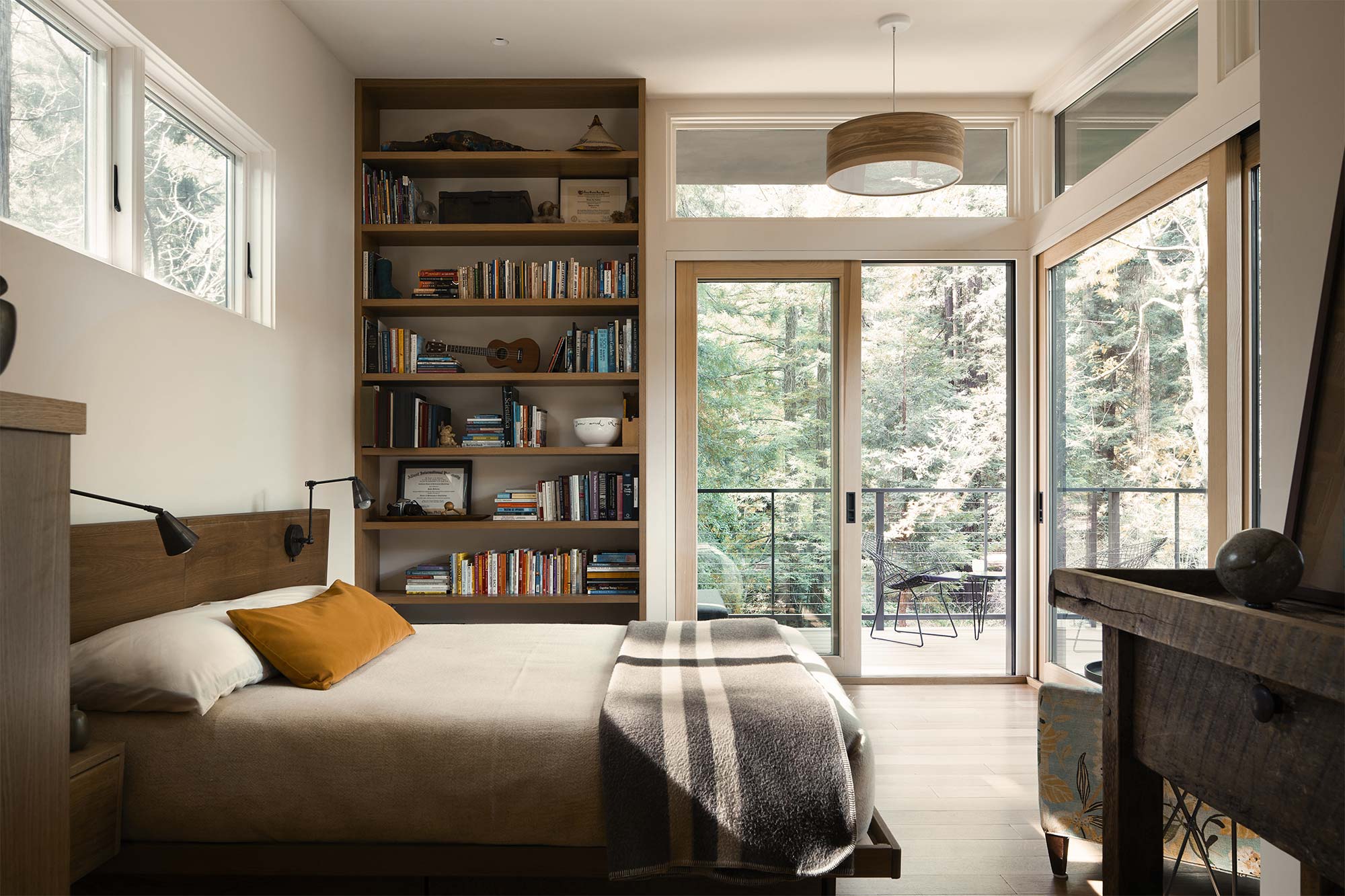 Within the 1600 square foot envelope, Richardson Pribuss Architects managed to provide three bedrooms and three full baths as well as a high-volume central living and circulation space. Outdoor decks extend the small interior spaces to the exterior such that the house feels and lives twice as large.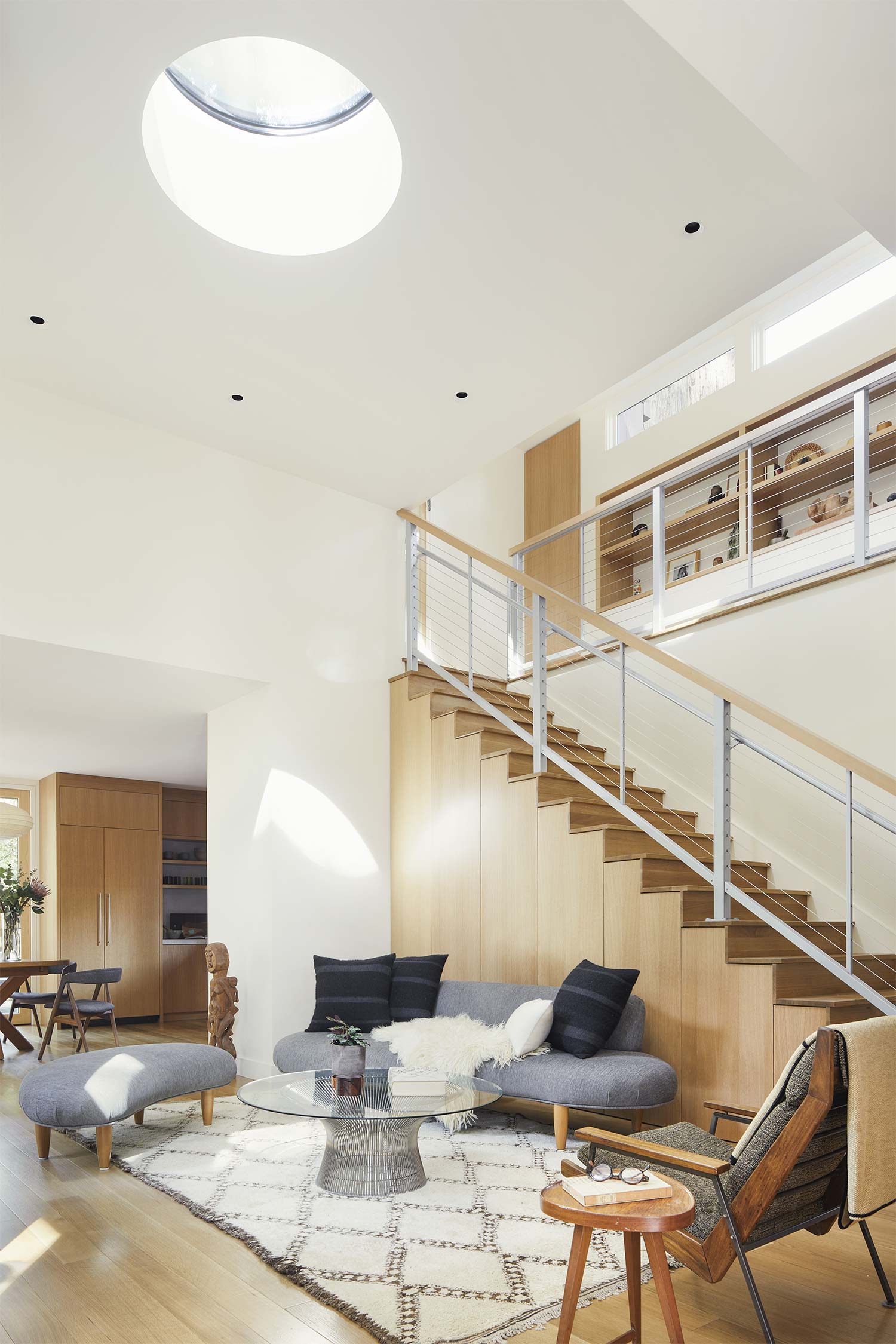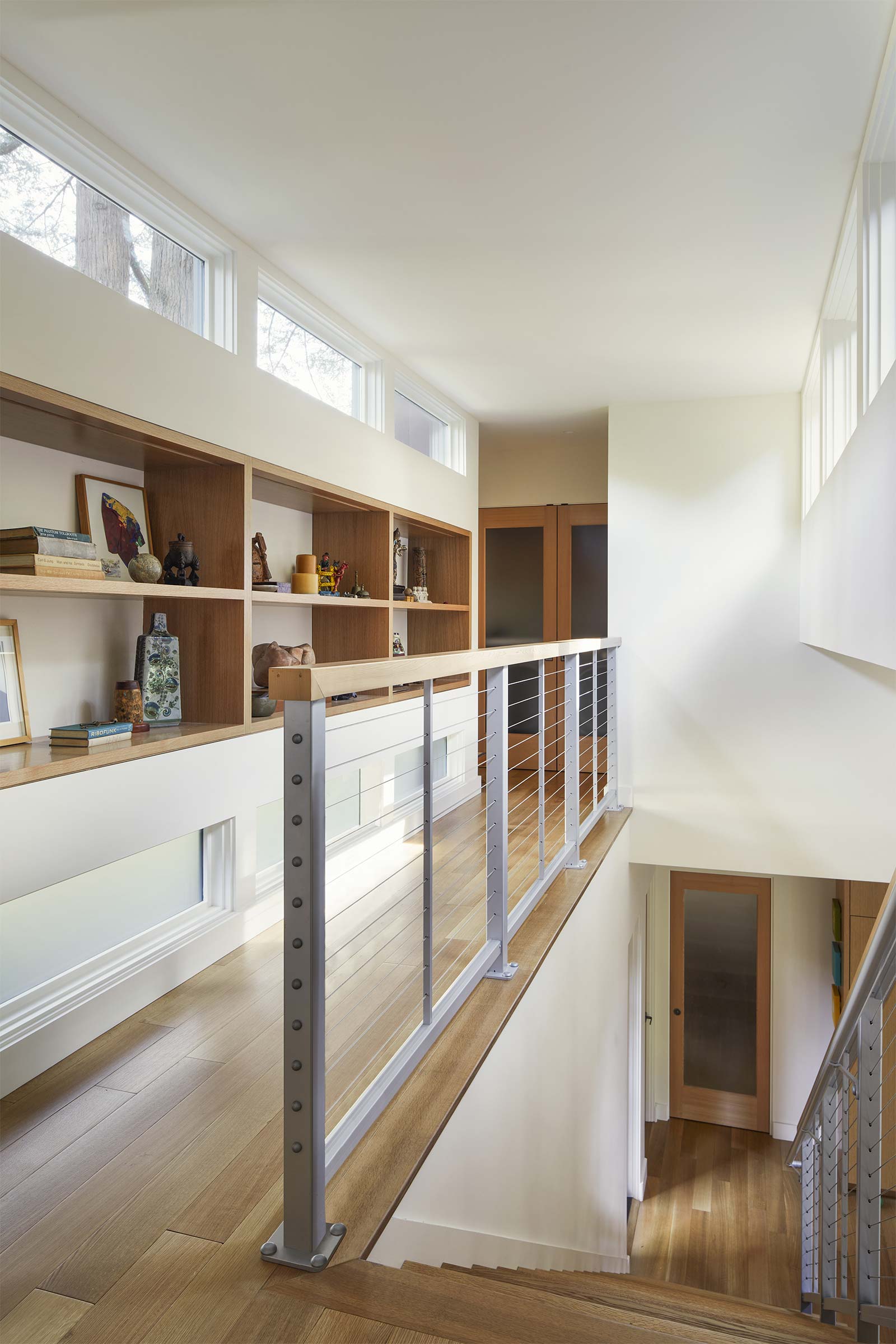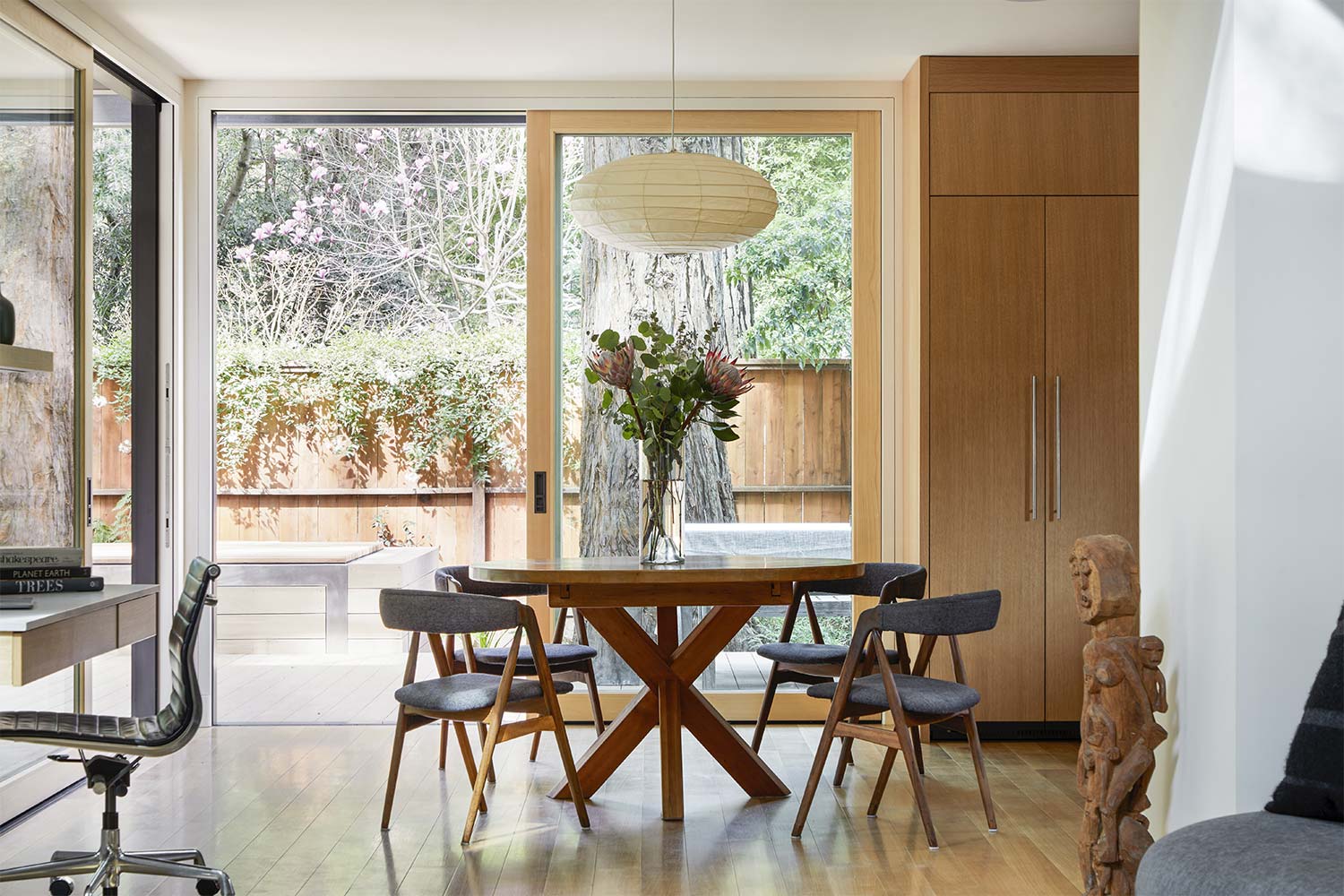 Exterior—and fire resistant—materials include cement board siding, bronze metal inverted Corten standing seams, and Hardiboard siding, all in tonal ranges, that blend amongst the redwoods and add a certain modern cottage elegance to the exterior.
Photos by Thibault Cartier