This 6,600 square foot lot on a steep mountainside in Mill Valley had a building regulation that restricted all structures to a maximum of 2,000 square feet, and the site slope is about a 20-foot drop. Beyond just the engineering and structural difficulties that the property posed, our clients wanted to make an exceptional house, one that they could live in comfortably but also that would set an example of sloped building done right—with futurity and sustainability in mind. To top it all off, they were intent on living alongside the terrain, focused on maximizing being in nature.
We approached the house using a modular approach with two stories: public living spaces on the main level, bedrooms and office on the lower level. To live with the site, there are six outdoor spaces.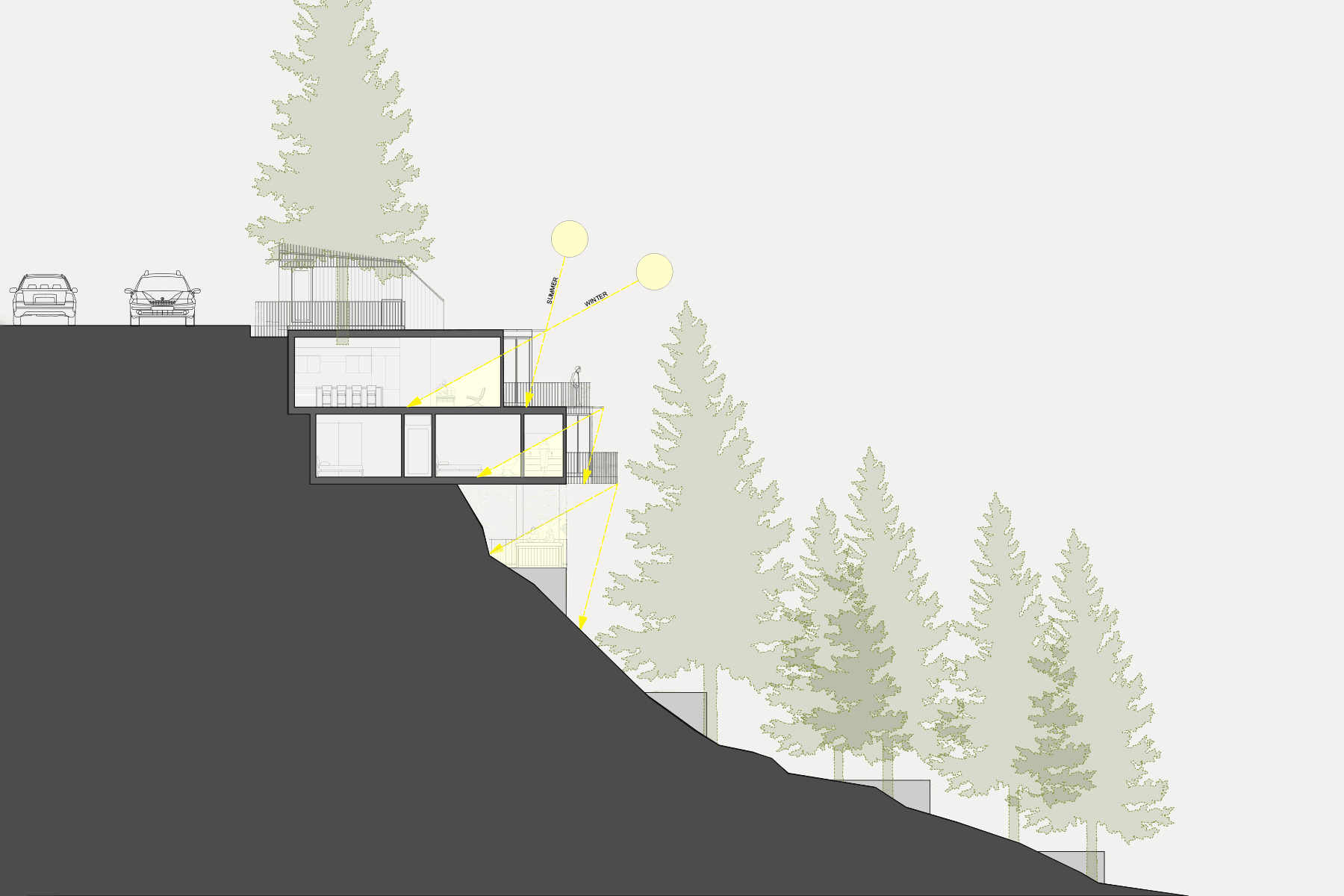 The house is also oriented towards the view, and sides of the building are floor-to-ceiling windows to create cross-light and connect the structure to the landscape.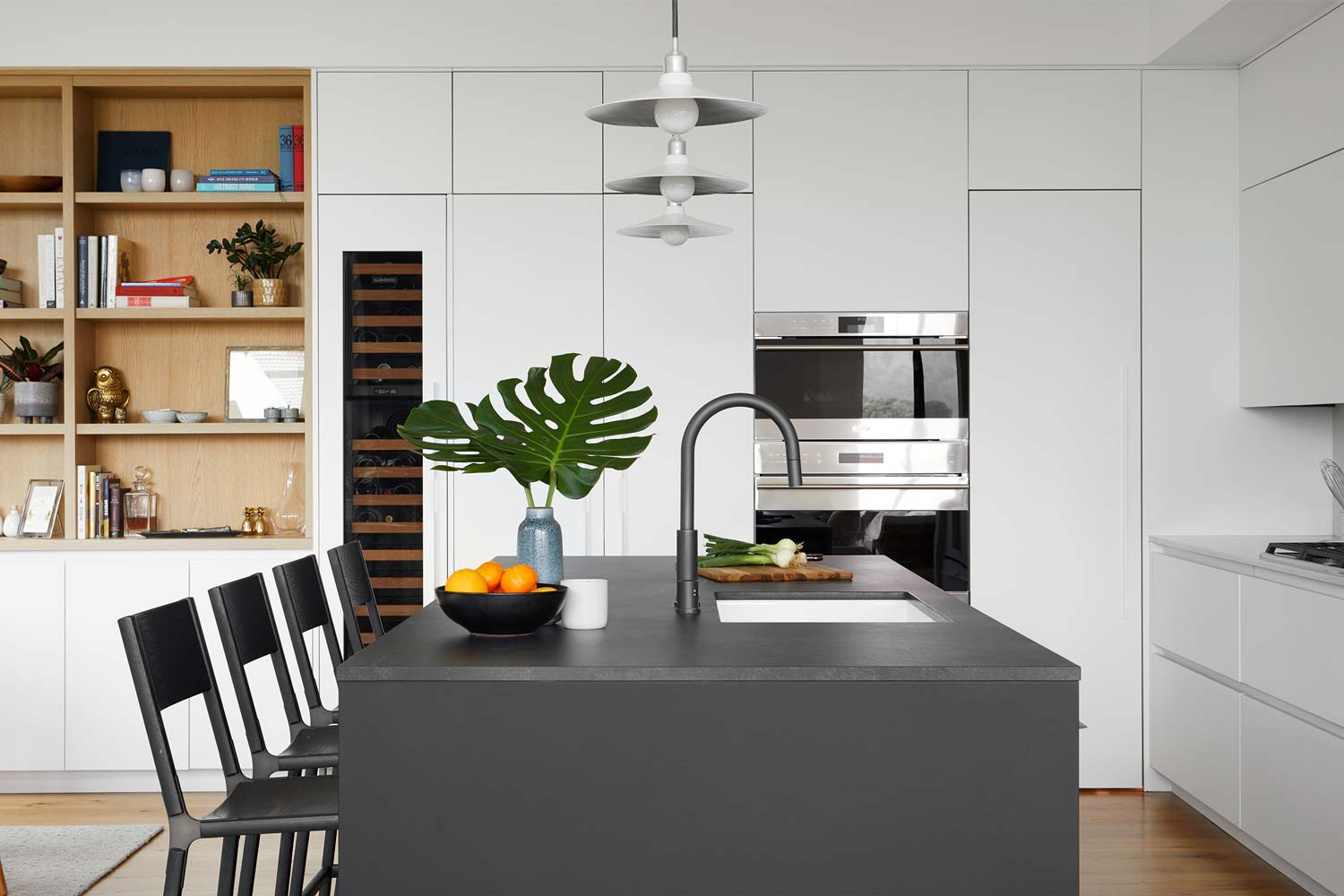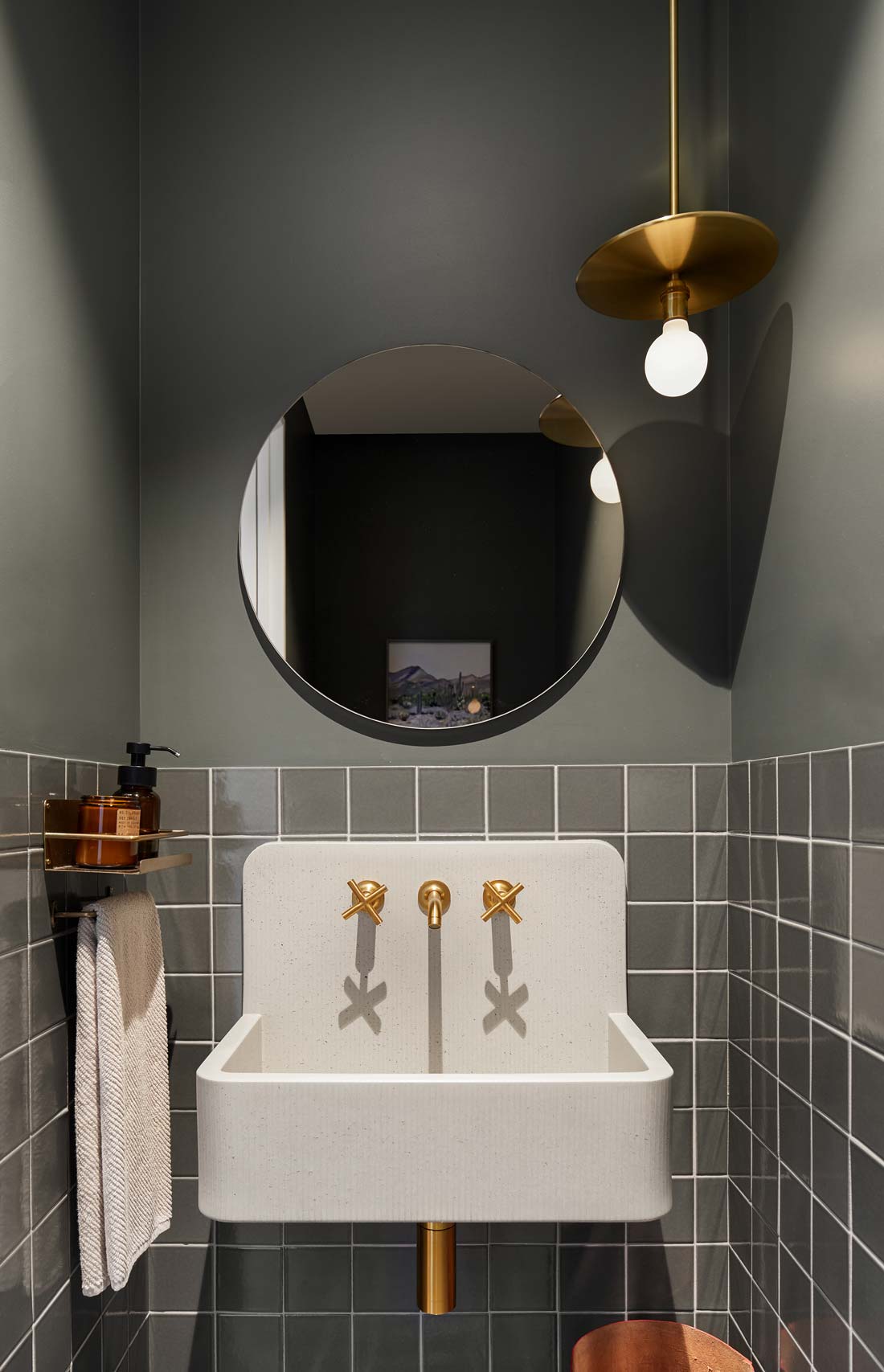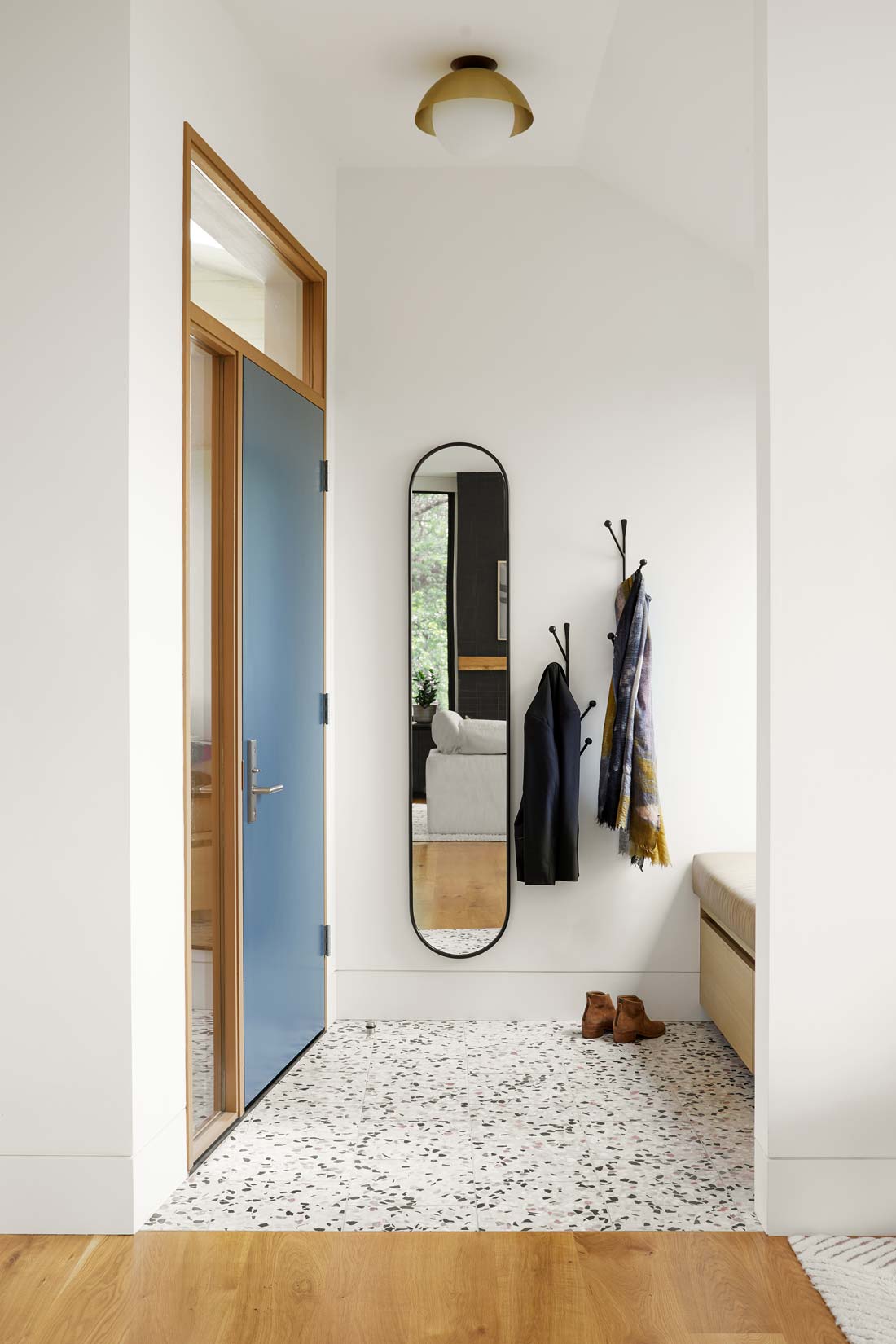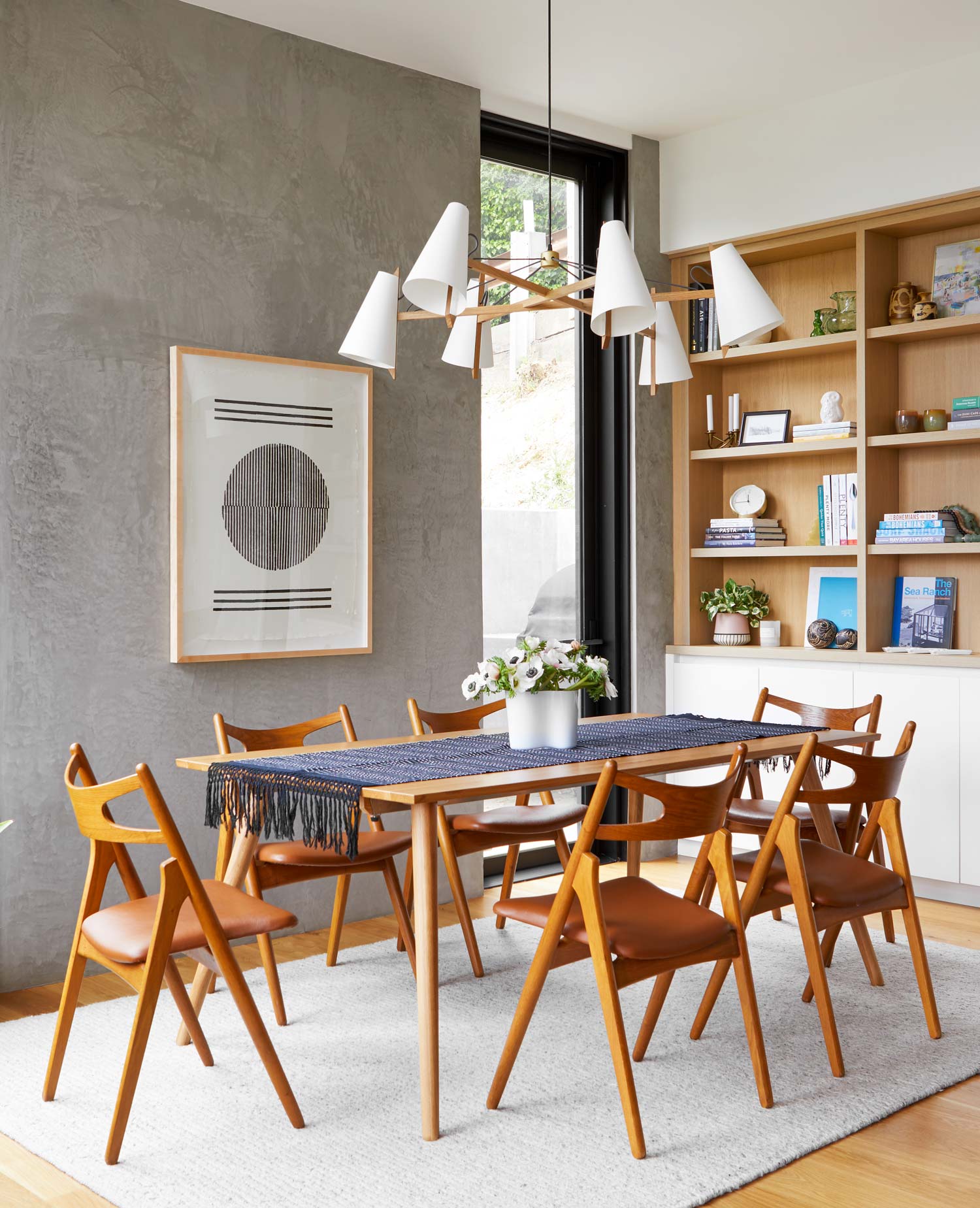 The building's construction used a mix of reinforced concrete, steel cantilevers, Western red clear cedar siding, and glass. Natural materials were chosen to blend with the terrain. The building's materials were also chosen with sustainability in mind: the use of solar, a green roof, a large concrete wall against hill for thermal mass, and a metal roof (green) solar screens, and trellises to effectively trap, store, and deflect the sun as much as possible.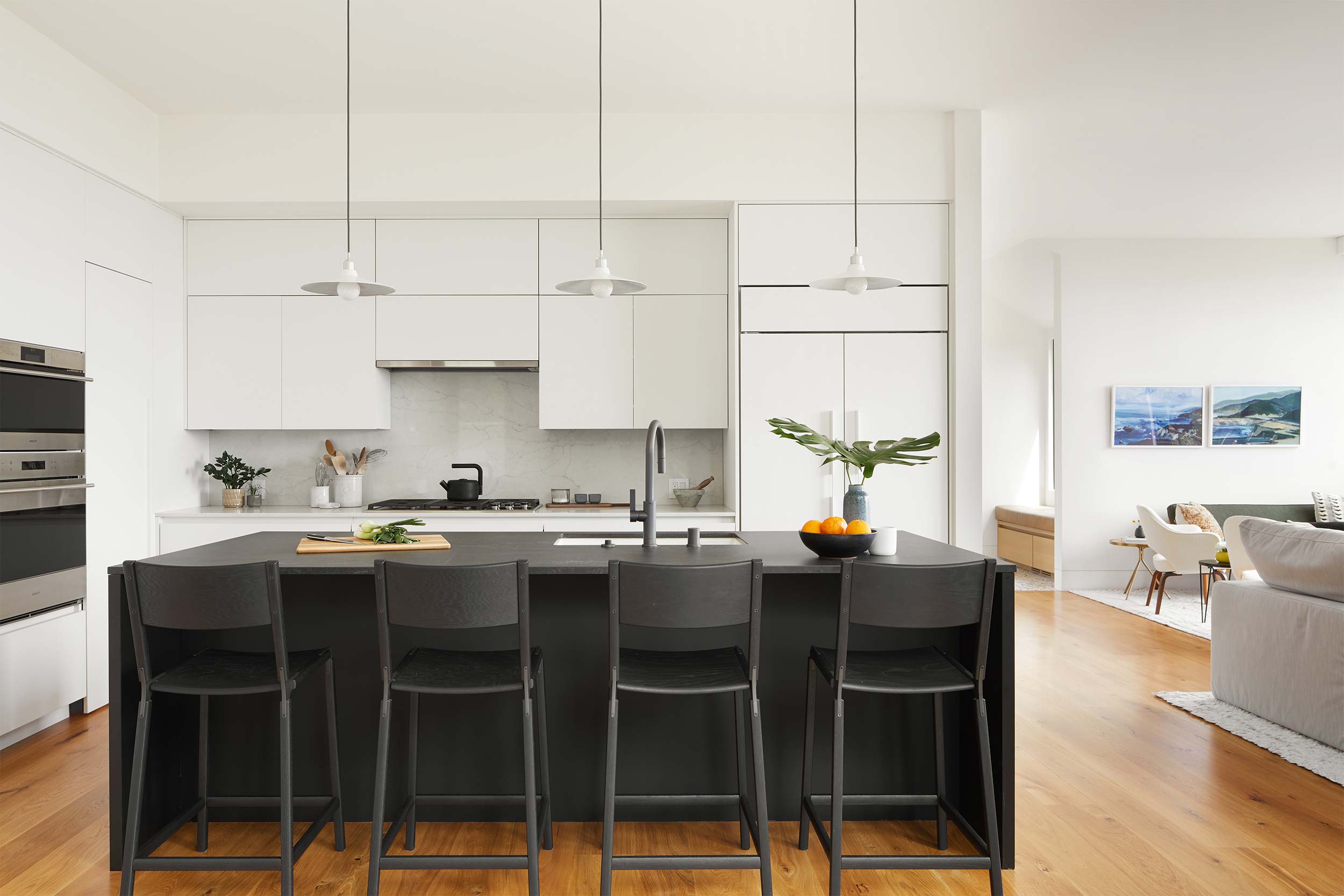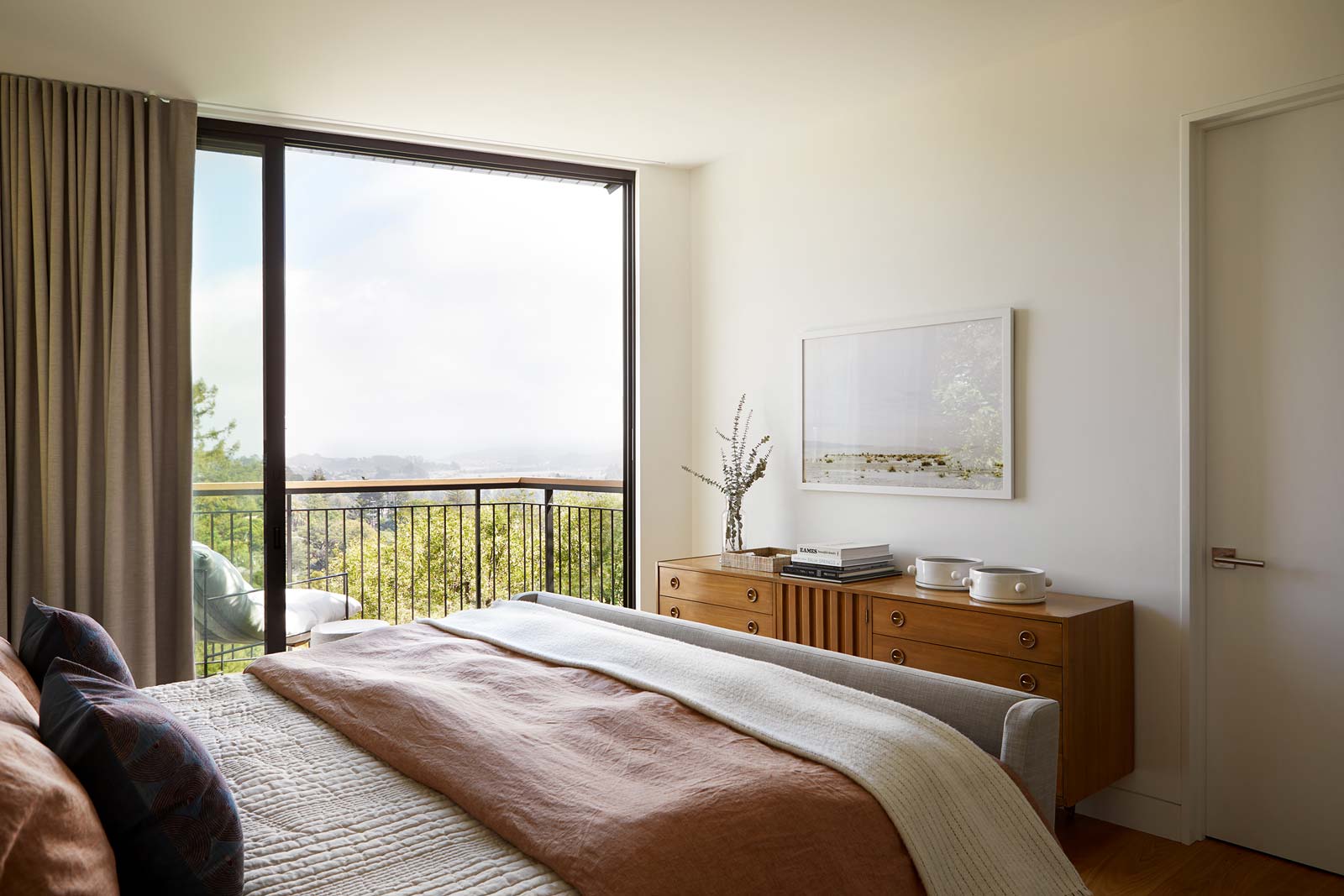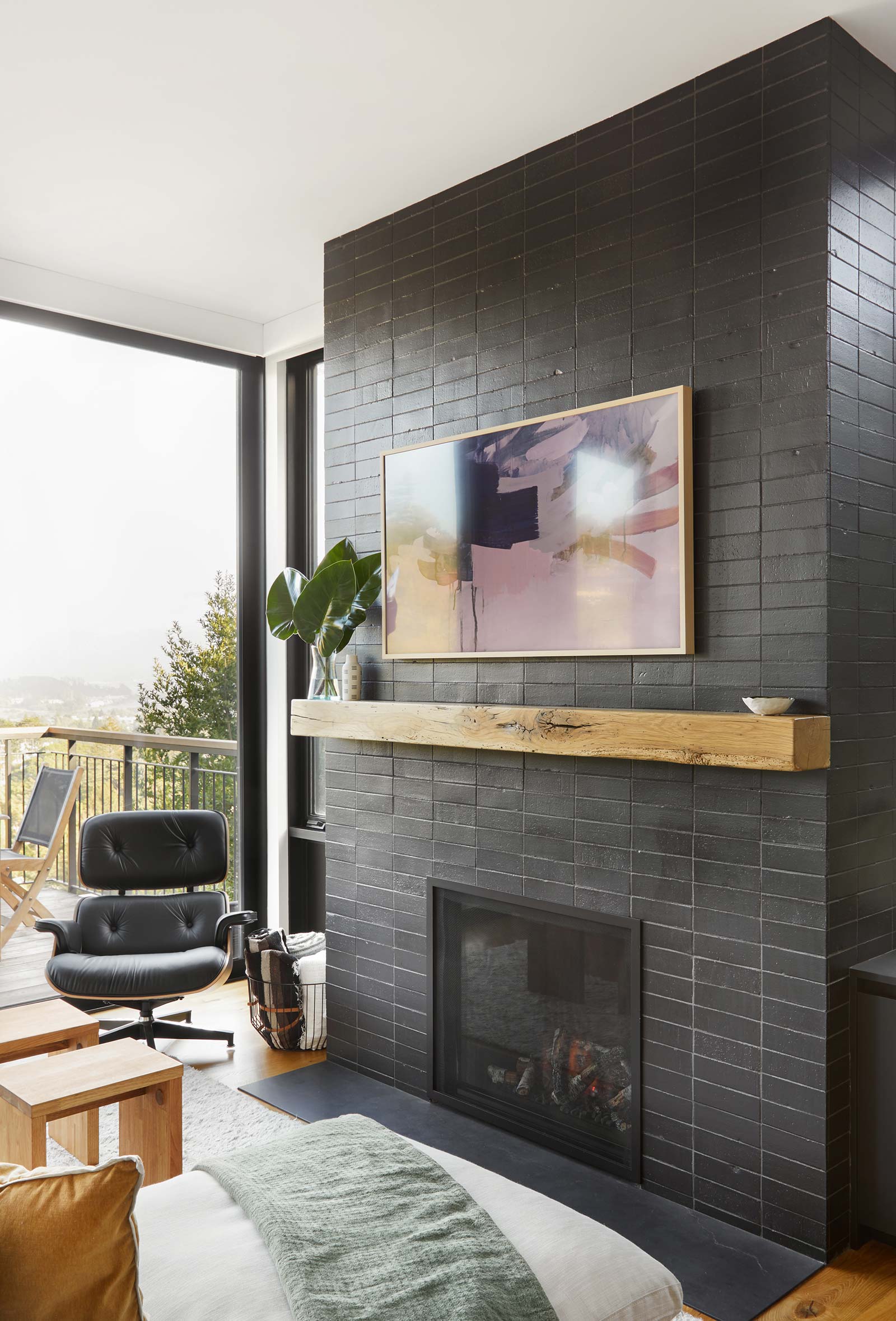 Photos by Thibault Cartier