When people hang on to a house, the evolution can be fascinating. The act of transformation in a family home is intensely personal, challenging, and rewarding. Our clients, almost empty nesters with grown children, came to us to help re-envision the main level of their home in a flat walking neighborhood in Mill Valley.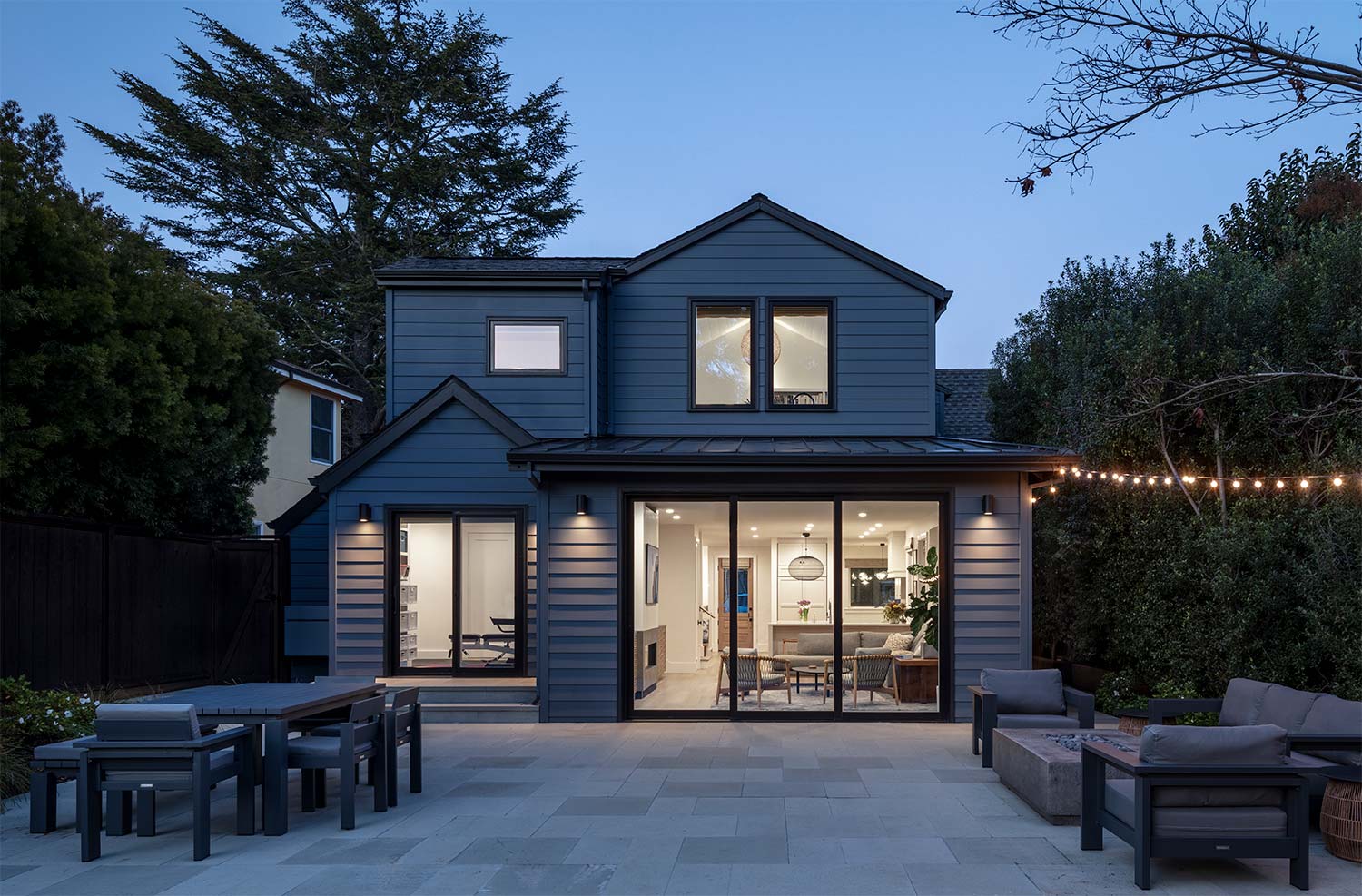 The paramount request from the client was to open the house up and create a true through-and-through effect that bisected cleanly along the ground floor. This request proved challenging as an earlier addition in the rear of the home had resulted in a misaligned floor level, with the original cottage being raised a foot higher. This transgression in floor height caused more than design issues; it also allowed for water penetration and caused settling problems.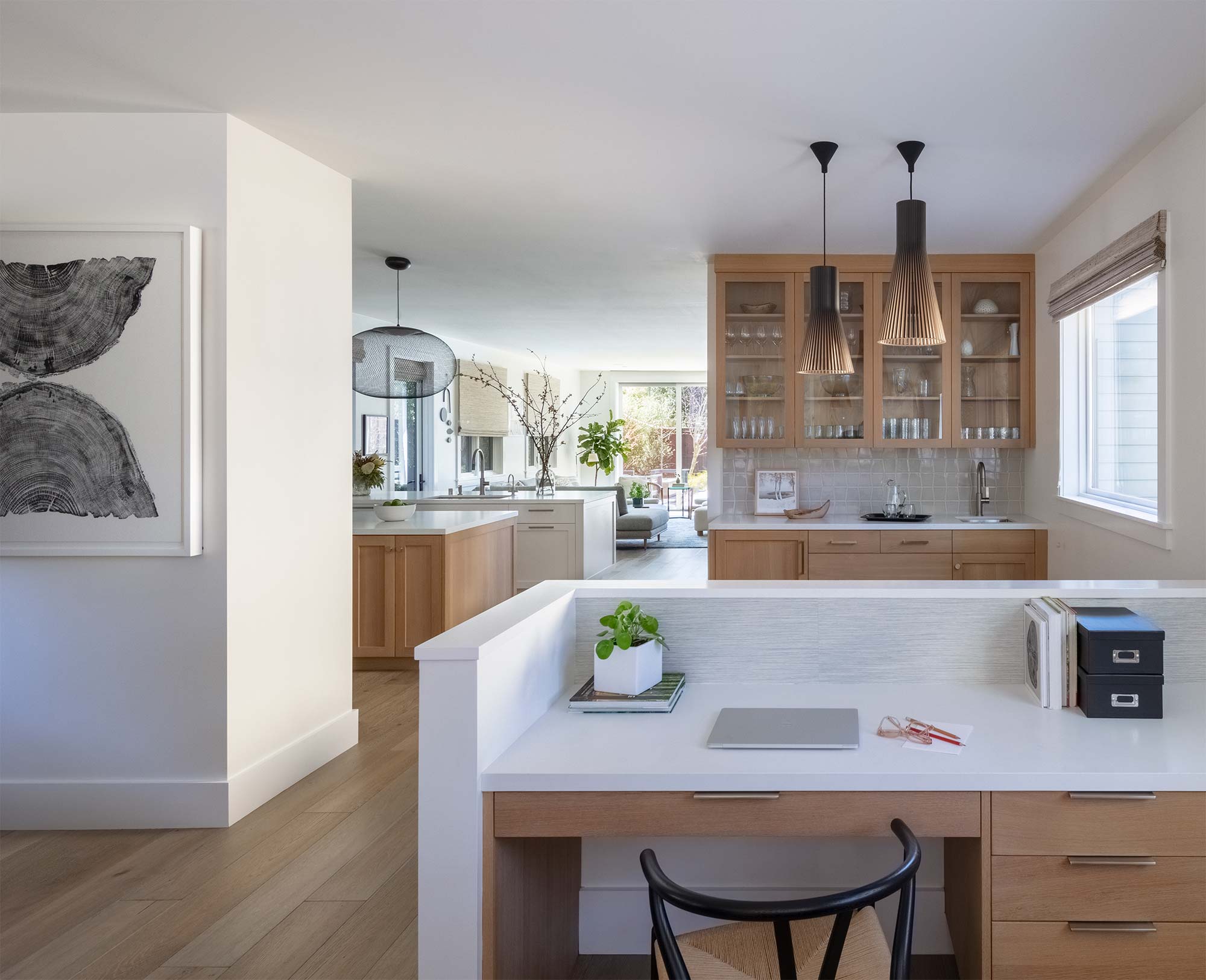 By resolving this misalignment with some gentle excavation, a truly unified floor plate was created that allowed for the ultimate goal of opening up the main level. This new freed-up ground floor layout made sight lines from the front door to the rear yard. This new open plan resulted in an outstretched living space with the kitchen as its core. Around this kitchen radiates coves and niches for various uses; breakfast nook, family room, and home office. A new tri-panel glass door lets light from the rear yard splash across it all.
The palette for this renovation is decidedly bright and fresh. A white and cream color combo matches flaxen-toned wood elements. Bleached-out oak floorboards meet dusky grey stone. All is tempered with natural woven window treatments. Upstairs the bathrooms are refinished with a similar light and airy touch but contrasted with crisp black hardware. The contrasting tactic is used with great strength for a final exterior paint job of rich blue-grey, giving the house a weighty sense of place.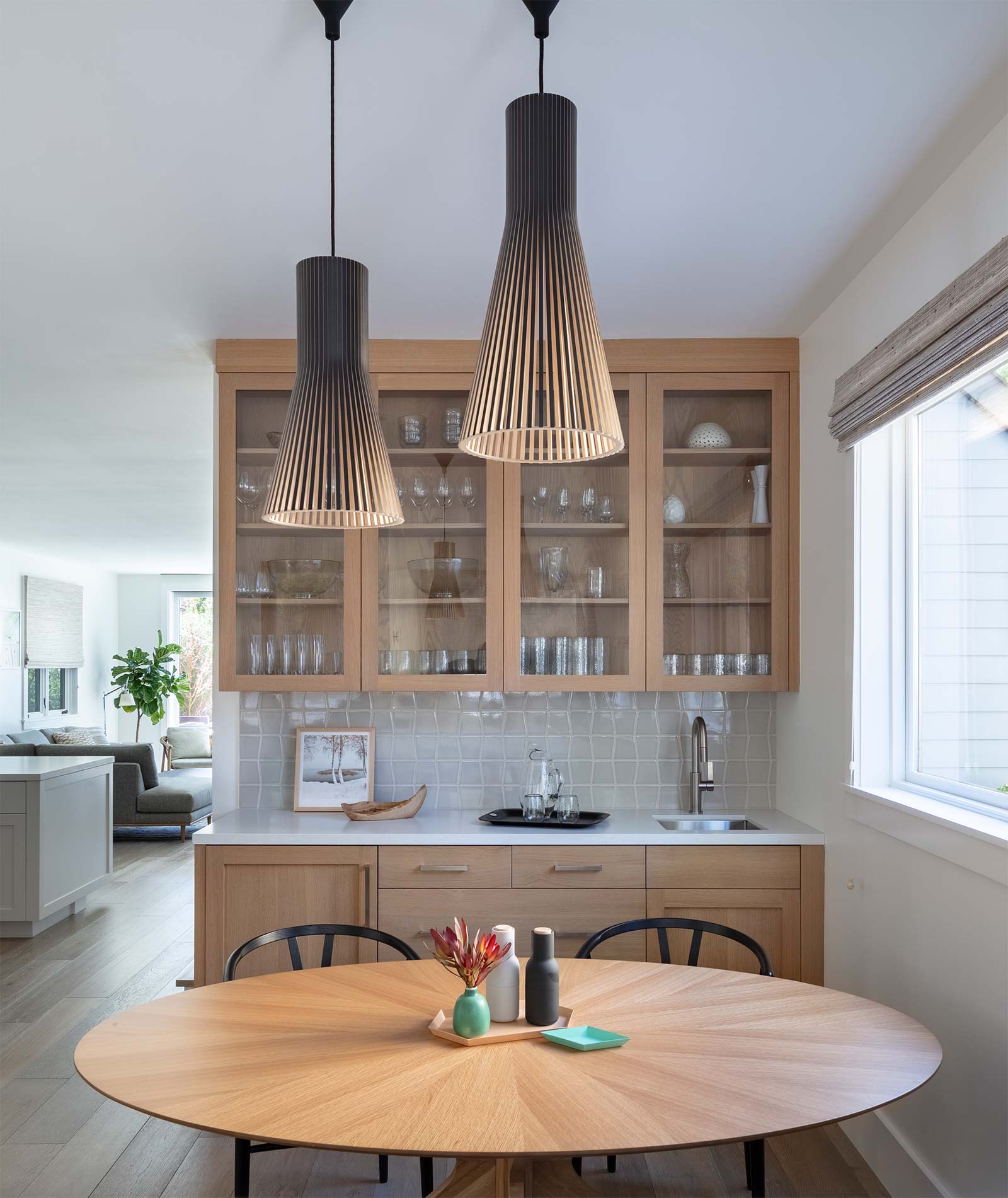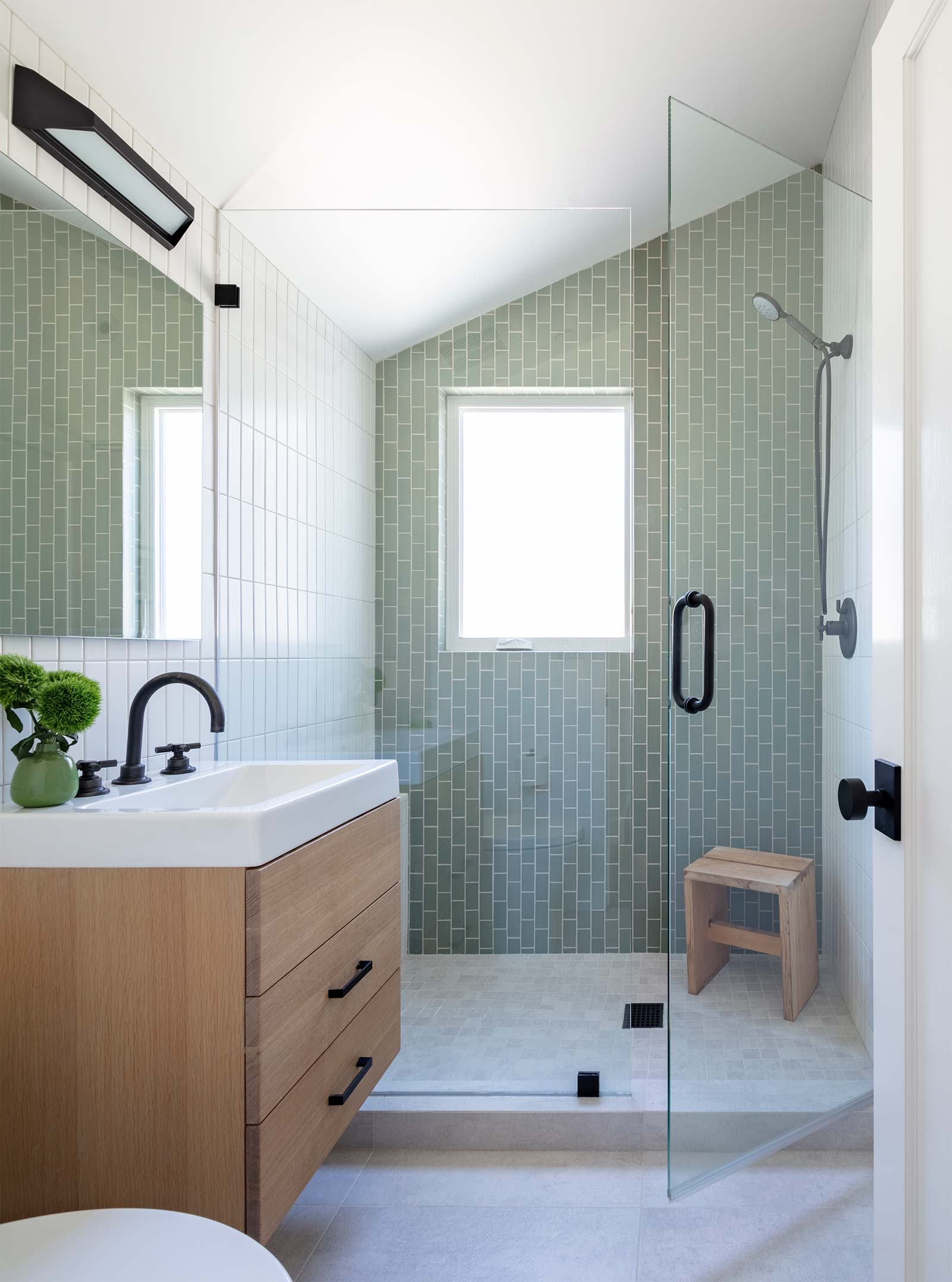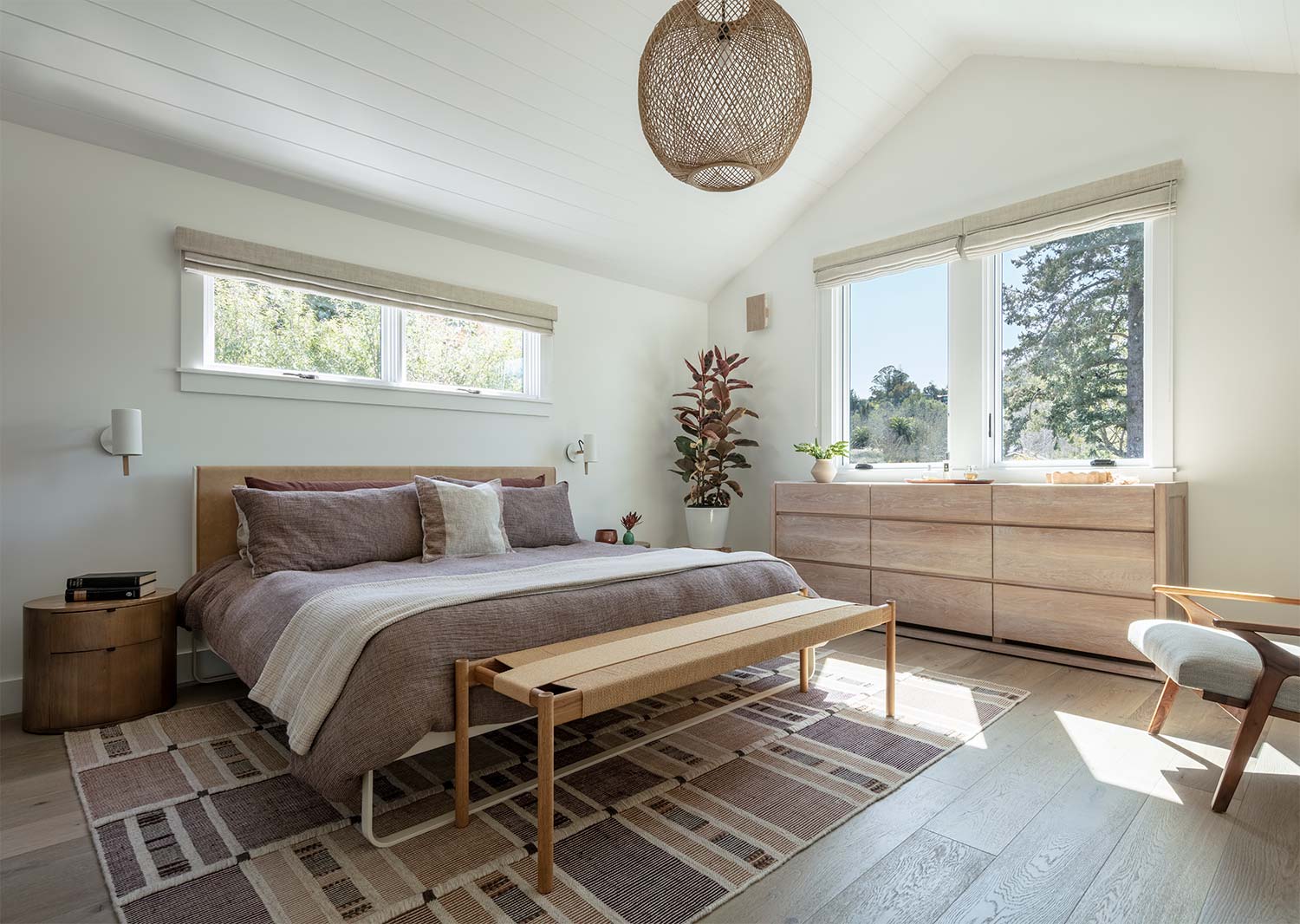 An economy of small design interventions can be powerful. A home with years of loving family moments creates a patina that deserves a gentle touch.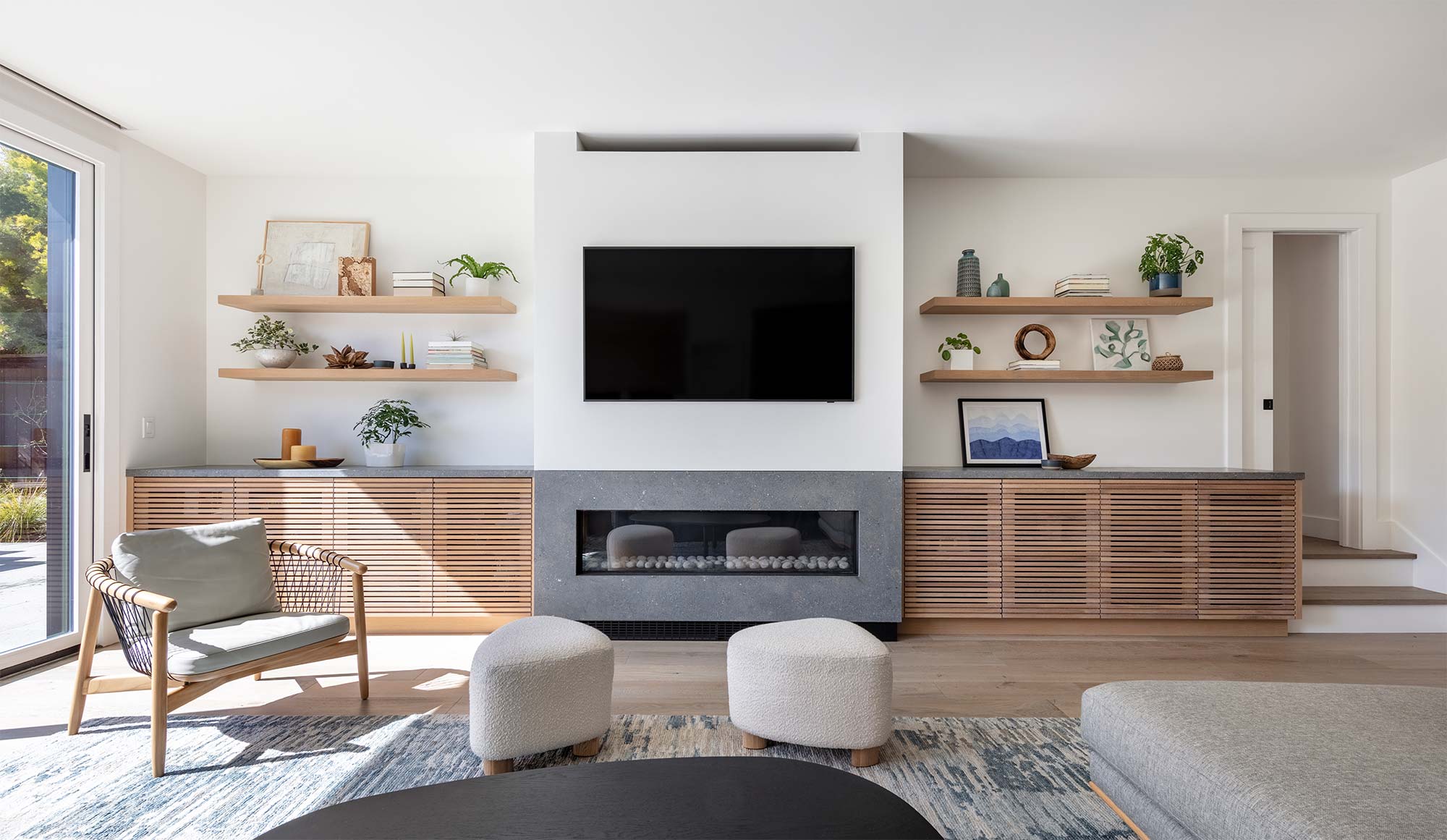 Photography by Eric Rorer