RPA has been intimately involved in the architectural growth of the property, gradually adding and updating structures across the estate. This year's long collaboration originated with an update to the property's pool house.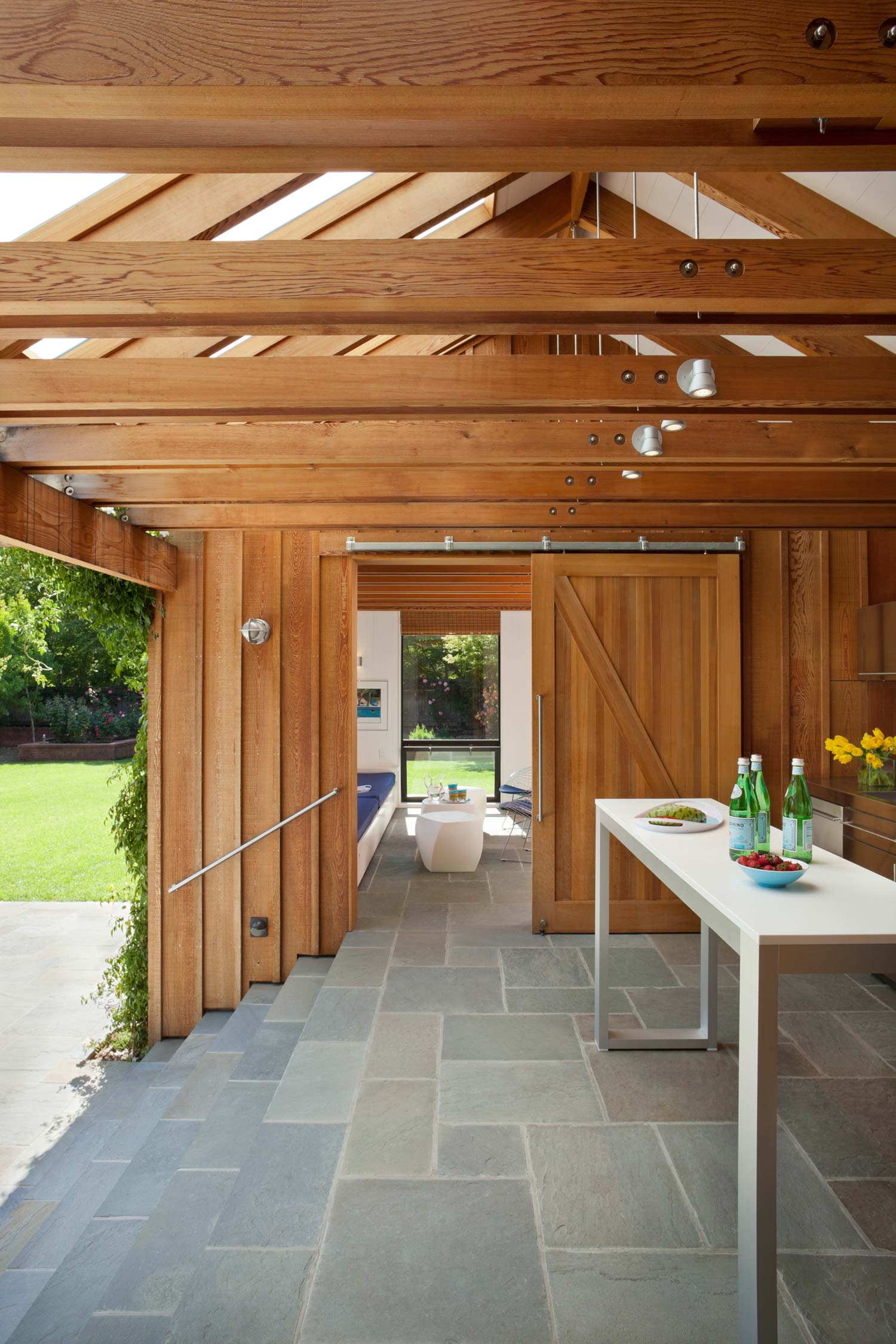 Using the existing pool as an anchor, RPA was tasked with designing a structure that matched the footprint of the previous building. The new building was lifted out of flood danger and configured for multiple roles, as guesthouse, occasional home office, and summer poolside entertainment pavilion.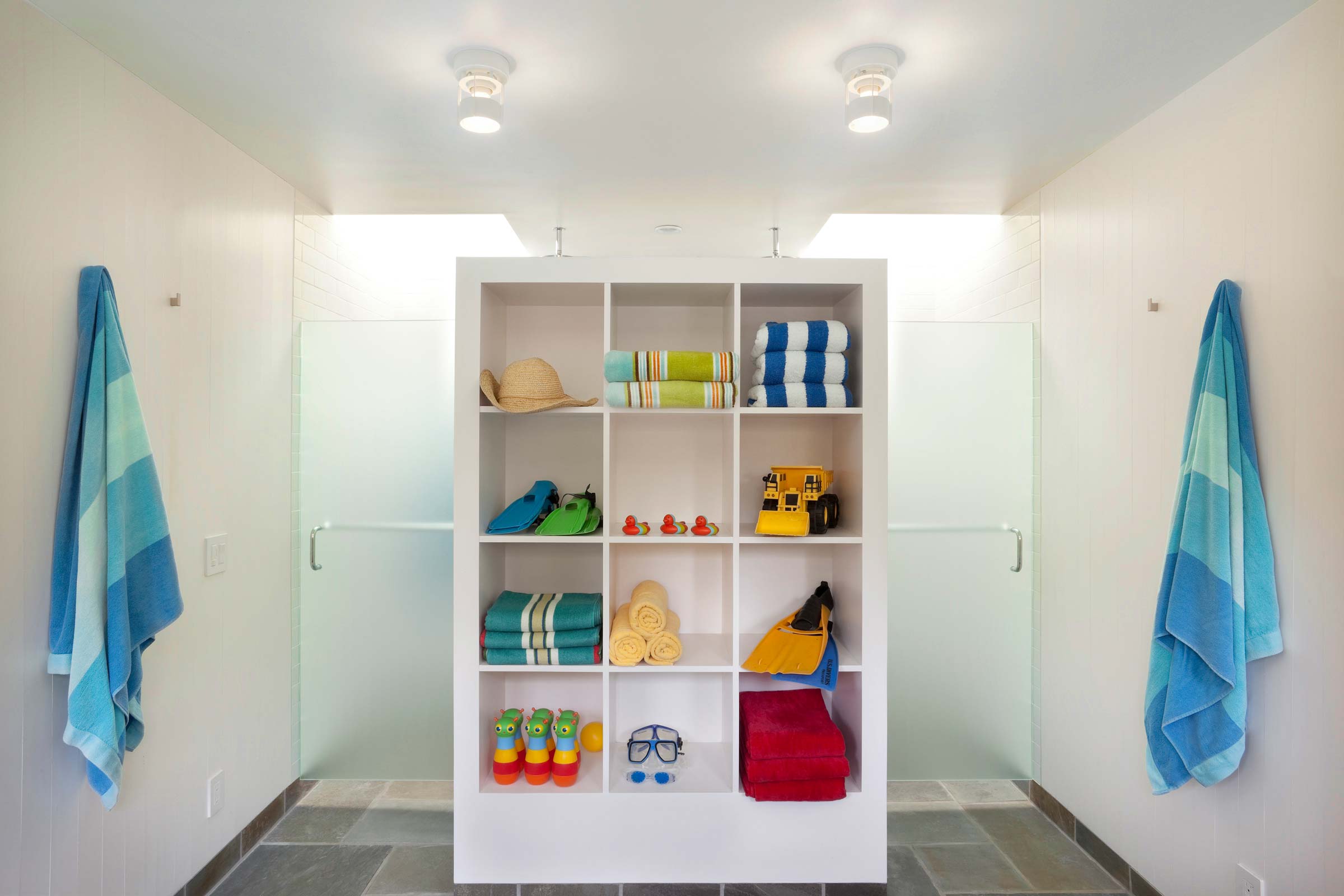 The interior with wood beams and white finishes is designed to be durable and light filled. The exterior materials maintain cohesion with adjacent structures. The art-collecting owners are fond of photos depicting water; the photo seascape backsplash in the outdoor kitchen adds some whimsy to this little building not far from the coast.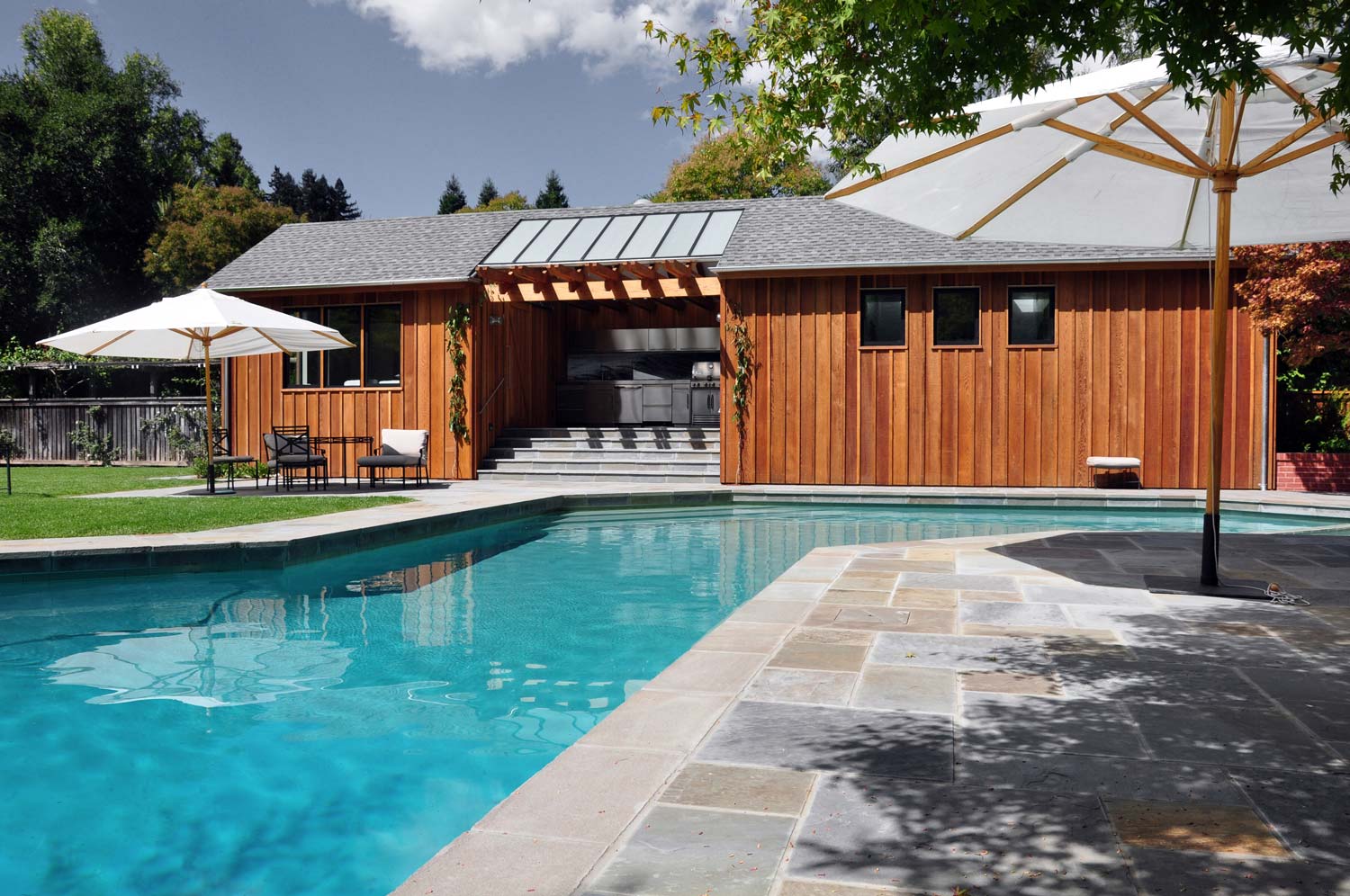 Bordering an old NW Pacific Railroad route, a lovely historic barn on the property dates from the early 1900's. Once a horse stable, now converted to a garage and guest house, the building was damaged and showing its age, requiring renovation and a design update.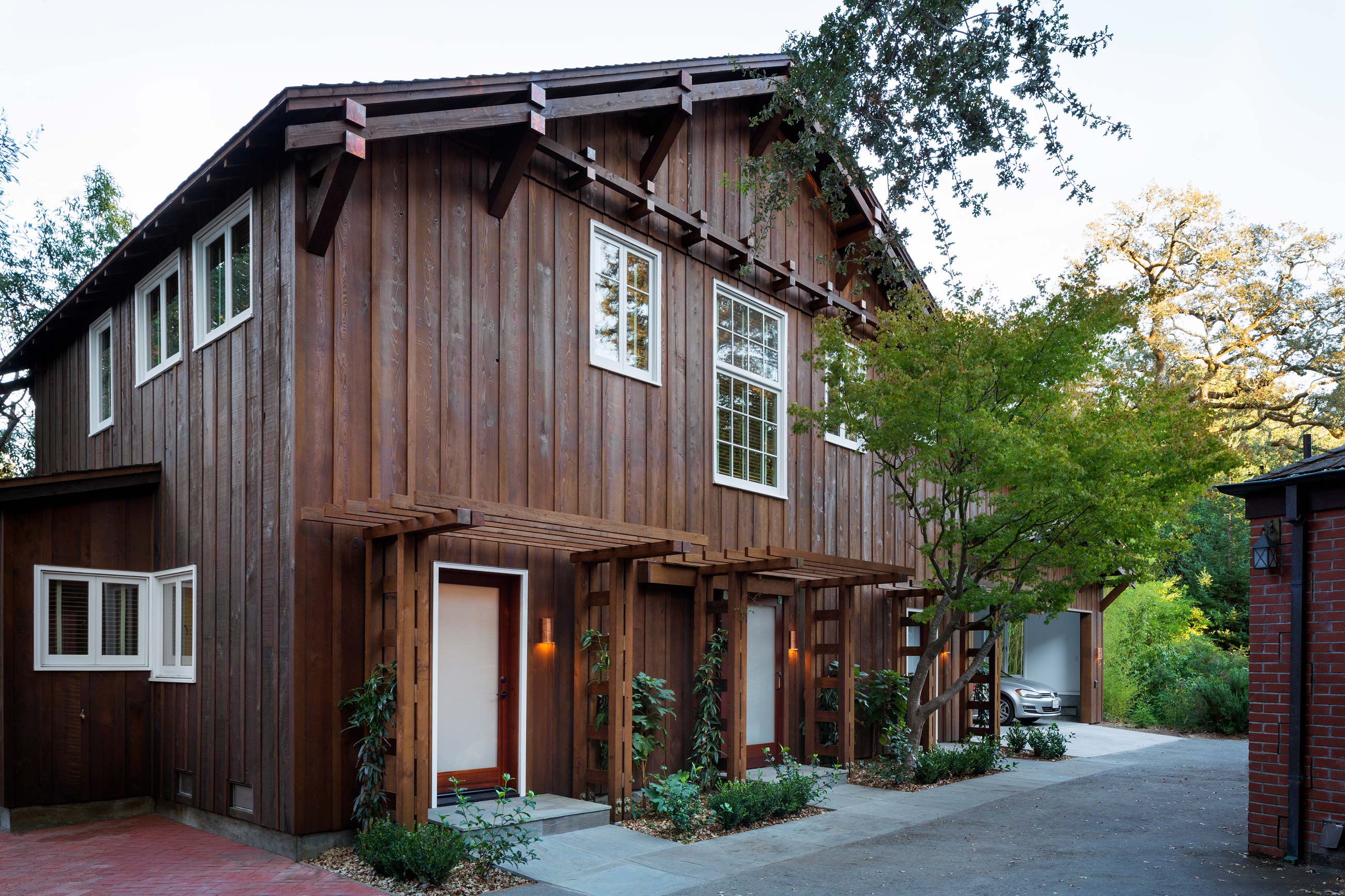 The renovation included a required seismic upgrade, and much needed flood proofing. The upstairs of the barn was completely reworked, creating an airy exposed truss space with two bedrooms and a sleeping loft for guests.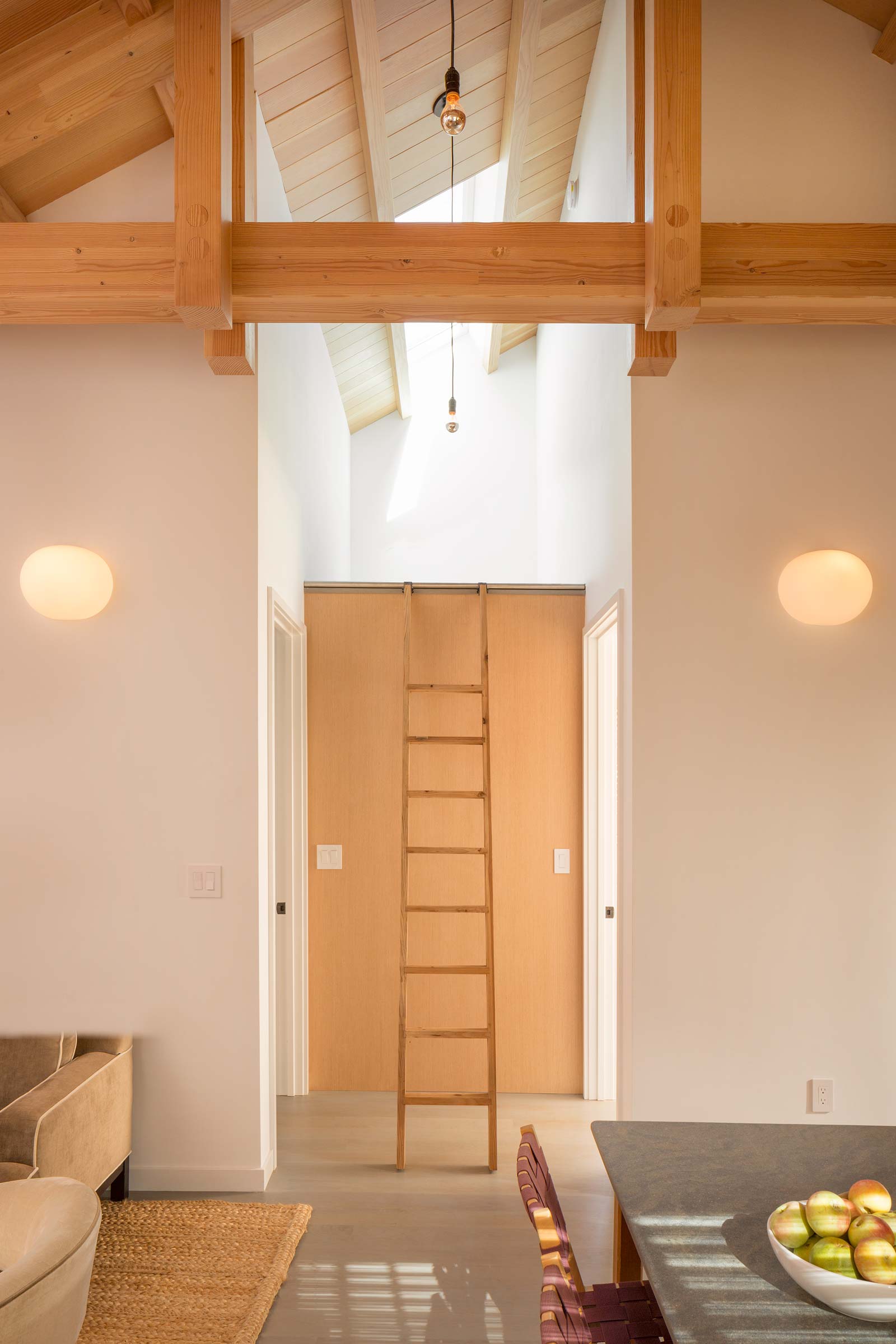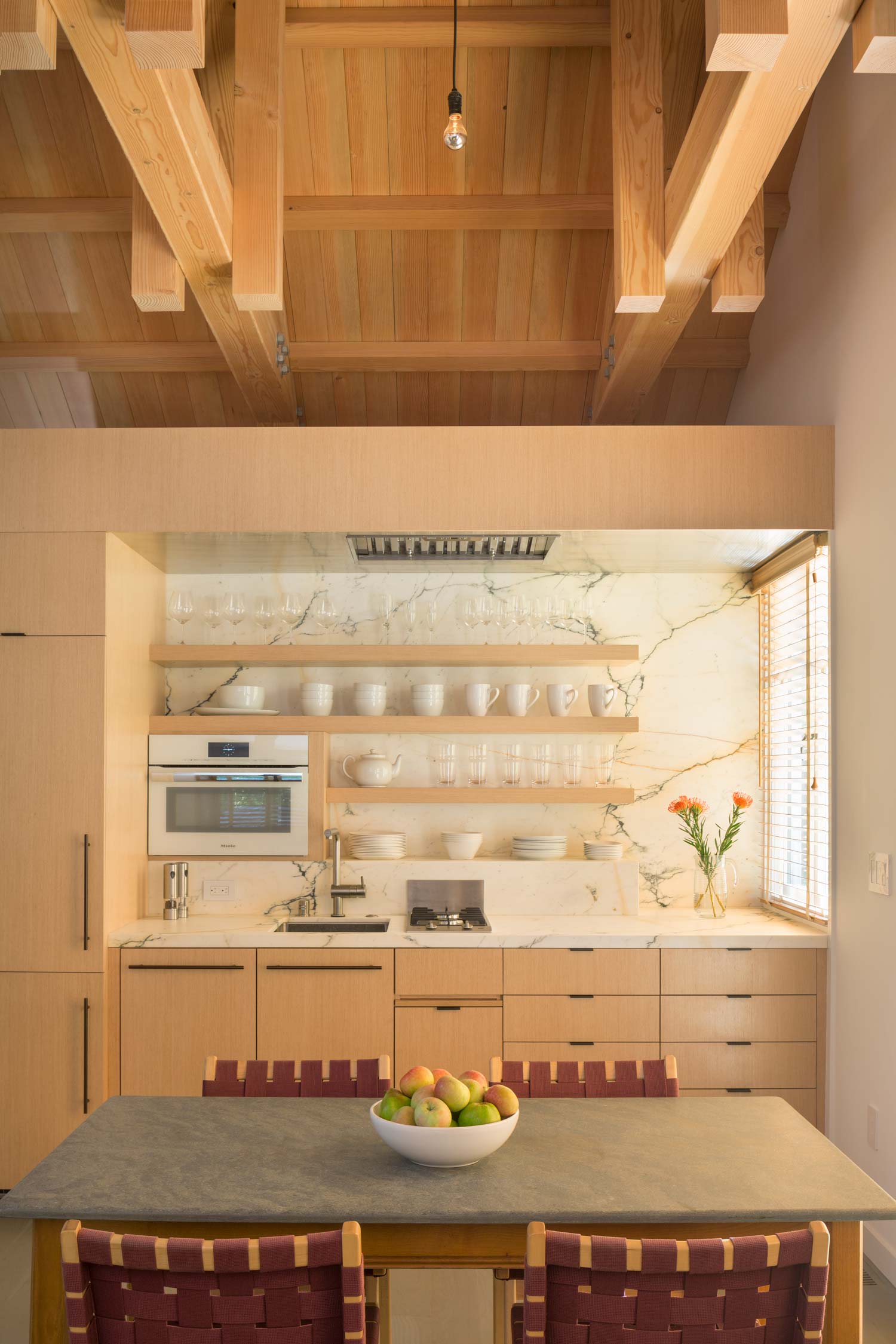 The interior finishes and detailing pay homage to the buildings equestrian roots while raw and simple lighting elements speak to its utilitarian use. The end design maintains the historic exterior while updating the interior for today's modern living standards.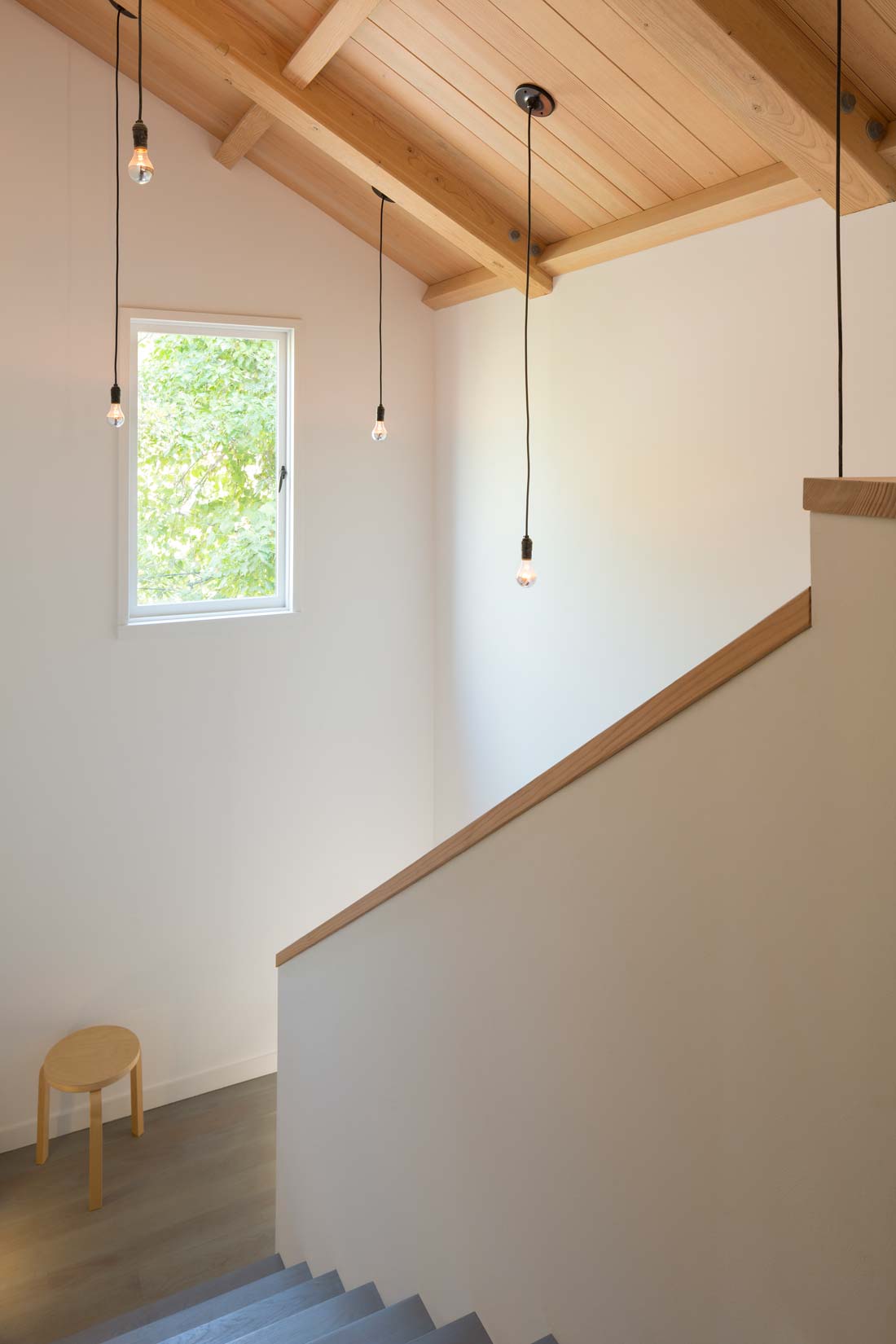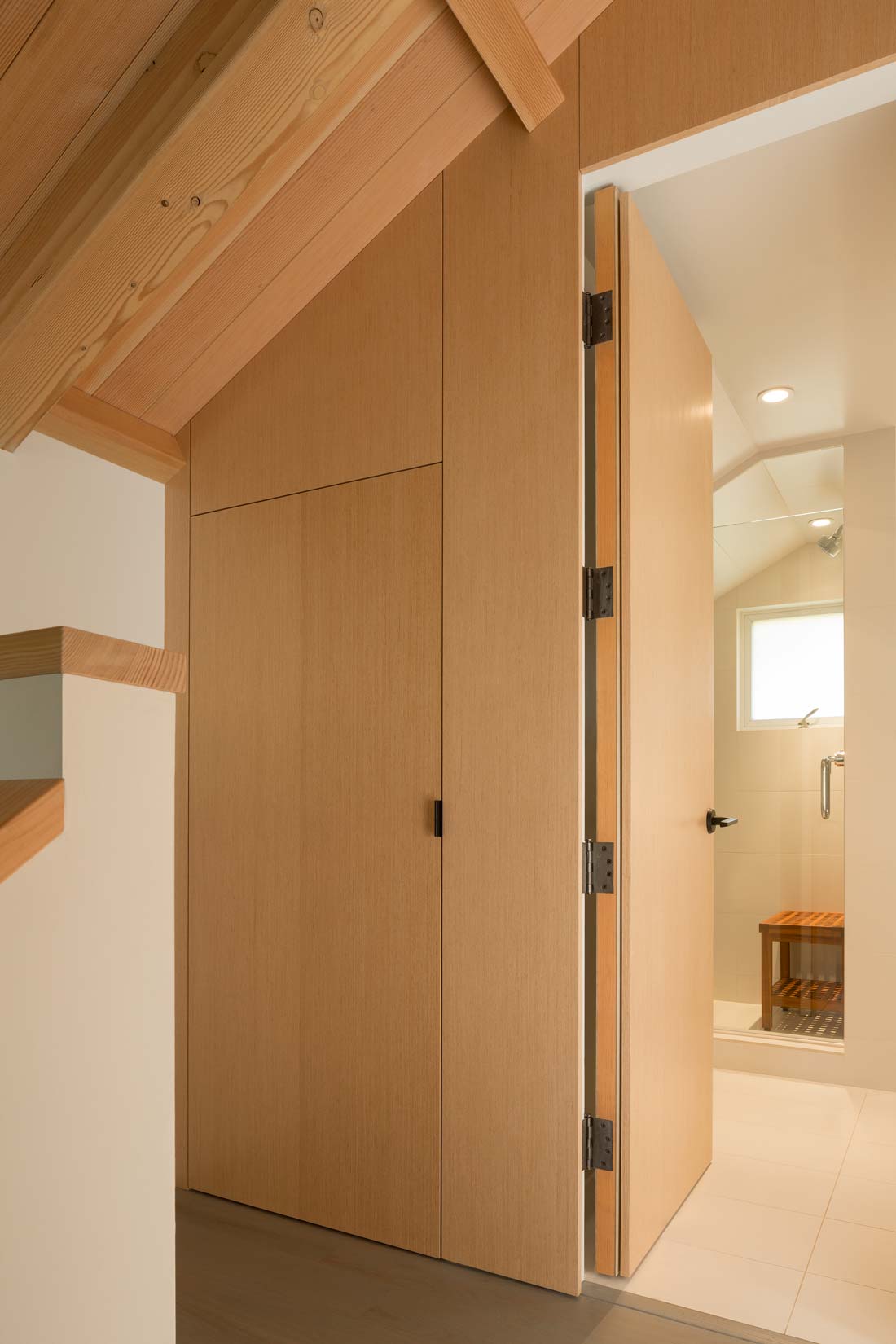 Photos by Jeff Zaruba